CREVE COEUR — Until three weeks ago, Tony White's local-produce business was thriving. About 80 area restaurants were buying his flagship product — tomatoes — every week. Then everything changed, seemingly overnight. The coronavirus hit the St. Louis region, and restaurants began closing their doors or moving to carry-out only.
White's phone stopped ringing. Only six customers placed an order the following week. For the past two weeks, 20 restaurants ordered tomatoes, but in much smaller quantities.
"I had a flourishing business, doing $10,000 a week in sales. And then this happened," said White.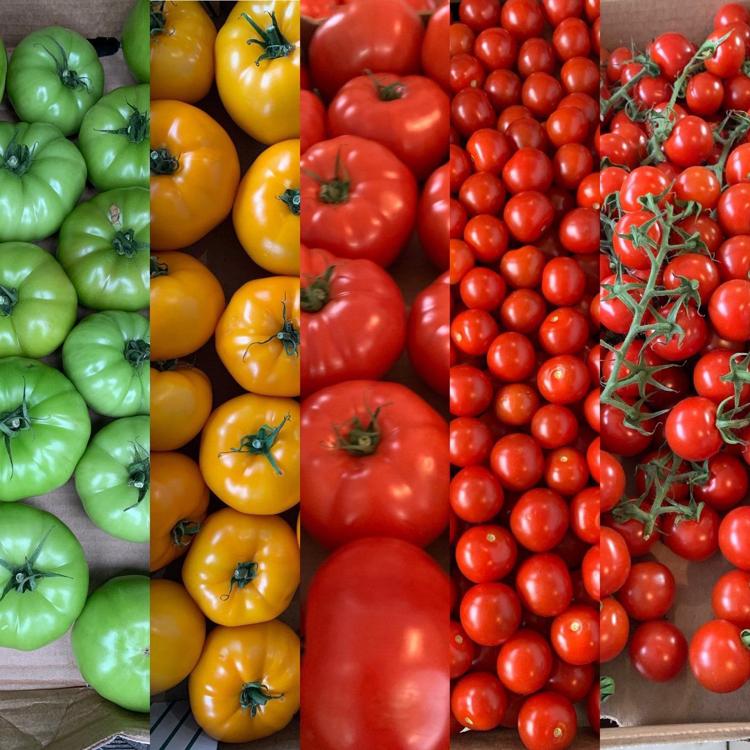 The public has seen restaurants and bars close. Movie theaters, sporting events and gyms, all shut. Still, those street-front businesses are but the public's view of a much larger world. Suppliers, from auto parts manufacturers to uniform companies, have been hit just as hard, if not harder.
One example: St. Louis-based Industrial Soap Co. has seen a burst in demand for hand sanitizers, of course. But toilet paper and paper towel orders have dipped, as restaurants and retail stores closed, said Ken Bargfeldt, vice president of business development.
Another example: Darryl Vennard, a St. Louis-based wine importer, says the supply chain from San Francisco has slowed. It's harder to keep dock workers and long-haul truck drivers on the job as fears about the virus increase, he said. Wine sales to restaurants have crashed, but Vennard's local distributors have been able to pivot product to grocery stores and independent wine shops. And he's concerned about South American vineyards.
"We know that Argentina is going to get hit with it. Business could come to a standstill. I look at the map every day to see where it's popping up," Vennard said.
Add White, known as Tony Tomato, as the quintessential supplier socked by the coronavirus.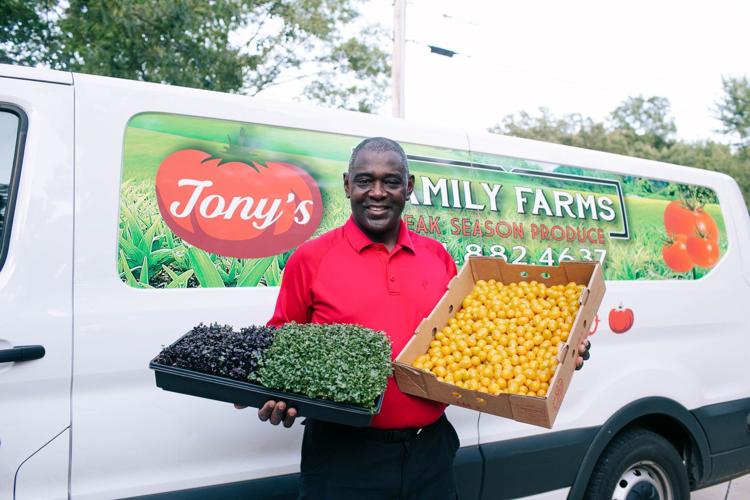 He spent years figuring out how to keep the area's high-end restaurants supplied with juicy, fresh-picked tomatoes all year long — the kind that don't look like they have freezer burn when you slice them open, nor have a bland taste and mushy texture from a long time spent in cold storage.
He grows multiple varieties of heirloom and slicing tomatoes in the summer on farmland in Creve Coeur. But in the off-season, White buys them from special greenhouses — called glasshouses — in Illinois, which maintain a 72-degree temperature, allowing for what he calls "a summer-flavored tomato in the middle of winter."
Picked at peak ripeness, he says the tomatoes are full of vibrant flavor and color.
"Our tomatoes are picked that morning and they have a shelf life of 15 days. We let them stay on the vines, so they're still pulling nutrients out," White said. "A tomato coming from Mexico is picked when it's still green, then put in storage, then transported across the border to distribution centers, and then finally shipped. There's a big difference in quality."
White's company, Tony's Family Farms, also grows its own micro-greens year-round and sources exotic, wild mushrooms from faraway places like Italy and Oregon.
White entered the farming and produce business as a side gig six years ago, while working in a corporate sales job. When he was laid off two years later, he decided to launch full time into being a farmer. He's a bit of a serial entrepreneur, having started businesses over the years ranging from big game hunting and fishing adventures to verification service reports for homeowners. He was also a long-time business development professional, opening and expanding territories in the Yellow Pages publishing industry.
Decades as a businessman in various industries, however, couldn't fully prepare him for the situation he now faces.
'This is going to be bad'
"When Chicago shut down its restaurants, I knew we would follow," White said about the pandemic's impact in St. Louis.
White may have been a bit more prepared than the typical business owner thanks to a friend who is originally from Italy. "She's a doctor and she told me in February, 'This is going to be bad.' So, I started getting prepared," White said.
He hired a CPA to look at his risk and began working to collect bad debts. He also paid careful attention to news reports about the virus' impact on the hospitality industry. Knowing what was coming, he maintained orders with the greenhouse as long as he could, scaling back each week, and then on March 16, he cut his orders by 40%.
He's looking into refinancing his mortgage at the current low rates, and he's talking to the U.S. Small Business Administration about a loan to help him weather the storm.
The 2007 housing market crash also taught White some important lessons. "Some of the behaviors I have now, grew out of that. I know I need to have cash in the bank, and a food supply for a few months," he said.
Not all of his customers have gone cold turkey.
Sugarfire Smoke House is still placing orders, albeit small, for White's tomatoes. Matt Glickert, executive chef at Sugarfire's Wentzville location, said business is "pretty slow." He estimates the company has laid off a third of its staff of 75.
"It's obviously a struggle because we're trying to make ends meet," Glickert said. "We're running a streamlined menu, carryout only. It's hard to offer everything when we're not selling it."