ST. LOUIS — Conor Lewis established a fan base of tens of thousands of followers on social media before he launched his Kickstarter project early this year. The St. Louis resident wanted to raise $25,000 for Fort, his set of stackable cushions for kids.
The two-month campaign generated $3.1 million.
After prototype tweaks and pandemic delays, about 12,000 Forts were scheduled to arrive on doorsteps early last month.
"I knew costs had gone up," said Lewis. "I had the sense that, 'Oh, this is tight. But I think I'm going to pull this off.'"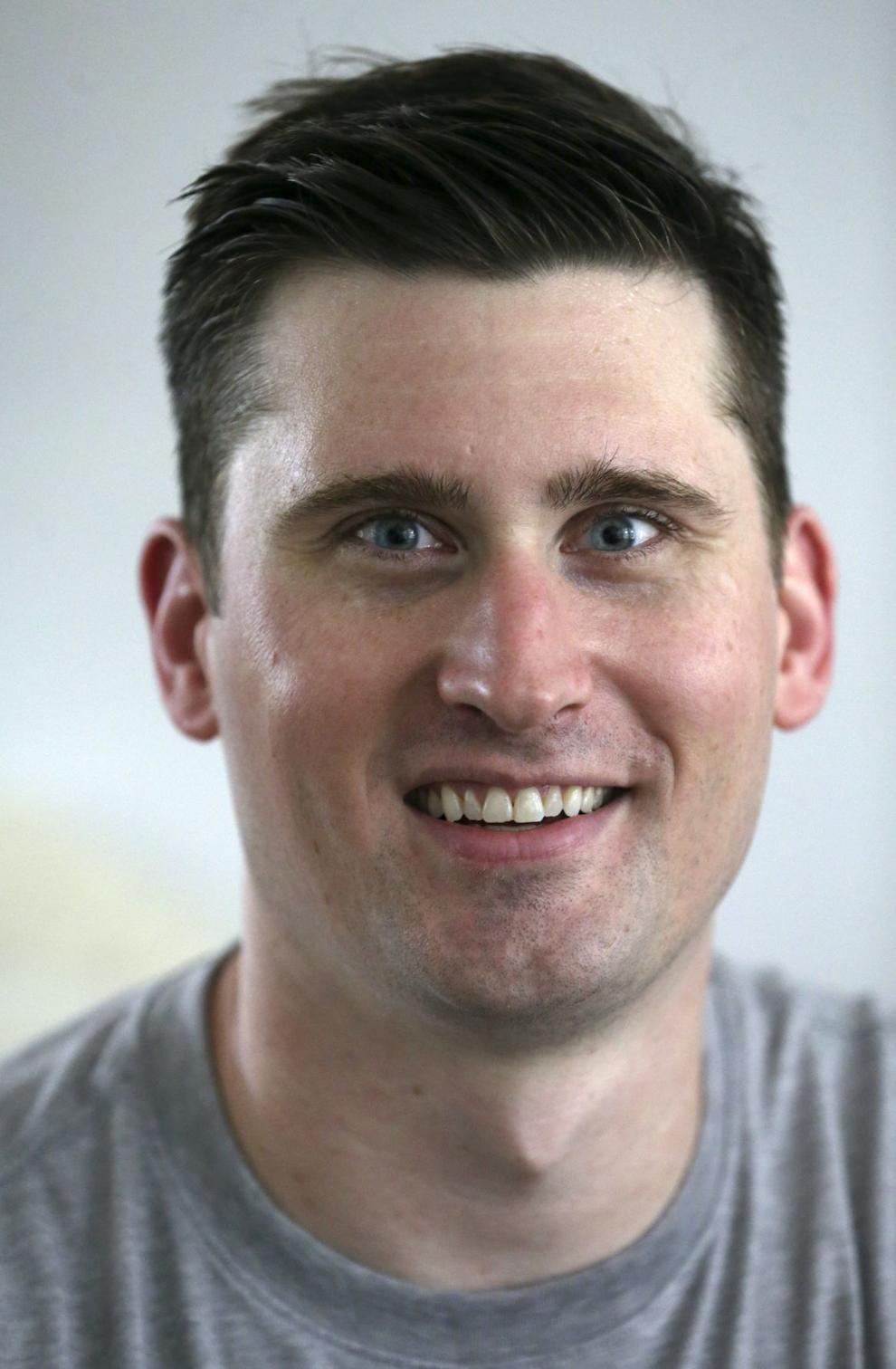 A series of new-business missteps and external circumstances had erased his already thin profit margin and shattered the delivery timeline. He set prices too low on Kickstarter, the online crowdfunding platform for startup companies, and ended up in the hole for about $100 per unit — as much as $1.2 million, in total. And all the elements that had helped bolster the startup — its blistering popularity, the Instagram and Facebook fans, even the special magnets that held the blocks together — threatened to knock it down. Instead of an overnight success, Fort was at risk of becoming a cautionary tale.
No St. Louis Kickstarter campaign has ever raised as much as Fort. Only one other project in Missouri, among more than 5,600, has done as well. But it might have been too much, too fast.
"He was massively oversubscribed originally," said Jerome Katz, a professor of entrepreneurship at St. Louis University. "The disadvantage of crowdfunding is the focus is on advertising, not the finer points of the supply chain, transportation and scaling up."
Kickstarter backers pledge money to support an idea. Their "reward" — in this case, a Fort — is not guaranteed. But project creators have to abide by certain rules: operating in good faith, spending the money on the project itself and notifying backers of problems.
All of Fort's setbacks, Lewis says, stem from his initial pricing mistake. His earliest backers were promised a Fort for $199 — $300 less than he is charging now for retail.
"I got some bad advice," he said. "That's what came back to bite me."
The idea for Fort emerged early in the pandemic. Lewis had lost his job and was at home watching his toddler struggle to arrange the couch cushions into a wobbly tower.
Foam building toys were not a new concept. North Carolina-based Nugget launched the category seven years ago with a convertible futon. But Lewis wanted something that smaller children could manage, something that would hold together, with fabric that would repel spills.
He drafted a 12-piece system of half moons, rectangles and triangles. For months, he tweaked the design and sought feedback from parent groups.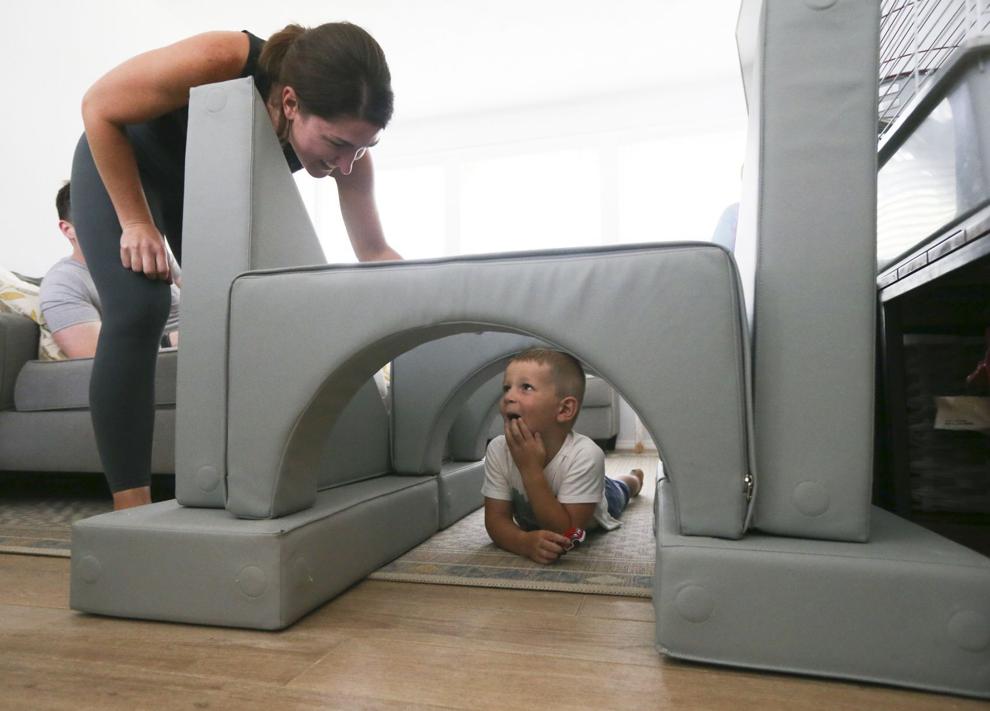 'The impossible situation'
When Fort's Kickstarter launched in January, the goal was for deliveries to start by midsummer.
Lewis soon had to adjust. Materials cost more than he expected. He switched from a permanent cover to a removable one, and from some sewn seams to some glued ones. The delivery date crept back. But it still seemed doable.
Shipments left China in August, just as bottlenecks were clogging ports and the price of containers was spiking, in some cases to 10 times what they were a year ago.
"Big companies can leverage their size," said Panos Kouvelis, a professor of supply chain operations at Washington University. "A small startup like Fort has no chance."
Lewis crunched the numbers: He was about $2 million in debt. Without new cash flow, the Forts would languish in a warehouse. Throwing in the towel would mean bankrupting the company and leaving his backers with nothing.
"That would be terrifying," he said.
So on Sept. 8, he published an update, titled "The Impossible Situation." He asked his backers, who had paid between $199 and $259 per unit, to kick in an additional $99 for "freight express." Those backers would get their Forts first. Anyone else would wait indefinitely until the company sold enough at the $499 retail price to make up what they owed.
The goodwill that Lewis had generated on social media started to crack. Many followers took to the Fort VIP page and several splinter groups to vent.
"I was very angry," said Lena Paolone of Indiana. "I should have bought a Nugget and had it in two weeks."
Paolone backed two Forts in January, thinking they'd be the perfect energy-burner for her three "wild" daughters, a 4-year-old and 5-year-old twins.
When she found out she'd need to hand over more money if she wanted to receive them this fall, she bailed. Paolone was refunded a few weeks later.
Others are still waiting.
"My fear is that he goes under before I get a refund," said Birdie Savage of Connecticut. She spent $438 for two Forts.
"Part of me feels sorry for him," Savage said. "But I question his integrity. He's just not divulging enough information."
Savage asked for a refund on Sept. 11. She and others say Fort keeps rejiggering the timeframe on when refunds will be issued. There doesn't seem to be a pattern for who has received theirs, or who gets a response to their inquiries.
Lewis said about 10% of backers have requested them and he is doling out refunds as quickly as possible, while juggling a flood of emails and posts from multiple social media pages. His personal email and cellphone have been shared publicly.
Still, he notes, the refunds could end up being moneymakers, if Fort resells the units at full price.
'Mass panic'
From the beginning, Fort's calling card was its magnets, 124 connection points that allowed the preschool-aged builders to attach their cushions more securely as they constructed castles, wrestling rings and school buses.
But, just a few weeks after Lewis asked for freight payments, the magnets became their own liability.
Early this month, a few customers noticed that the quarter-sized magnets could be pulled out of their patches, the result, Lewis said, of adhesive that hadn't cured all the way.
Of the 3,800 Forts that have been delivered, Lewis said he has heard 15 reports of magnet pockets that weren't sealed. He said he sent new patches to those customers.
But the potential for a choking hazard, no matter how small, lit up a social media following already on edge.
"There was mass panic over these magnet pockets," Lewis said.
When Candice Janco of Tennessee heard about the Fort delivery delays, she planned to just wait it out. What she initially had thought would be a summer diversion for her 5-year-old, she hoped would still arrive in time for Christmas, even though she wasn't paying the extra $99.
The magnets spurred her to ask for a refund.
"That's just nonnegotiable for me," Janco said. "That was the whole selling point. That's why we bought it."
About a week later, the magnets created another kerfuffle, with delivery of the gray "heron" Fort. The magnet placement was different, or the magnets themselves were — backers and Lewis have contradictory explanations — making some of the connections impossible.
After all the ups and downs, Brittainy Wierzbicki of Tennessee is relieved she unloaded her bluebird Fort. She paid the freight express, but was turned off after seeing a video Lewis posted.
"I just kind of flipped sides," she said. "I had no sympathy."
Before she even took it out of the box, Wierzbicki resold her Fort for what she paid for it and ordered a Blocksy from competitor Foamnasium.
The last two months have been the hardest of Lewis' life, he said.
Plenty of new Fort owners are posting photos of smiling children. But negative reviews threaten to dampen sales for Fort when the company needs them the most, sending parents to the Joey, the Figgy, the Nook or other alternatives.
Lewis is hopeful it will be a "refining fire" for his company. By Wednesday, a third of the Kickstarter Forts had been delivered. Lewis expects that Forts for backers who didn't pay the freight express will be sent by early next year, at the latest.
If things go as planned, with strong holiday sales and new concepts in the works, Lewis thinks the company will be making money by summer.
"We kind of have to make it work," he said. "If we don't make it work, Fort won't continue."