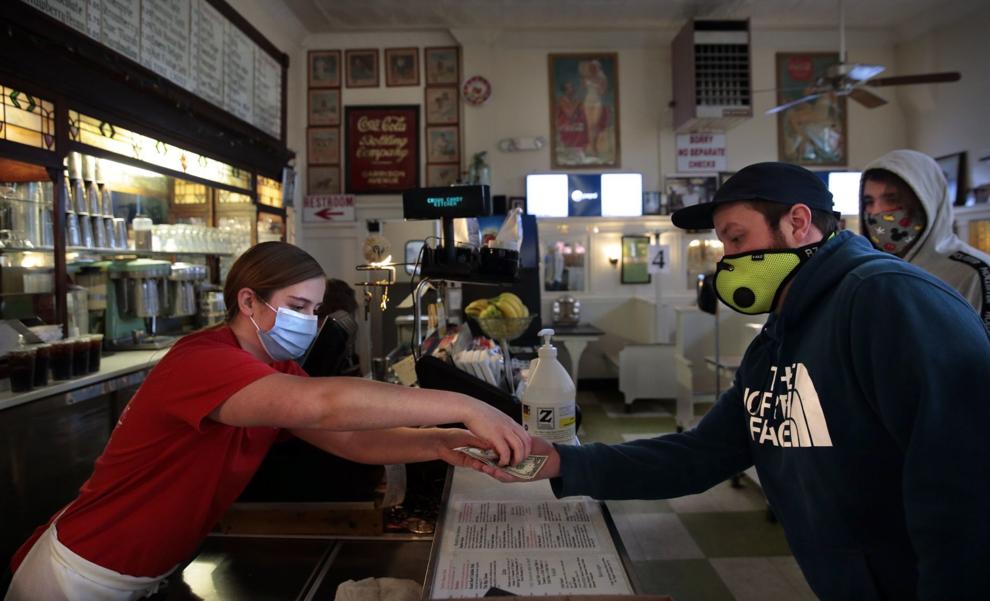 ST. LOUIS — Taco Circus is reopening Monday. But only with curbside service.
The Tex-Mex restaurant on Southwest Avenue has been closed for more than a month. But owner Sean Baltzell isn't jumping back in with both feet. His other businesses, including Union Barbershop, Tower Classic Tattooing and the bars Parlor and Takashima Records, won't open until June or even July.
"We're in this tug-of-war with our values and with the court of public opinion and the economics of business. It's this weird Bermuda triangle of uncertainty," Baltzell said. "We need a little more time to see how things are reacting."
St. Louis and St. Louis County on Monday will join counties across the region in lifting shutdowns, easing restrictions and allowing some businesses to reopen, after weeks of strict coronavirus precautions. Franklin County opened three weeks ago; Jefferson and St. Charles counties did so two weeks ago. On Wednesday, Madison County allowed some businesses to reopen despite an Illinois stay-at-home order.
St. Clair County also is seeking to open earlier than the state.
But businesses across the region aren't uniformly jumping at the opportunity. Some worry about employees, others about patrons and still others about unemployment benefits. And that hesitation to reopen sheds light on just how quickly the economy could bounce back after months of spiking unemployment numbers and lost revenue.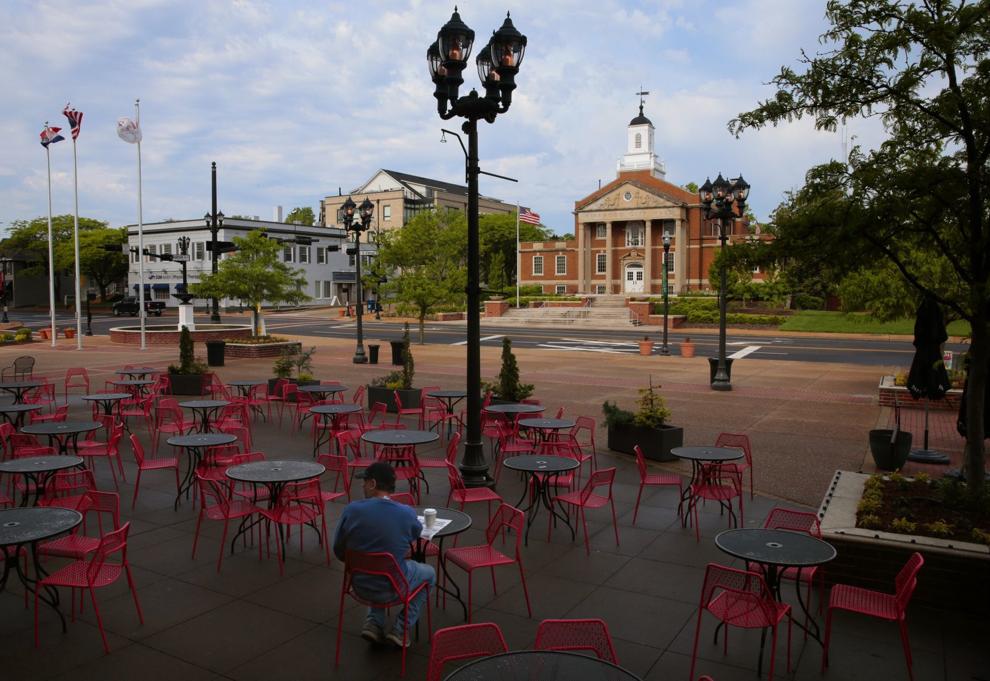 It could take months for people to become comfortable again with business as usual. Polls still show a clear majority of Americans are worried about opening too early, said Steven Fazzari, a Washington University economist.
"I think we're going to see a lot of caution on the part of consumers," he said. "There's already been some sense of that as some of these other states start to open things up. People aren't just rolling back into the bars and the restaurants and hair salons."
Similar approaches
The St. Louis city and county rules largely are the same. Gyms, playgrounds and pools must stay closed; summer school and summer camps are not permitted to resume. Restaurants can reopen dining rooms on Monday with social distancing restrictions, and malls can unlock their hallways — but most are taping off drinking fountains and play areas.
Some secondhand stores are opening too, including Goodwill and Once Upon A Child in Kirkwood.
Bars that don't serve full meals will be limited to curbside service in the county, while all bars can open in the city.
But don't expect everything to look like it did two months ago: Customers will be asked to wear masks and have their temperatures taken. Shoppers will have to stay 6 feet apart, and many businesses have installed plastic barriers between counters, tables and clients.
City and county guidelines were developed over the last few weeks in coordination with company representatives from various sectors — retail, manufacturing, construction, hotels, restaurants, office buildings, hair salons, massage therapists.
The protocols used federal Centers for Disease Control and Prevention guidance as a start, said Convention and Visitors Commission President Kitty Ratcliffe, who helped convene some of the working groups.
Schnucks and the Galleria were part of the group offering best practices for retailers. Chase Park Plaza and Midas Hospitality were part of the hotel working group. And restaurant rules came from a committee that included Niche Food Group and Hamilton Hospitality, among others.
"They were very appreciative to have somebody work on putting this together and for their ability to participate in it," Ratcliffe said of business owners. "Too often that just doesn't happen."
Ratcliffe said the groups wanted the guidance accompanying the orders to be thorough, getting as detailed as the bleach-to-water ratio for cleaning solutions at restaurants.
"We needed to make sure the public would have some comfort in the fact that somebody had actually thought through and produced some guidelines for businesses to follow," she said.
Much of the rules are based around new norms in urban life: wear masks when you expect to interact with strangers, sanitize surfaces regularly, and keep people spaced 6-feet apart when possible.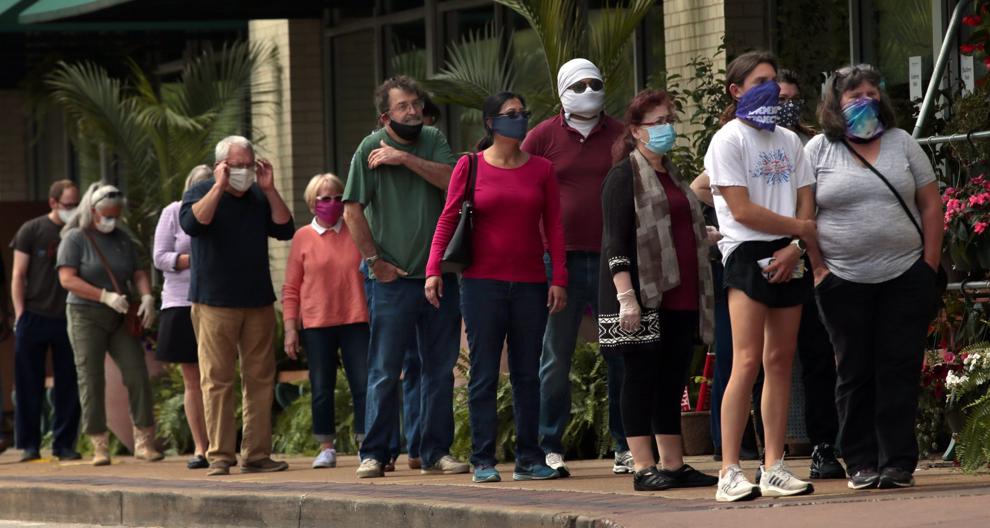 Reopening won't make financial sense for some restaurants, officials acknowledged, given the 6-foot spacing requirements.
No street parties
St. Louis Mayor Lyda Krewson said some restaurants have inquired about closing public right-of-way to allow them to expand outdoor dining, considered safer than indoor seating. The city is open to such requests, she said, but business or neighborhood groups and their alderman need to submit a specific proposal for any closures.
"The one thing it can't do is turn into a street party," she said.
Consumers ultimately will help enforce the guidelines, officials said.
"When you go to your favorite retail establishment or restaurant, you should expect that these protocols are going to be adhered to," said CVC Chief Marketing Officer Brian Hall. "And if they're not, we don't recommend that you patronize those businesses."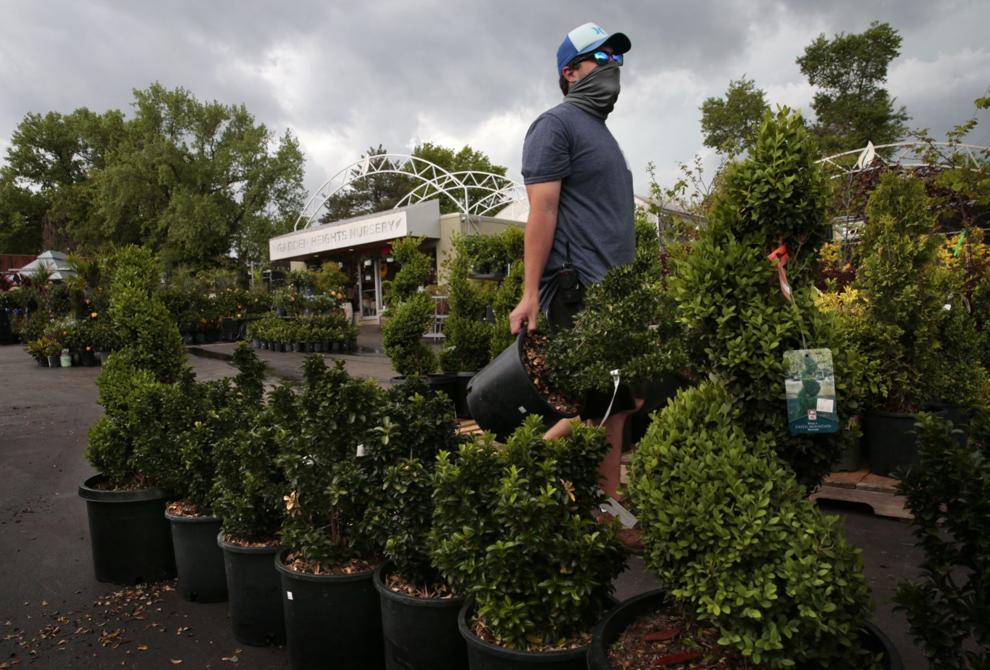 When the initial phase might be loosened, or if a new stay-home order might be issued, will be based on new cases, hospitalizations and public health experts, Krewson said.
And how well residents and businesses adhere to the guidelines will determine that, she said. If people are nonchalant about wearing masks, it will increase the likelihood of the virus spreading and a new shutdown, Krewson said.
People need to be cautious and use common sense, she said. If you walk into an establishment and people are crowded at the bar, "turn around and walk back out," she said.
"I'm asking you all to go slow, I'm asking you to restrain yourself," Krewson said. "There's a balancing act here where we have to figure out how to coexist with COVID."
Inundated with calls
Plenty of businesses are opening.
Eleven Eleven Mississippi, Vin de Set and Hamilton's Urban Steakhouse, all restaurants owned by the Hamilton Hospitality Group, will open at half capacity.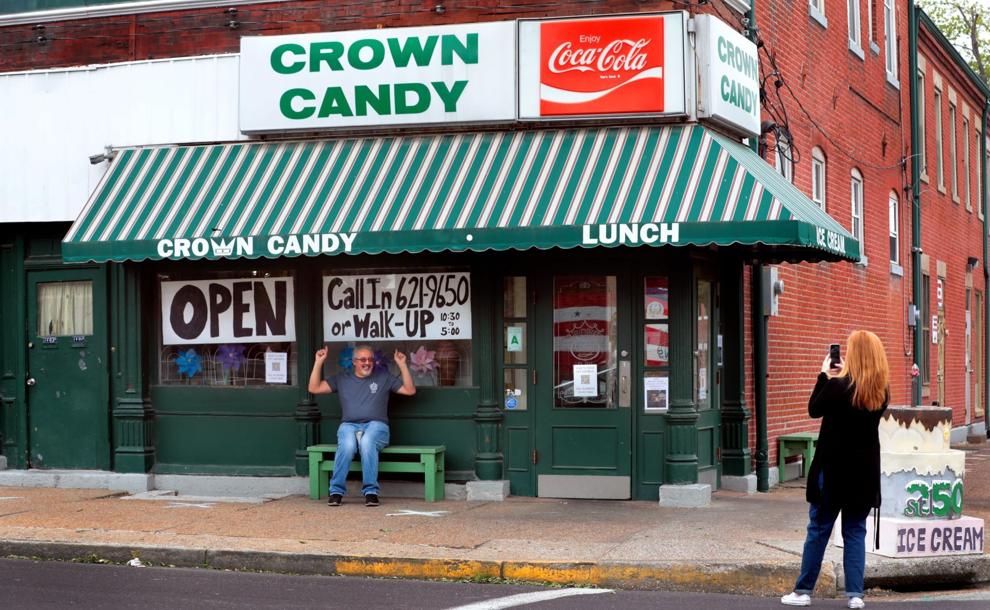 Ferguson Brewing Co. is set to open its dining room Tuesday, with two-thirds of its seating removed, owner Robb Wiesen said.
"With only 50-some seats, I have a feeling we'll fill that up," he said. He's encouraging people to keep doing curbside pickup and delivery to compensate for lost seating.
And many hair salons are preparing to reopen — with social distancing rules, masks and gloves, and at 25% capacity.
"We are eager to get back," said Dominic Bertani, who has owned the Dominic Michael salon in Ladue since 1982 and is reopening at 8 a.m. Monday. "We have been preparing since shortly after we closed."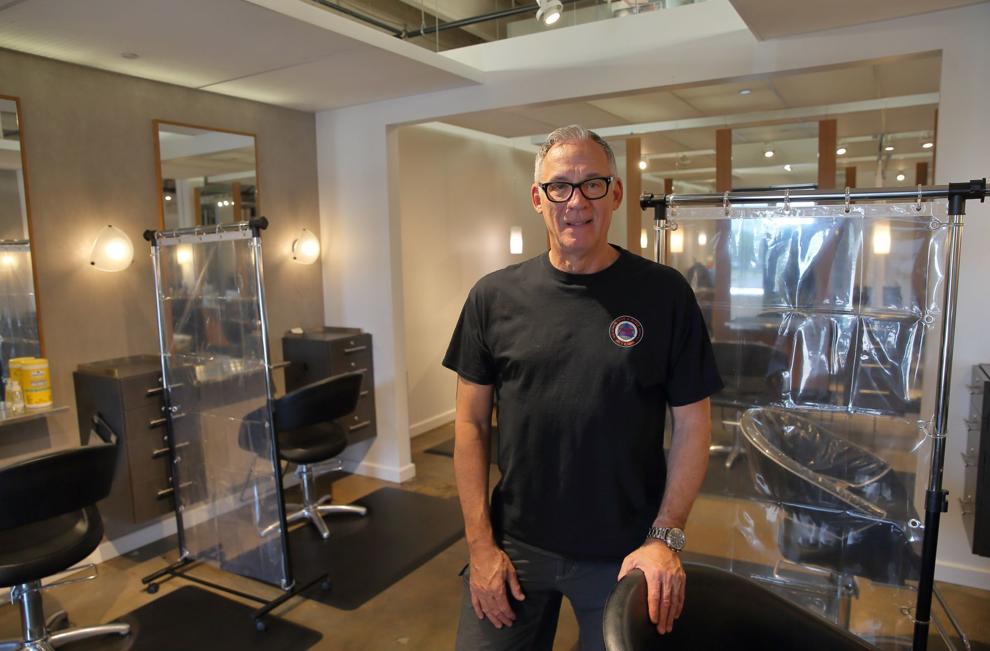 Bertani has a list of precautionary steps, including no-touch temperature checks, extra air filtration and rigid cleanings.
Shower curtains will divide stations. Some shampoo bowls have been removed, as have half the chairs, to ensure 6 feet of space. And hours are expanded, to seven days a week, so more stylists can work with just one client at a time.
The magazines will be gone. No blow-dryers will be used, so as not to move air around unnecessarily.
Still, Bertani said clients are ready to return.
"Overwhelming demand," he said. "We're inundated with phone calls."
Others are staying closed a bit longer.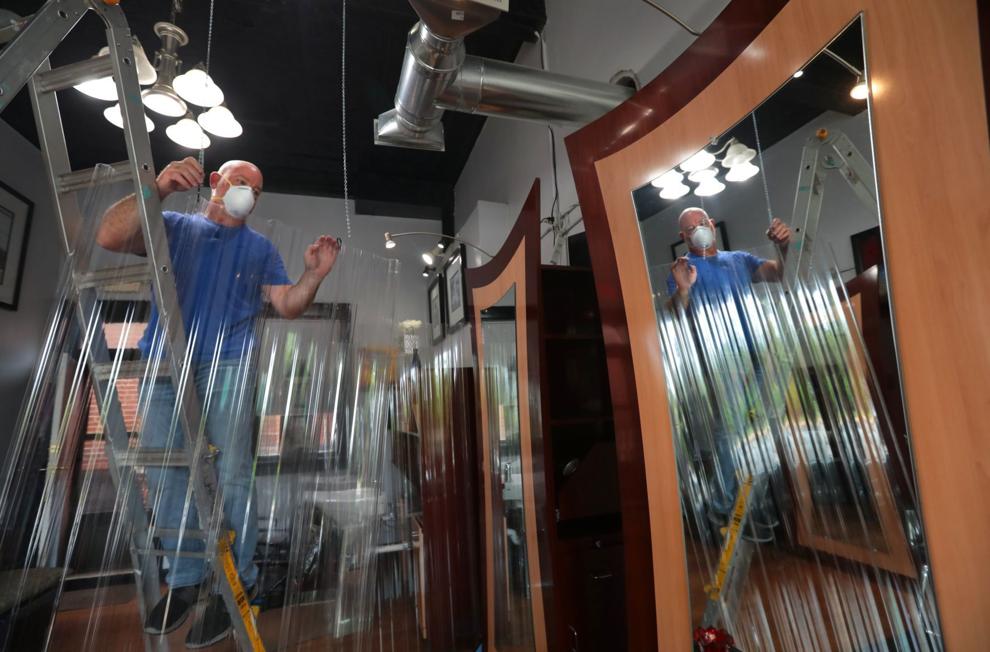 Helen Petty, who owns the ChopShop in St. Louis' The Grove entertainment district, is waiting until at least June 1 to open.
"That could change," she said. "It may need to be later."
She's waiting to see how her employees react to the reopening, she said. And to see if COVID-19 cases start climbing again.
Photos: City, county businesses cautiously reopening Monday
Back to work in St. Louis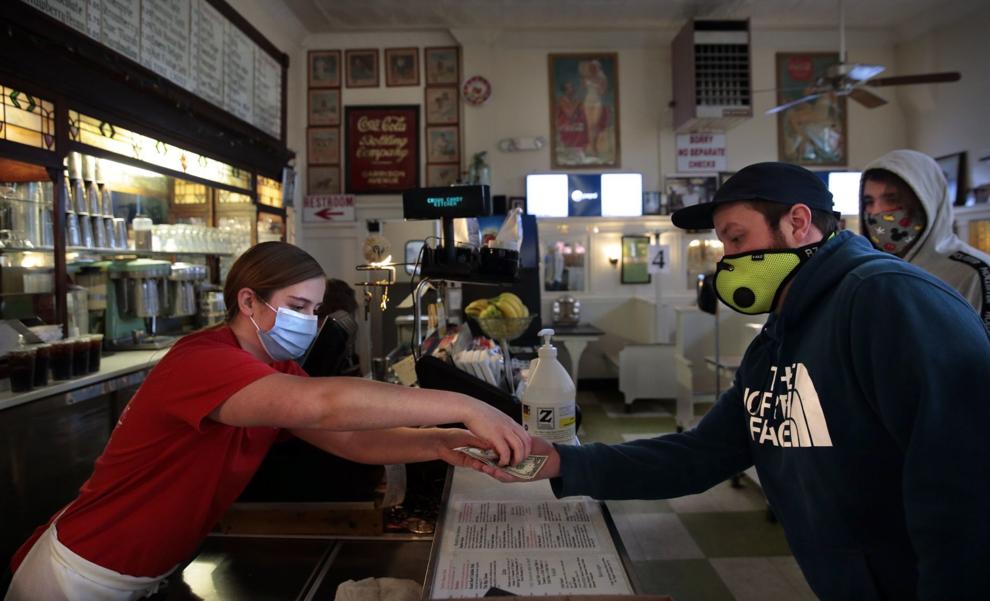 Working in the new normal in St. Louis County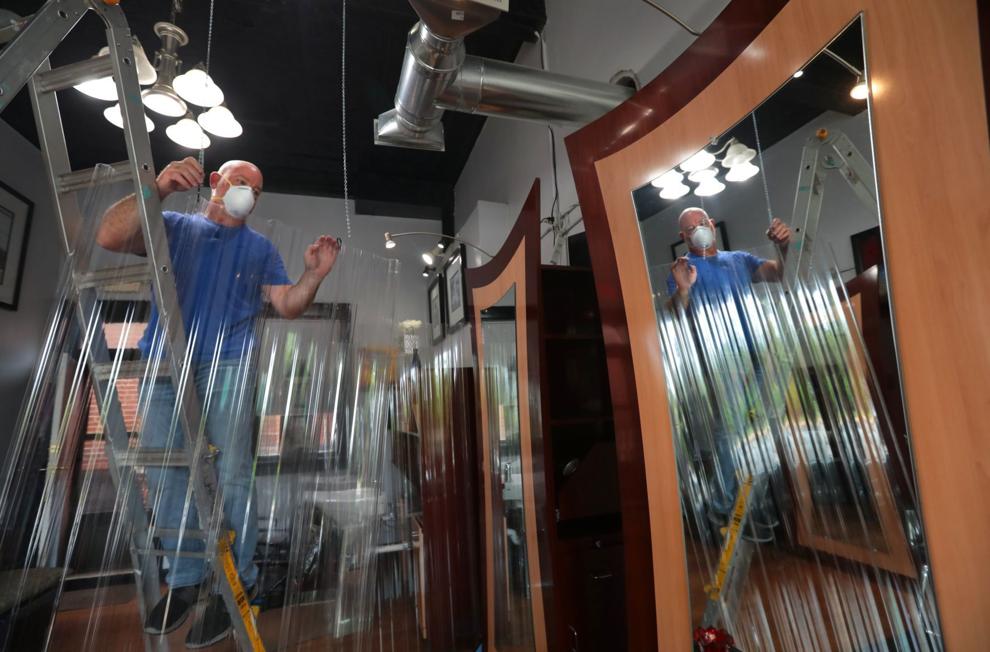 Working in the new normal in St. Louis County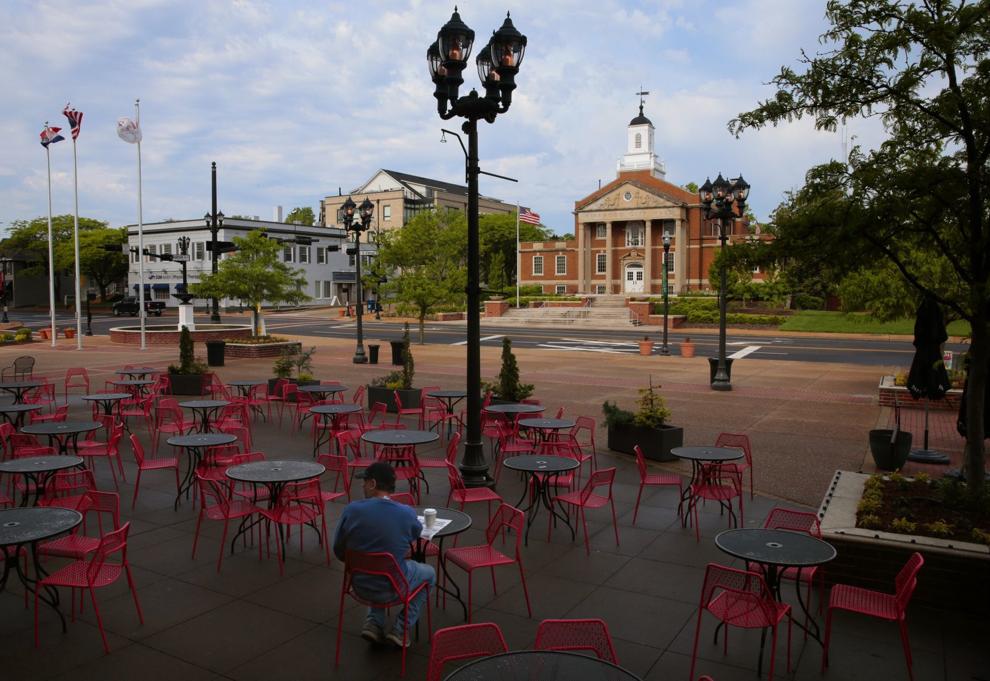 Working in the new normal in St. Louis County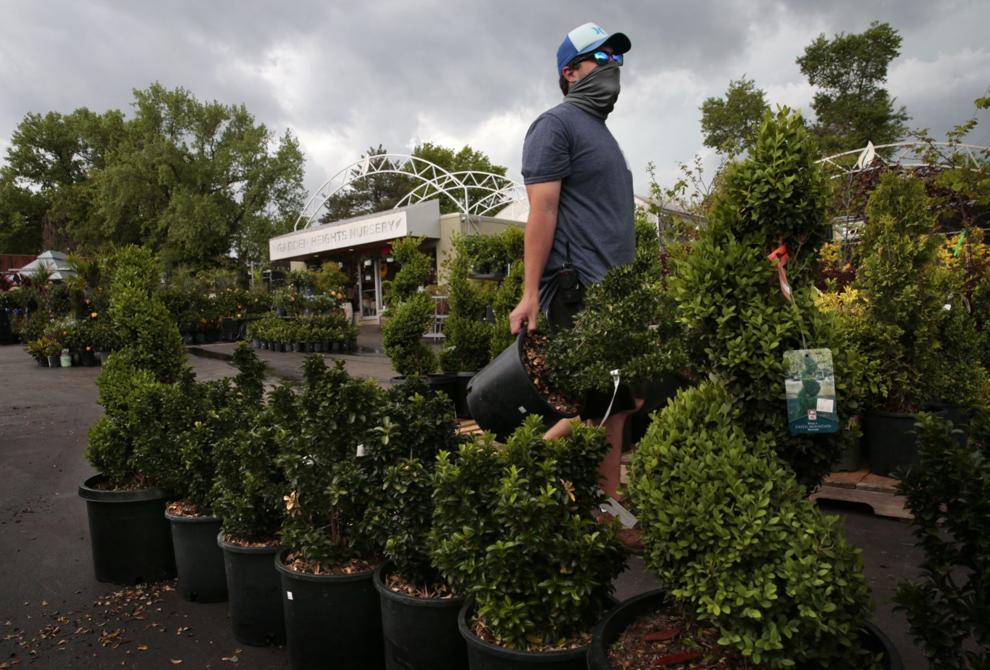 Working in the new normal in St. Louis County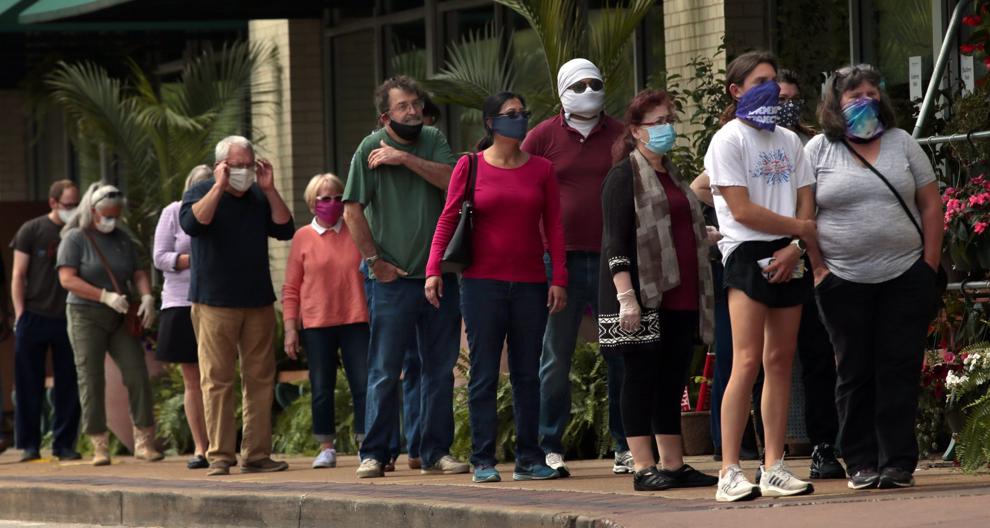 Working in the new normal in St. Louis County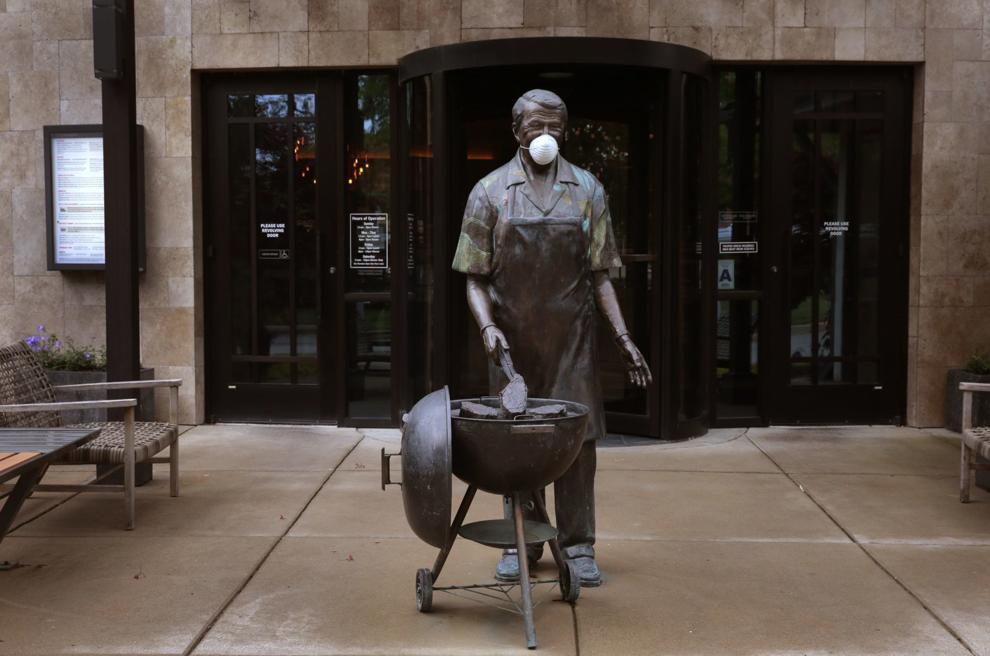 Working in the new normal in St. Louis County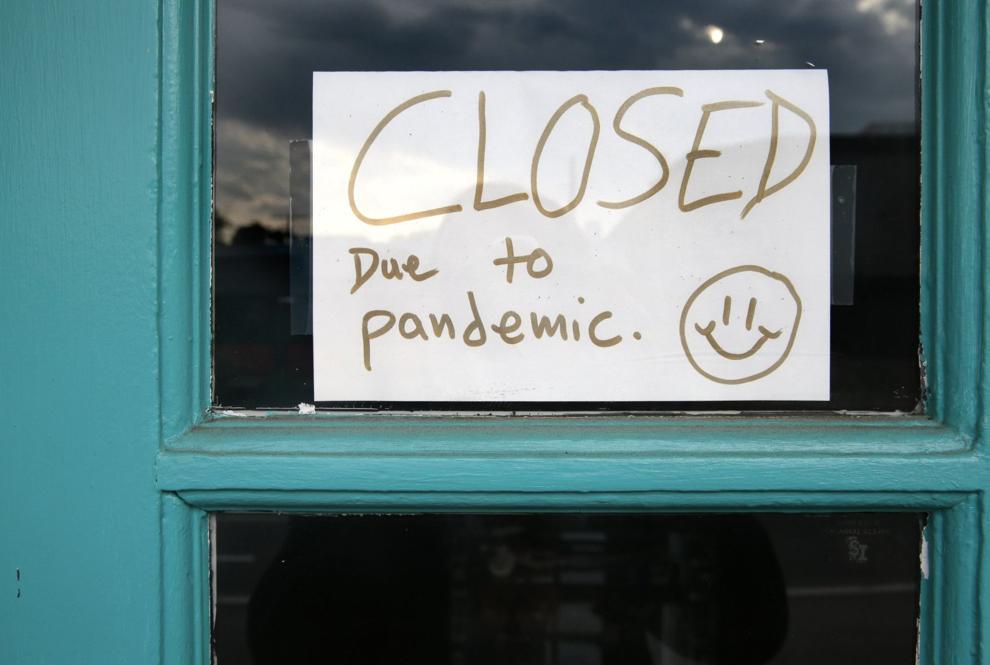 Working in the new normal in St. Louis County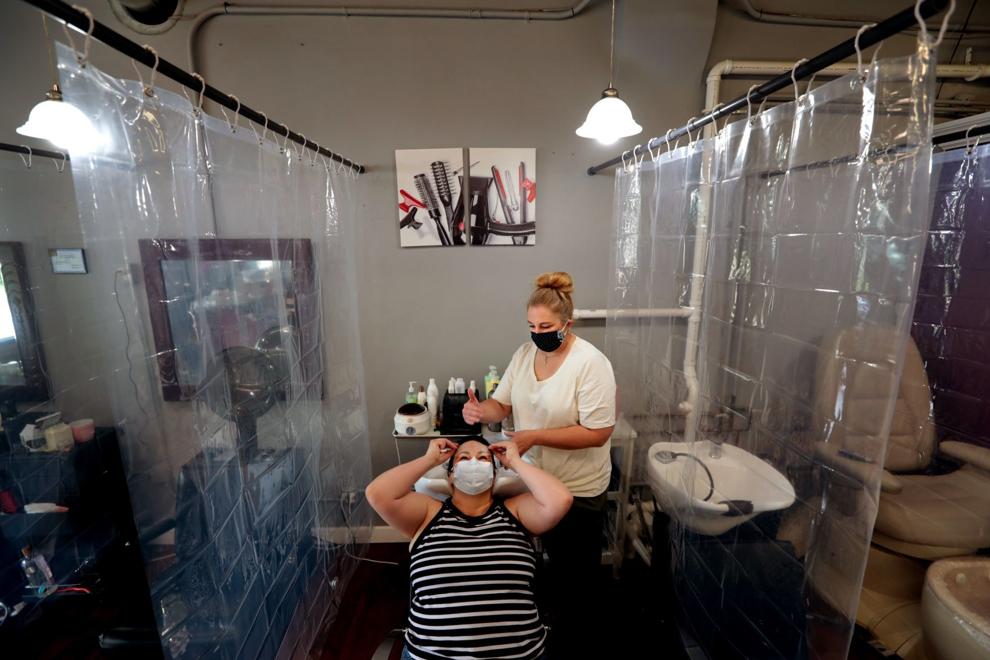 Working in the new normal in St. Louis County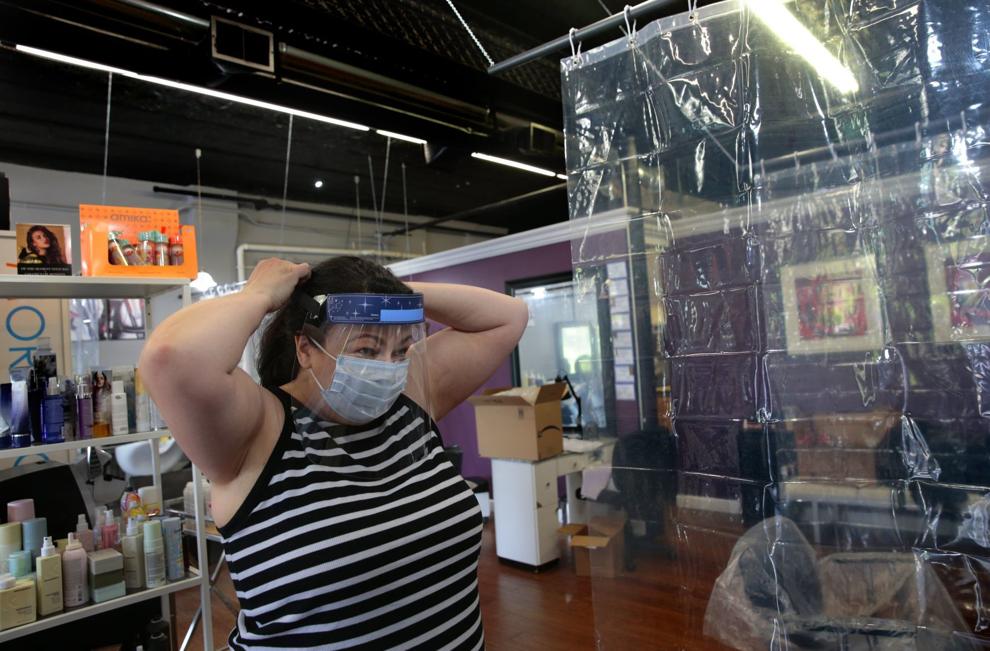 Working in the new normal in St. Louis County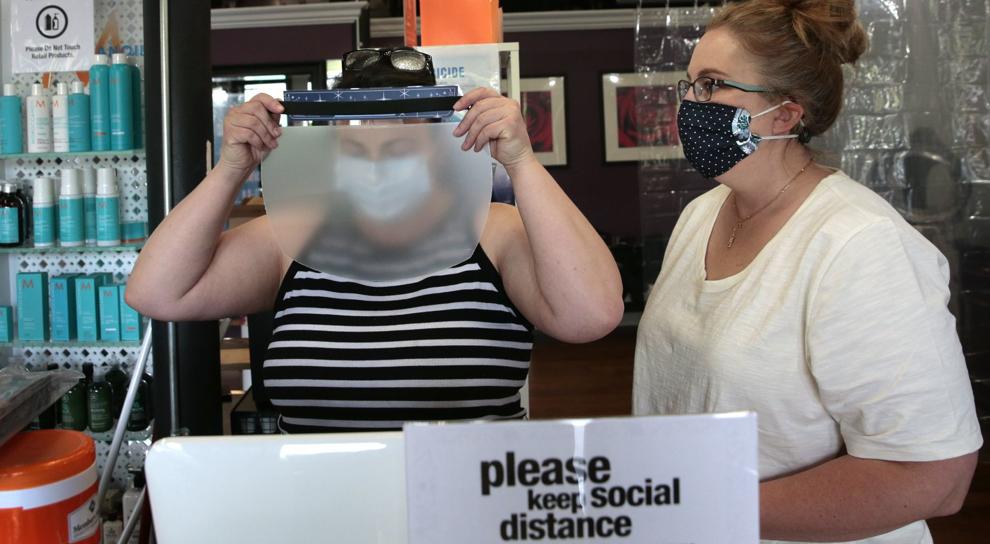 Working in the new normal in St. Louis County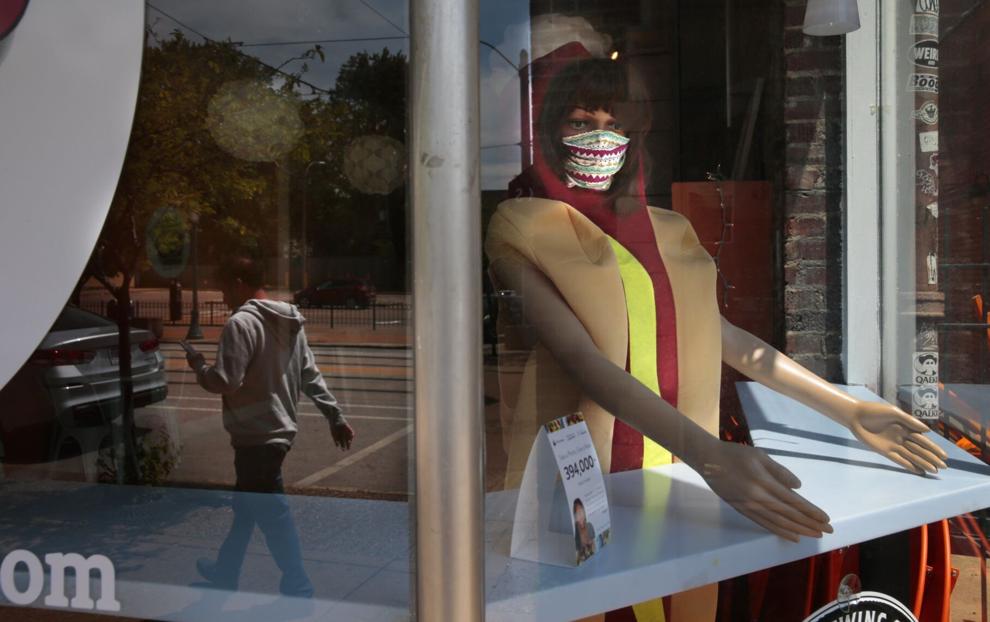 Working in the new normal in St. Louis County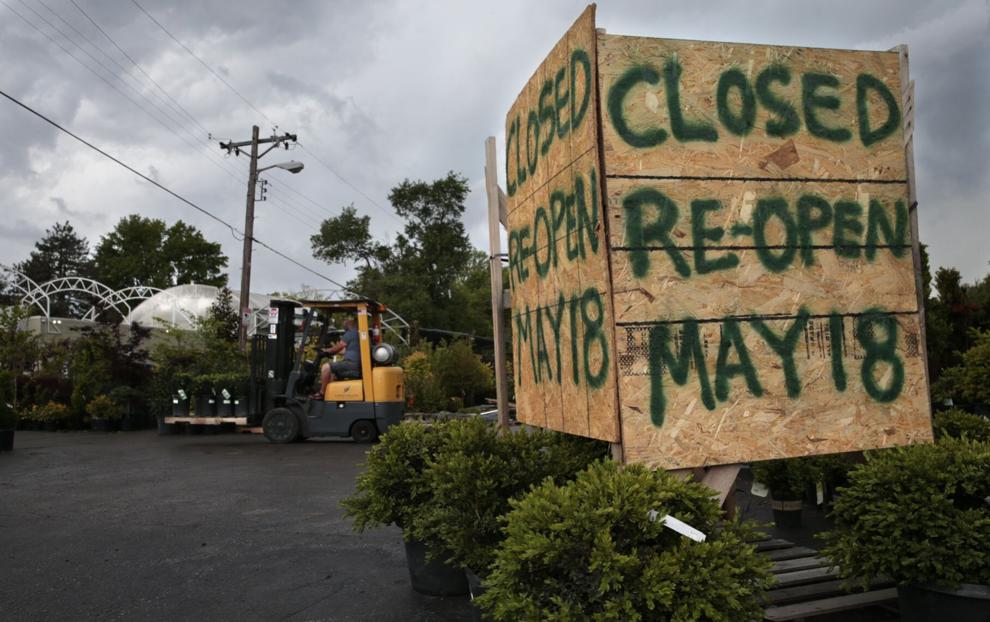 Back to work in St. Louis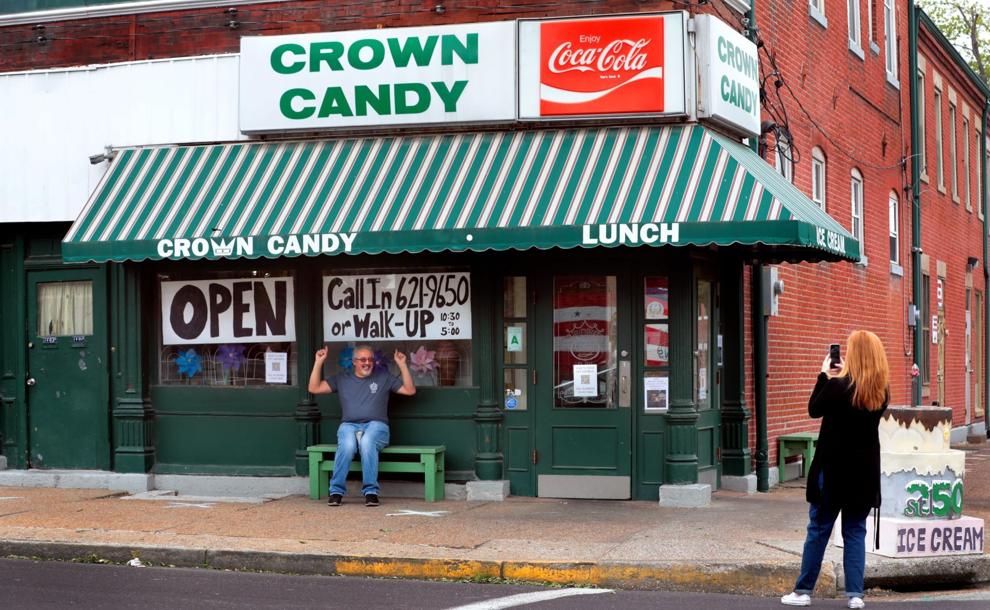 Back to work in St. Louis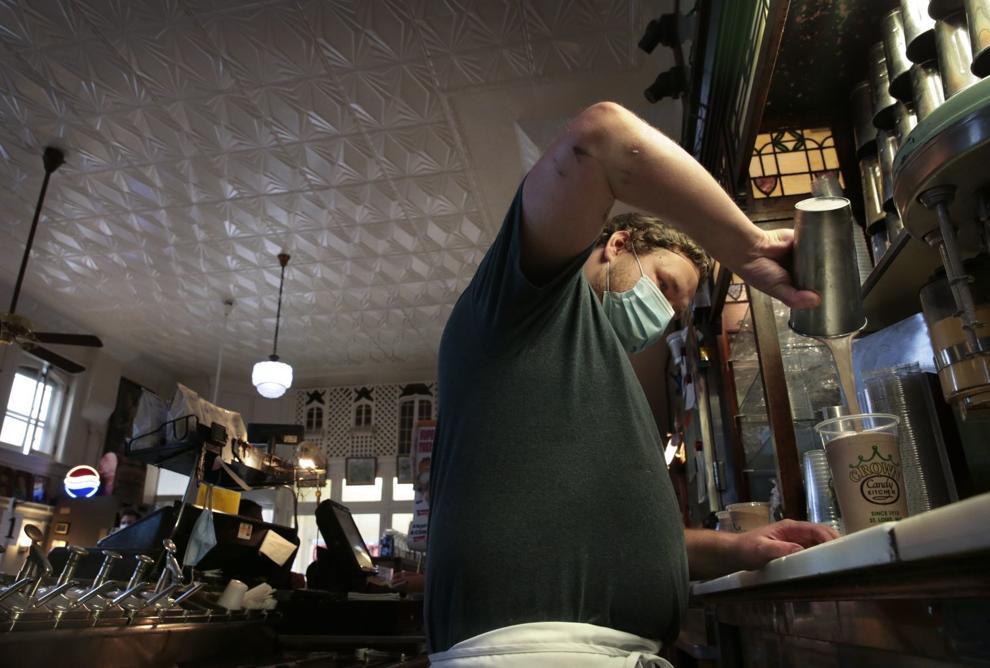 Back to work in St. Louis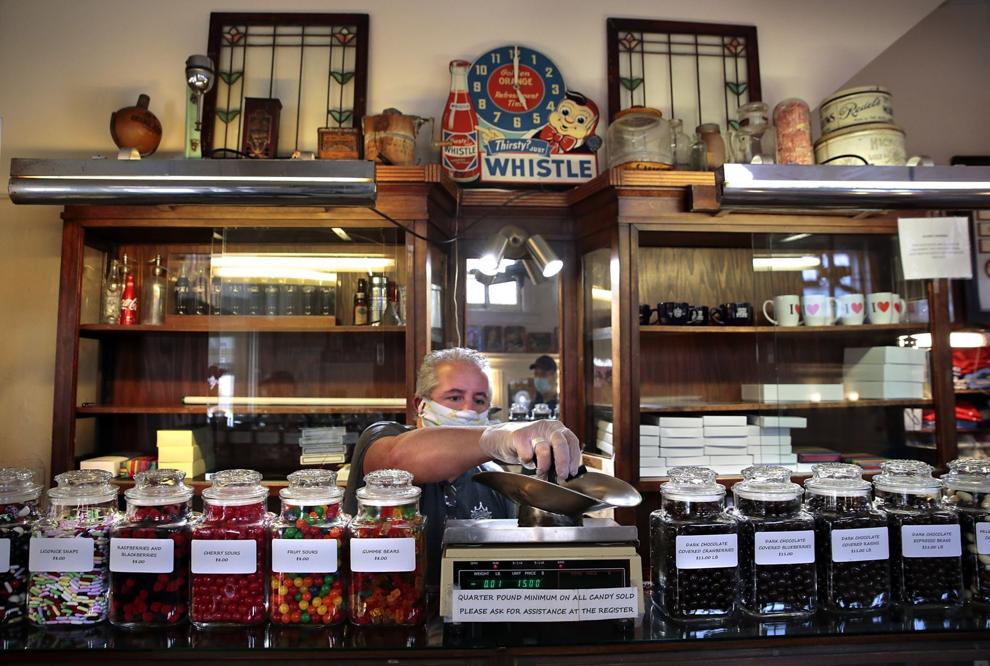 Back to work in St. Louis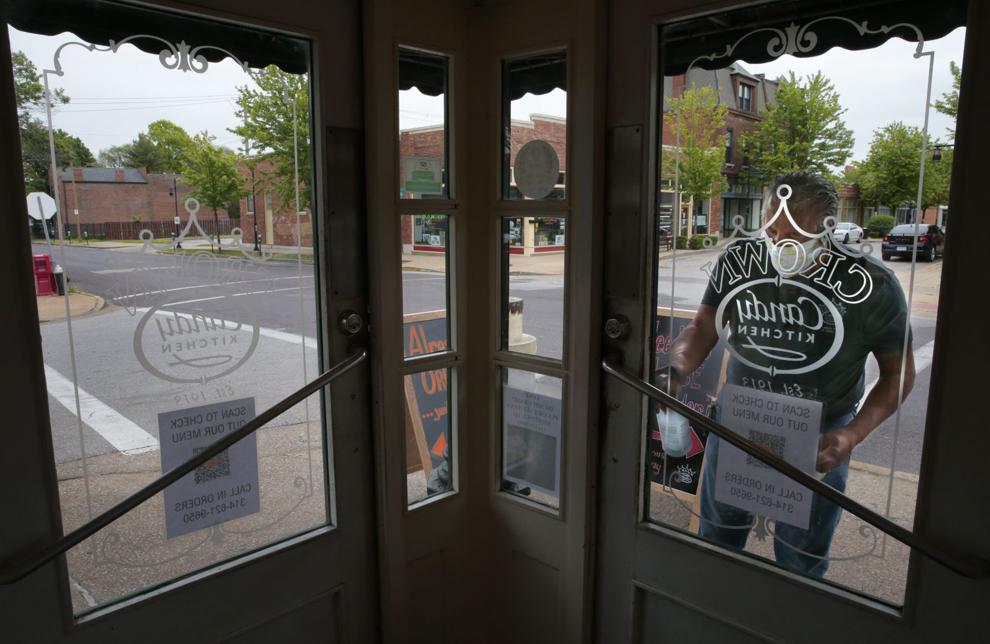 Back to work in St. Louis
Back to work in St. Louis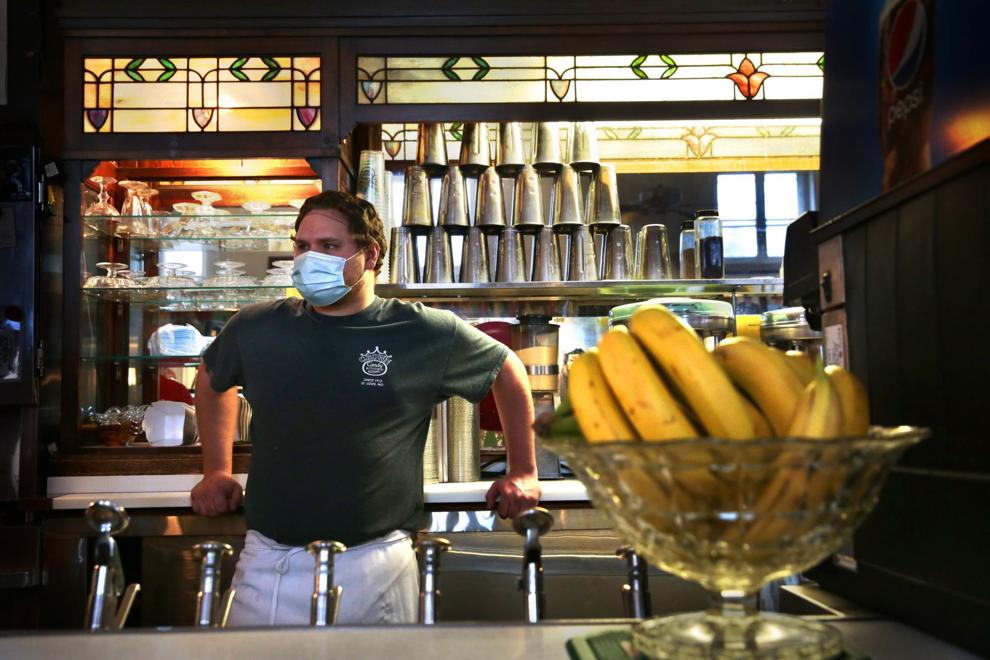 Back to work in St. Louis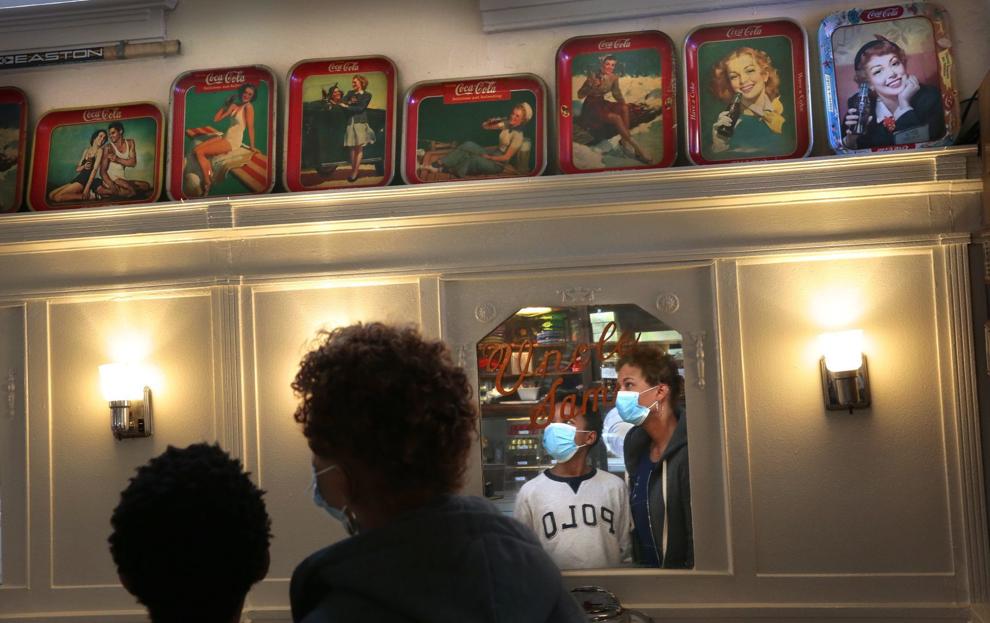 Reopening St. Louis County for business after coronavirus shutdown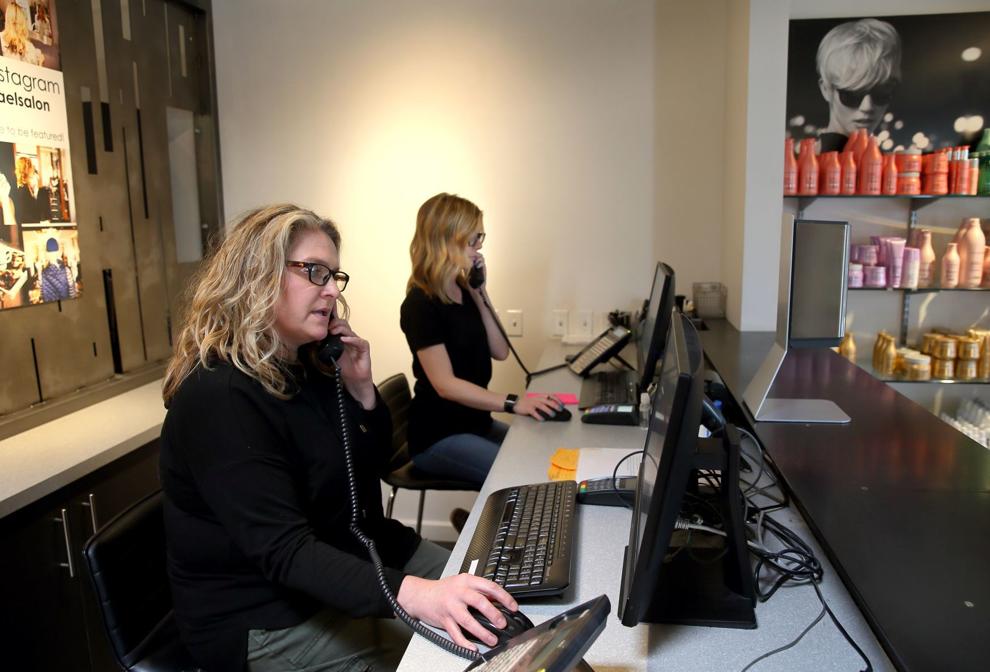 Reopening St. Louis County for business after coronavirus shutdown