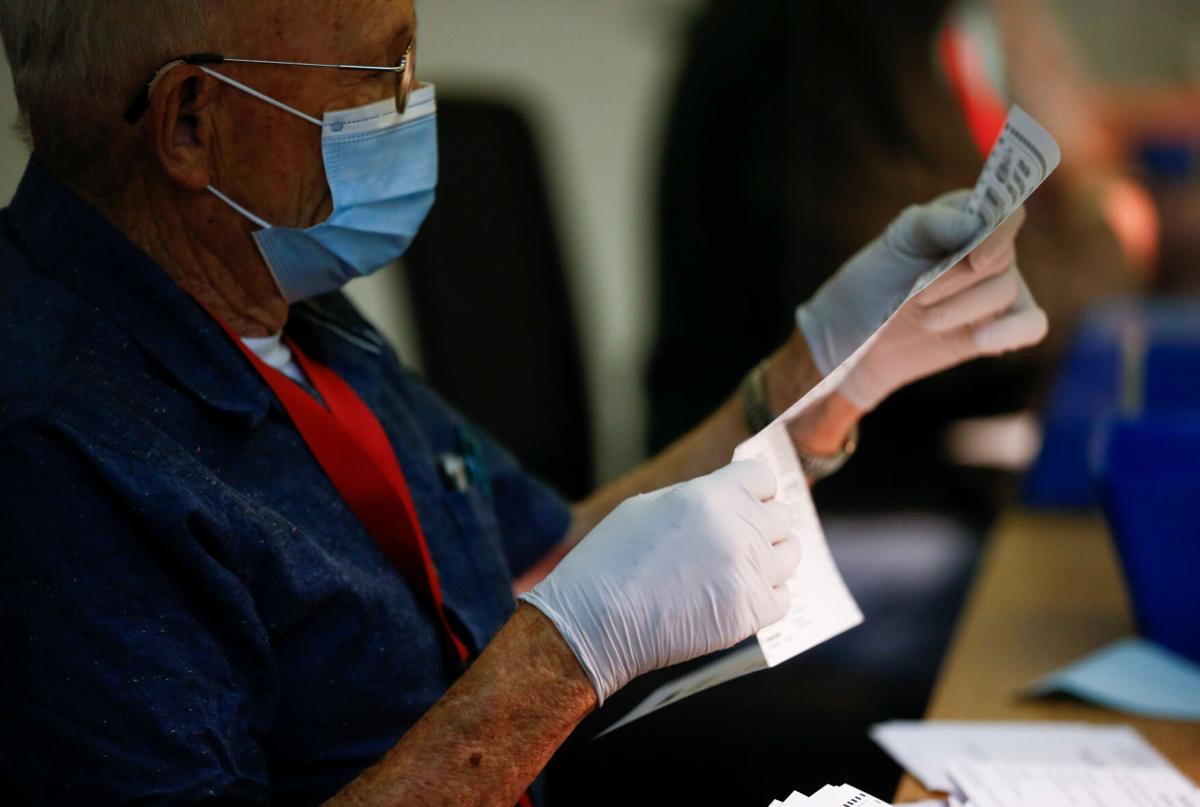 ST. PETERS — A global manufacturer of medical supplies is expanding in the St. Louis area, roughly doubling its local workforce.
Medical supply company Medline, based in the Chicago area, is building a $75 million, 840,000-square-foot facility in St. Peters, and it plans to hire about 100 new workers over the first year of operations. The expansion comes after a year that forced the medical supply industry to adapt practically overnight, as the COVID-19 pandemic spread throughout the world and altered every part of the health care landscape.
"Health care never stopped," said Bill Abington, vice president of Medline's Global Operations.
Medline, a privately held company headquartered in Northfield, Illinois, increased manufacturing capacity where it could. In some cases, the company switched plants from making lotions over to making hand sanitizer.
Medline's product lines range widely, from diagnostic and lab supplies to hand sanitizer, gloves, masks and gowns, and its clients span the health care industry, from hospitals to home health care companies, hospice care, nursing homes, physicians' offices and labs.
Meanwhile, demand for one of its main product lines, surgical trays, dropped off.
"Surgeries dropped like a rock," Abington said.
Abington said part of the decline was due to patients' fear of going into a hospital for surgery during the pandemic.
Some hospitals also canceled elective procedures in order to free up beds, supplies and staff to treat patients with COVID-19. In the St. Louis region, all of the major health systems did so in the spring of 2020, and some hospitals did again in the late fall, when coronavirus infections surged.
Now, more than a year later, personal protective equipment sales, while still elevated, have stabilized.
"No one knew if there could be a relapse in the fall, so there was a lot of inventory built up," Abington said.
Surgeries have also rebounded, but not to pre-pandemic levels, Abington said. And surgeries have shifted, he said, increasingly to outpatient centers.
Abington said Medline maintains high inventories, relative to other suppliers. The company offers "just-in-time" supplies for health systems, so that the hospitals don't have to use as much space for storage.
"If you're in a large hospital in downtown St. Louis, space is limited," Abington said. "You don't have the option to expand, or the option to expand is so unbelievably expensive, to buy the building next door and tear it down."
The new St. Peters facility will add to the company's network of 28,000 worldwide employees and more than 70 North American manufacturing and distribution centers.
The site was chosen for its central location in the U.S. and proximity to the St. Louis health care market. Along with the 100 new hires in St. Peters, about 100 employees in a facility in Sauget will move to the new building; Medline then plans to close the Sauget site.
The St. Peters facility will start with two shifts, but it has the capacity to operate 24 hours per day, if demand is high enough. Medline expects to spend over $1 million per year to maintain the building, and a spokesman said that 75% of the construction was through local subcontractors.
Medline plans begin receiving inventory at the St. Peters facility in July and ramp up to full operations in the fall. The company has a distribution center in the Kansas City area, and by the end of the year, expects to employ around 300 people statewide.