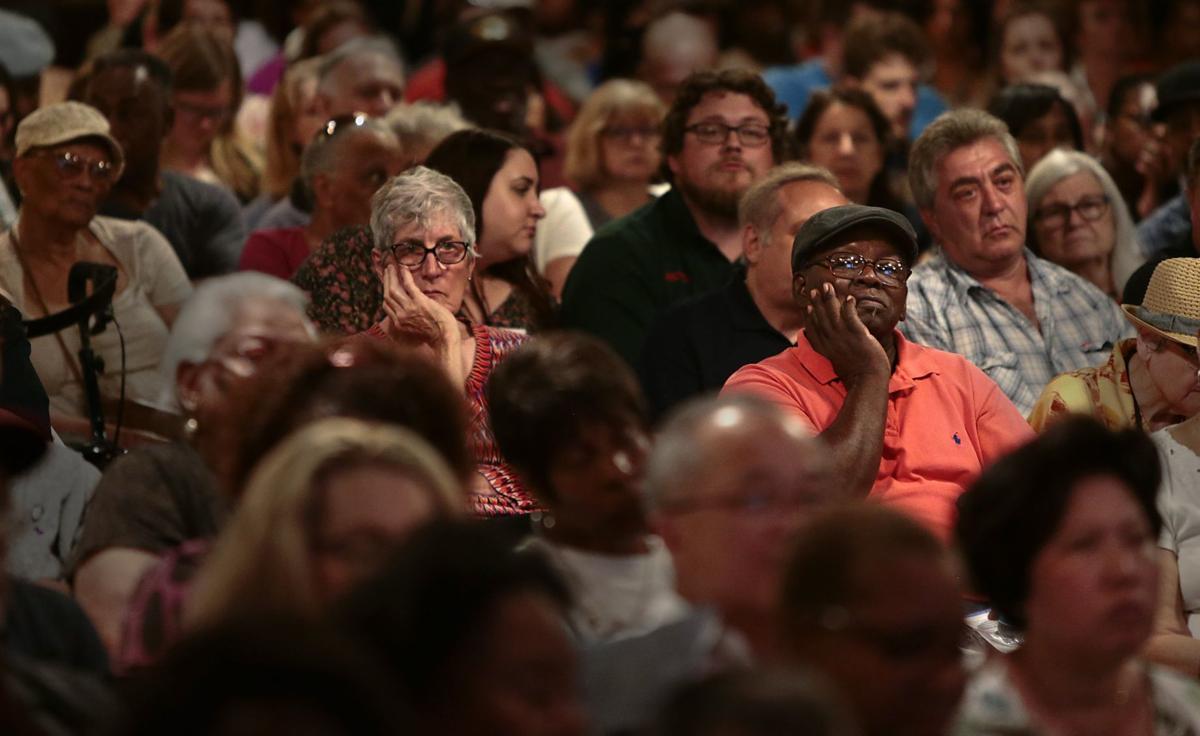 UNIVERSITY CITY • It's back to the negotiating table between the developer proposing a $190 million big box retail development and city staff here after a consulting firm's error upended the amount of tax revenue both sides were banking on.
On one side, Webster Groves-based Novus development needs future property and sales tax to finance about $70 million worth of the project it wants to build at the eastern intersection of Olive Boulevard and Interstate 170.
On the other, University City officials need enough new revenue to be generated from the project to pay for $15 million worth of Olive Boulevard improvements and neighborhood investment in the mainly African-American 3rd Ward.
"We're continuing to negotiate and we believe at this point it will be fruitful," University City Manager Gregory Rose told the Post-Dispatch.
Revamping Olive Boulevard, the unofficial Chinatown of the St. Louis region, has dogged developers for decades. But more momentum is building. 
The major development at the northwestern entrance to the inner-ring suburb has been debated for the last year. The developer is seeking tax increment financing , which allows future sales and property taxes generated by a project to be used to help finance it. While Novus' proposal would require the buyout of dozens of homes and several businesses along a corridor known for its international restaurants, city officials have touted the TIF as a way to capture millions for reinvestment in its poorer neighborhoods.
But the amount of anticipated sales tax revenue is far lower — one estimate puts it at more than $1 million a year lower over 23 years — than each side thought after concerned citizen Gregory Pace, 62, pointed out St. Louis-based planning firm PGAV mistakenly characterized University City as a "point of sale" city that can keep more sales tax revenue from St. Louis County's sales tax pool. University City is a pool city that pays into the pool and receives back a portion of revenue from a complicated formula based on population.
Rose briefed the City Council on the project's status Monday night, weeks after it was supposed to have received a vote that many expected would have given a final green light to the plan. Rose acknowledged the concerned resident prompted an investigation into PGAV's analysis and the city concluded last week it had erroneously assumed more future tax revenue would be available.
"We think in this instance PGAV made a very bad mistake," Rose said. But "they believed they had contacted the appropriate institutions to verify" their analysis.
Rose said the project still provides many benefits to the city, and St. Louis investment firm Stifel has run projections that show the project will still generate sufficient future taxes to make it viable. Rose said fellow pool-city Chesterfield's ongoing lawsuit against the sales tax pool arguing it should receive more of the money generated within its borders, threatens University City's financial security along with dozens of other county municipalities. The suit is currently under review by the Missouri Supreme Court.
Novus Development President Jonathan Browne told the Post-Dispatch last week that there is still sufficient tax revenue to finance the $70 million in TIF obligations for the private development. But he said then that the request for the $15 million in neighborhood improvement to be included in TIF-funded obligations "was economically sound a couple of weeks ago. It is not economically sound today without adjustment."
Asked Monday whether the $15 million promised for road and 3rd Ward improvements was non-negotiable, Rose said he didn't want to negotiate in the newspaper but that "that's a major interest of the mayor and council. We'll continue to stress the importance of that."
University City Mayor Terry Crow said he and the council continue to support the proposed development and the need to earmark some TIF money for 3rd Ward improvements.
"We will not vote for something if we do not think it is in the best interest of the residents we represent," Crow said.
Daily updates on the latest news in the St. Louis business community.