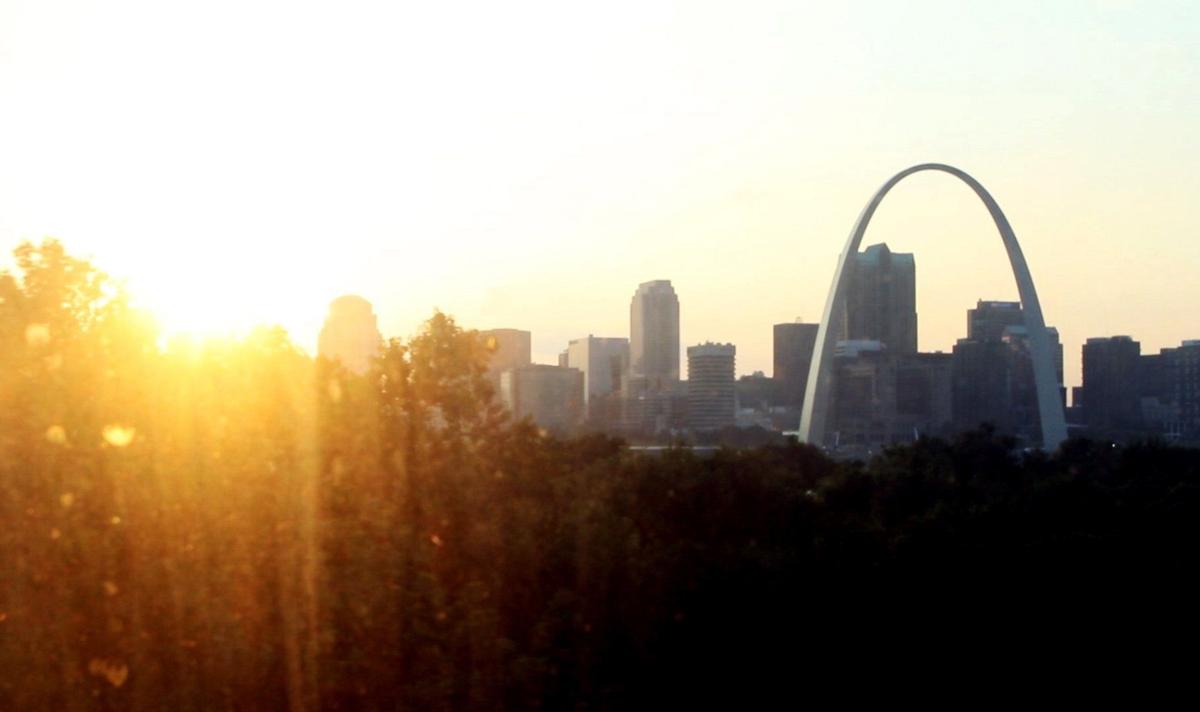 In a state that still gets nearly 80 percent of its electricity from coal, the city of St. Louis will try to chart a course to use entirely clean energy by 2035.
The push is sparked by Friday morning's unanimous passage of Resolution 124 at the city Board of Aldermen meeting, which calls for promoting greater energy efficiency measures and transitioning to wind and solar energy — and away from fossil fuels.
"As a father of four, I'm very excited about that," said the resolution's sponsor, Board of Aldermen President Lewis Reed. "This is more important now than it has been in the past, because we have a President of the United States who believes that climate change is fake news."
More than a dozen environmental, advocacy and religious organizations helped support the resolution. While sustainability and climate consciousness were among the top motivating factors to guide the resolution, supporters also largely touted it as a smart business decision for the city to make. Besides the economic incentive of shifting to renewable energy sources that are becoming cheaper and cheaper, they said the move will help the city remain competitive with its peers, particularly with prominent companies viewing renewable energy as an increasingly valuable asset.
"Businesses want to move to cities that are more renewable," Reed said.
The resolution mainly serves to start a discussion about how St. Louis can achieve its outlined energy goals. Starting as soon as next week, city officials look to begin meeting with outside groups in "a transparent and inclusive stakeholder process" that aims to develop a plan of action by December 2018.
But based on the current composition of the state's electrical grid and energy policies, actually getting that renewable power could require other pieces beyond the city's control to fall into place. A similar challenge faced the St. Louis brewing icon, Anheuser-Busch, in the wake of the company's own recent commitment to 100 percent renewable energy. To help meet that demand, the brewer had to look out of state, and reached a deal with an Oklahoma wind farm last month.
Reed, though, is confident the city will find ways to get the renewables it seeks.
"Ameren has expressed that they're ready to be a strong partner of ours," said Reed, referencing the St. Louis-based electric utility's recently announced plan to invest more than $1 billion in renewable generation. "We know we have a strong partner right now that is ready to take in and expand their renewables."
Some are eager to see to what extent the city's move creates ripples on the statewide energy policy landscape.
"It helps shape the narrative in the 2018 legislative session about grid modernization and what that actually means," said Ed Smith, policy director for the Missouri Coalition for the Environment.
"City lawmakers should be pushing to make sure they can bridge the gap to a clean energy future," Smith added. "That message isn't always appreciated in Jeff City."