ST. LOUIS — The city has hired a manager to oversee a new program to stabilize vacant properties, the result of a ballot measure approved by voters nearly three years ago.
Sean Thomas, a veteran community organizer active in the effort to get Proposition NS passed in 2017, reported to work at the St. Louis Development Corp. on Monday.
He's the right person to direct the program, said Alderman Cara Spencer, D-20th Ward, a leading proponent of Prop NS.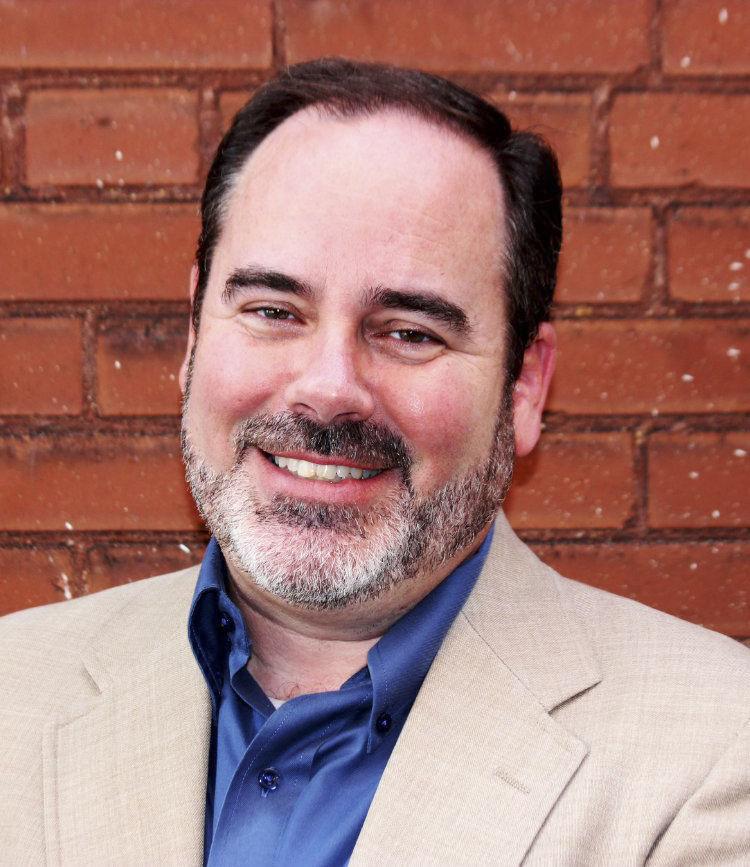 "Ensuring citizens who led the effort are a part of the process is critical, and Sean will ensure that is the case," Spencer said.
Proposition NS — the "NS" stands for neighborhood stabilization — was designed to provide a pool of money to help pay for limited repairs to buildings owned by the Land Reutilization Authority, the city's land bank, ensuring that those properties could still be rehabilitated for future occupancy. Prop NS raised property taxes by $11 per $100,000 assessed value, allowing the city to secure up to $40 million in bonds.
As the new Prop NS program manager, Thomas' duties will include overseeing building inspectors assigned to projects, creating a publicly accessible database and shoring up support for the program in the community.
"So I was keenly aware of the challenge of dealing with vacant buildings in St. Louis, and also the pent-up demand from voters and residents in the city (to take) some action on this," Thomas said.
Before his public service career began, Thomas graduated from St. Louis University High School and attended Trinity University in San Antonio, Texas, where he earned a bachelor's in political science. He also earned a master's in public administration from St. Louis University.
Thomas reports to Laura Costello, LRA executive director of real estate. Otis Williams, executive director of the St. Louis Development Corp., which oversees LRA, declined to disclose how much Thomas is making. SLDC personnel records, including salary information, are not subject to the state Sunshine Law because SLDC isn't a public agency, SLDC Custodian of Records Edward J. Roberts said in a letter Wednesday. An online advertisement for the job listed a pay range of $60,000 to $70,000.
It was Thomas' experience and ability to get things done that impressed Williams, who was the final say in Thomas' hire after an evaluation from a hiring committee.
Indeed, listening to Thomas talk about vacancy for even five minutes will show how well-versed he is in the issue, Williams said. It's about preserving historic buildings and attracting people to live in St. Louis again, he said. It's about preventing illegal activity in shells of houses, and reducing the maintenance burden on the LRA, and preventing future demolition costs. It's about bettering the quality of life in neighborhoods plagued by vacant properties.
A look at the raw numbers of vacant properties in the LRA's inventory — about 12,000 — shows Thomas' task is a daunting one. He recognizes that and is optimistic in the face of it.
"I'm looking forward to succeeding in stabilizing, and securing, and getting vacant properties off of the city's hands and into the hands of real people who live in them," Thomas said. "They will be stimulants for the neighborhood."
Spencer said Prop NS is a win-win for the city.
"With just a small bit, a modest amount of investment, (LRA properties) turn from a liability to an asset really quickly, and one the open market can take care of," she said.
Prop NS should help with the Catch-22 that more or less defines the LRA.
"It's not the LRA's fault that they have a lot of vacant buildings that are in challenging condition," Thomas said. "They end up with them because they are in challenging conditions."
For a brief period, it was unknown whether the city would reap the potential benefits of Prop NS. The measure received just over 58% approval by voters — short of the 66% required under the city charter.
But the city filed a lawsuit in September 2017 challenging those results, arguing that the proposal is governed by the state constitution, which requires only four-sevenths voter approval — or roughly 57% of the vote. A judge ruled in the city's favor in September 2018.