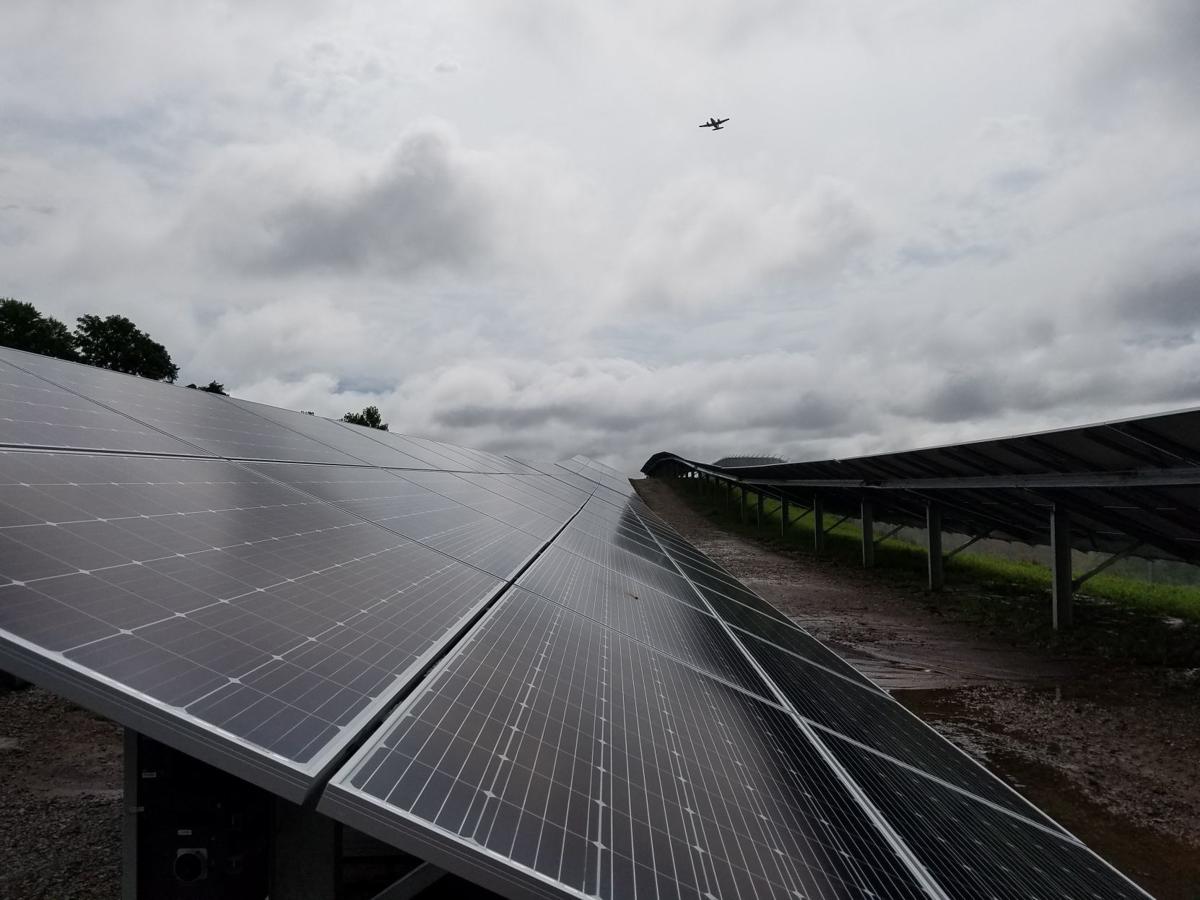 Ameren received regulatory approval Wednesday to build its largest solar energy facility yet.
As proposed last year, the utility plans to build a 6-megawatt solar facility in Montgomery County, along Interstate 70 about halfway between St. Louis and Columbia.
The St. Louis-based energy company said construction is expected to begin this summer and finish by the end of the year.
The facility is part of the company's community solar program, which gives customers the option to pay an extra fee for "blocks" of solar energy offsets.
Ameren's first community solar array began operation near St. Louis Lambert International Airport in 2019. The Montgomery County facility will be six times as large, and was designed to accommodate nearly the company's entire waitlist of customers wanting to join the program. It will serve about 2,000 residential and commercial subscribers, according to Matt Forck, Ameren's vice president of community economic development and energy solutions.
While the project will be Ameren's largest solar facility, it may not hold the title for long. The company recently outlined plans to invest billions in renewable energy development over the next two decades, including larger-scale solar operations.
The utility said its community solar program would continue to evolve and reflect consumer demand. "We believe that interest continues to be strong," Forck said.