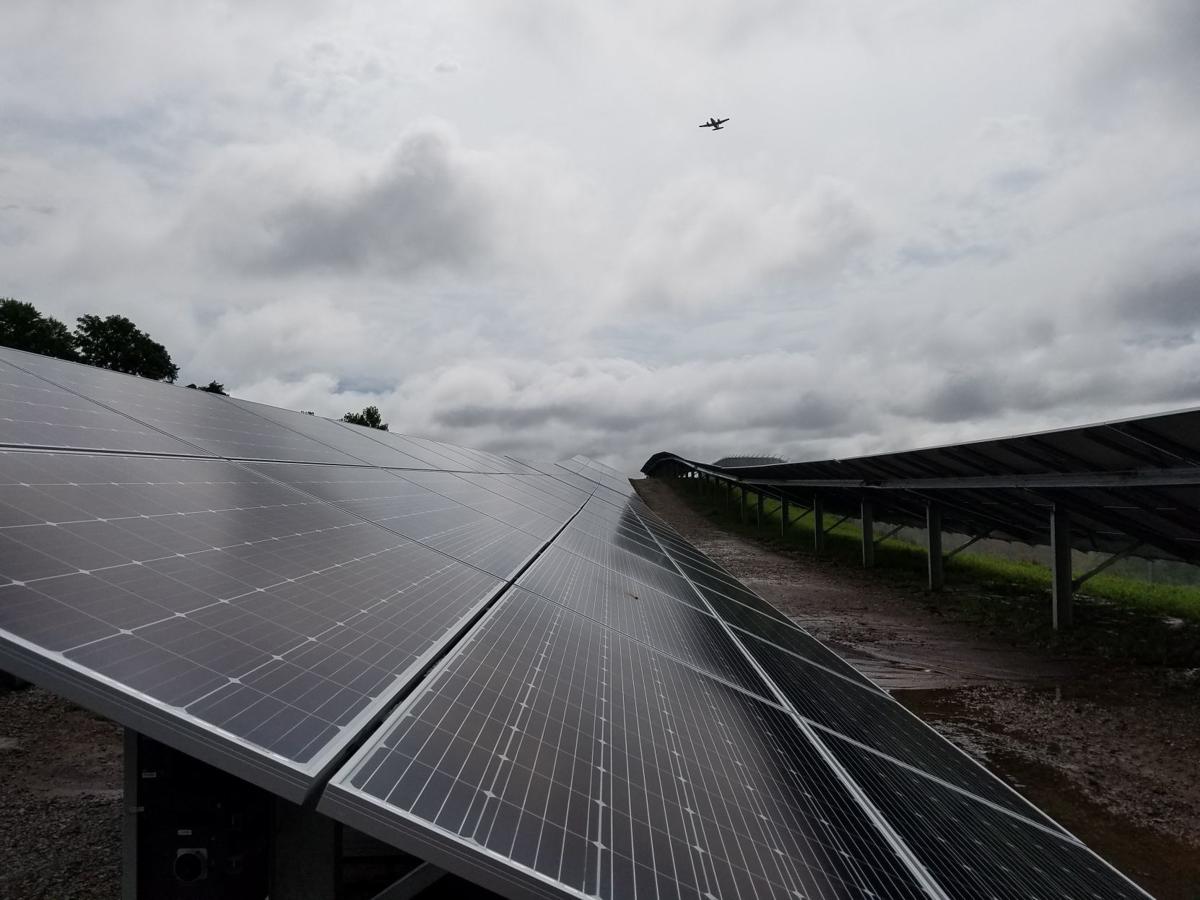 ST. LOUIS — Ameren, the largest utility in the state, is hunting for solar panel space on rooftops, in parking lots and in the fields of Missouri schools, nonprofits and businesses.
The company's Neighborhood Solar program unveiled this month marks a new approach in Ameren's bid to expand renewable energy projects. The program asks local organizations — not residents — to lend it space. They don't get paid, nor do they get breaks on their utility bills. Ameren touts instead that hosting a solar facility "can lend a positive brand and/or image to a location," while promoting renewable energy.
The coal-dominated company has the highest rate of carbon emissions of any U.S. utility, according to a recent analysis. But it's rolled out multiple solar energy initiatives over the past few months.
In August, a 1-megawatt solar facility began operation near Lambert-St. Louis International Airport, after hundreds of customers signed up to pay extra to support solar generation in Missouri. With additional demand spilling over to a waitlist of other customers, Ameren said it will build more of the facilities.
And in September, the company filed plans to build three solar panel and battery storage facilities in rural communities around the state, which — at 10 megawatts apiece — would be capable of meeting electricity demand for roughly 10,000 customers, combined.
The utility has a goal to add 100 megawatts of solar by 2027 and is also spending $1.2 billion to develop two Missouri wind farms — part of an overall aim to reduce its carbon emissions 80% by 2050, compared to 2005 levels.
"We continue to learn from our customers' interest in clean and renewable energy," said Matt Forck, the company's vice president of community, economic development and energy solutions. "Neighborhood Solar is going to be another example of that."
Ameren intends to spend at least $14 million on Neighborhood Solar through 2023, spread across as many as seven sites, depending on construction costs. The company said it will choose initial sites as soon as December and start construction in early 2020.
Ameren will own each project and shoulder the associated costs of installation, operation and maintenance. Meanwhile, the company and its customers will be spared from having to pay to acquire sites for the projects, Ameren said.
Forck said he could envision a number of good potential fits for the program, including schools, community colleges and municipal government buildings seeking to incorporate educational components related to renewable energy.
Locations that want to host solar projects can submit applications to Ameren. The company said it will evaluate them based on criteria including expected solar output, installation cost, energy grid support, neighborhood benefits, electric vehicle charging opportunities, and chances for workforce training and development.