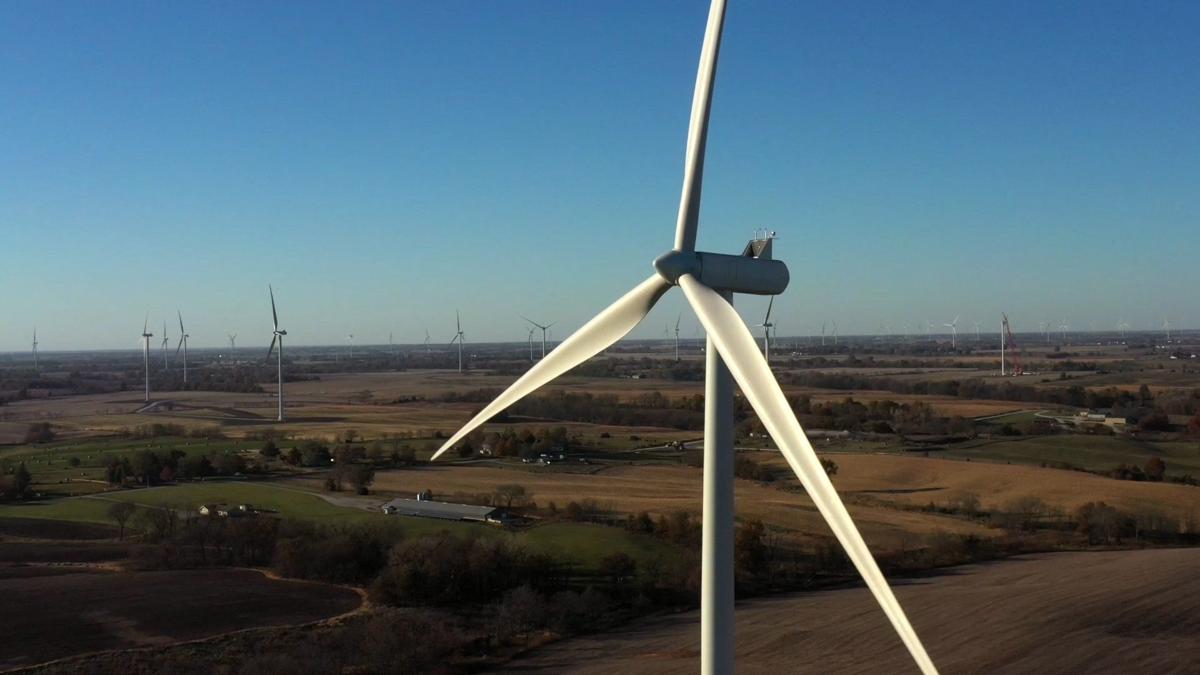 ST. LOUIS — The energy utility Ameren is looking to raise customer rates enough to boost electric revenues by almost $300 million a year, hoping to cover billions of dollars recently invested in electric grid upgrades and new wind generation facilities.
The increase would amount to 12% of its annual electric rate revenues, according to a filing submitted last week to state utility regulators.
The utility said the proposed rate adjustments would, if granted, raise bills for an average residential electric customer by about $12 per month. The company also filed to raise rates for its 135,000 Missouri natural gas customers — enough to raise $9.4 million more a year, or about $4 more a month for residents.
"We don't anticipate new rates going into effect until early next year," said Erin Davis, an Ameren spokeswoman.
The utility says the rate hikes are justified by a range of "significant" investments, including recent moves to bolster the reliability and resilience of the area's electric grid, and to acquire wind farms.
The company's "Smart Energy Plan," for instance, has upgraded substations and power lines, strengthened utility poles, and installed about 133,000 smart meters — digital meters that provide customers and Ameren with usage information — within the region.
In recent months, the company has also acquired two northern Missouri wind farms for a combined $1.2 billion. That includes the 400-megawatt High Prairie Renewable Energy Center, completed near Kirksville late last year, followed weeks later by the acquisition of a 300-megawatt facility under construction in Atchison County, in far northwest Missouri.
The sites represent the first wind facilities in the coal-dominated utility's generation fleet. The projects have been hailed by outsiders as welcome — and overdue — first steps in a long-awaited shift away from coal power, which is increasingly struggling to remain economically competitive, but still accounts for about two-thirds of Ameren's current generation.
Ameren's development of renewable energy projects is only set to accelerate. The company plans to invest an additional $3.3 billion in wind and solar facilities by 2030, and $3.5 billion more by 2040, according to a long-term generation outlook released last year. Wind and solar generation are expected to meet nearly 60% of the company's electricity sales by then.
Ameren aims to reduce carbon emissions 50% by 2030 and 85% by 2040, compared with 2005 levels, before reaching "net zero" by 2050, pulling the company in line with international goals aimed to avoid the worst effects of climate change.
Ameren filed the rate request last Wednesday with the Missouri Public Service Commission.
Regulators and other interested parties will scrutinize it for much of the next year.
The request also contains other proposals, such as the elimination of processing fees for customers who pay their bills by credit card. Those charges currently range from $1.10 to $1.85 per transaction.
Ameren said in a statement that its Missouri electricity customers have seen two rate decreases since 2017, with rates falling 8.3% lower over that time period.
The company said the compensation is in line with that of other executives in the industry and at other Fortune 500 companies. The portion of his pay covered by customers is subject to regulatory review.