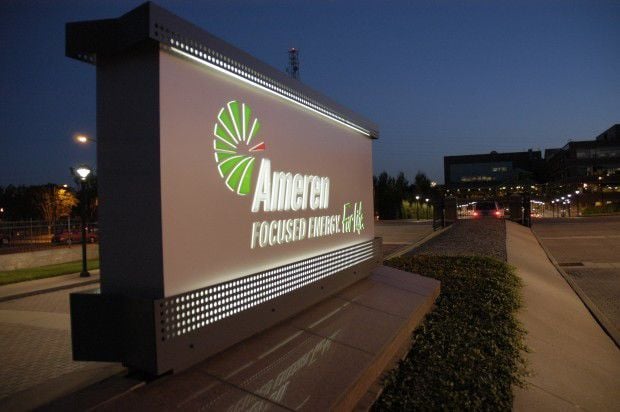 Missouri regulators signaled this week that they would reject Ameren's proposal to sell surge protector devices for consumers' home appliances.
They did express a receptiveness to the concept, however, should it reappear with future tweaks.
The idea reflects the St. Louis-based power company's increasing focus on products and services outside of its traditional role of providing electricity. But, as with an earlier plan to build electric vehicle charging stations, Ameren's latest business idea has raised questions about how its customers should shoulder costs and economic risks associated with the technology — and about what role, if any, the utility and its regulators should play.
Ameren introduced its surge protection proposal last year. It wanted to offer protective "collars" designed to prevent electrical surges from passing through a customer's meter and into the home. Interested customers would have paid $9.95 a month for the equipment, with a minimum two-year commitment. While the company would have earned a return on its investment in the collars, it said revenue from the program would have been used to offset costs borne by its entire customer base — potentially extending benefits even to people who didn't sign up for the devices.
Missouri Public Service Commission members voiced interest in the surge protection proposal, but the PSC said Wednesday that it would not approve the idea. Some members cited concerns about the proposed cost of the devices, while others worried about the impacts and risks facing ratepayers.
Ultimately, commissioners decided there was too much uncertainty about the program's benefits.
"There's just a lot of unknowns," PSC Chairman Ryan Silvey said, noting that the company's own range of estimated benefits stretched considerably, from about $3 million to more than $28 million. "I think that the program that they're proposing today places too much risk on all ratepayers if it goes into rate base now, while investors would shoulder none of the risk if Ameren's projections for participation, year over year, are wrong."
Commissioner Maida Coleman expressed similar reservations. "The fact that all of Ameren's customers would bear the costs of the program that benefits only some of their customers is definitely a concern for me," she said.
Coleman added that customers already can buy surge protectors "at competitive prices" from entities other than their monopoly power company.
Ameren's proposed pricing attracted skepticism. The state Office of Public Counsel, which argues on behalf of utility consumers, said that while Ameren had publicly mentioned a price of $180 for each collar, other company documents provided to regulators listed a cost of $69.85 for a meter's surge protector and installation ring. At Wednesday's meeting, PSC Commissioner Jason Holsman said that collecting $9.95 per month in perpetuity seemed "potentially excessive."
The questions echoed the recent debate about electric vehicle charging stations. Both technologies occupied a legal gray area, so the PSC first had to determine whether it was legally authorized to regulate them.
Although commissioners believed that the surge protection devices fell within the state's legal definition of "electric plant" infrastructure, other concerns left them short of approving the program.
The initiative did receive some support. PSC Commissioner Scott Rupp recommended that the program be adopted, saying it offered "control, convenience, and choice for consumers."
Other utilities around the country have similar surge protector offerings, including Kansas-City-based Evergy, according to testimony filed in Ameren's case.
Ameren says its recent push to offer new products and services is guided by customer desires, expressed through things like surveys. But the company also has a financial incentive, because it could be allowed to earn a return on the investments. In recent years, leaps in energy efficiency have left overall U.S. electricity consumption relatively flat, depriving utilities of what had long been a reliable source of earnings growth.
The proposed surge protection program would be a small venture for Ameren. The company estimated that by the fifth year of the program, it would have invested $458,000 in surge protectors — far less than 1% of the more than $19 billion in investments that it earns a return on from customers.
Ameren said it's not sure what its next steps will be. The company struck a positive tone and said it didn't see the PSC's position as a setback.
"What I heard (from the commission) was cautious optimism," said Matt Forck, Ameren Missouri's vice president of community economic development and energy solutions. "We see that as part of the process."
Some commissioners would like to see Ameren try again. "I heard support from five people for the company to come back with another proposal," Rupp said. "It looks like you had five votes for some different type of a pilot program, and hopefully they'll take heed."