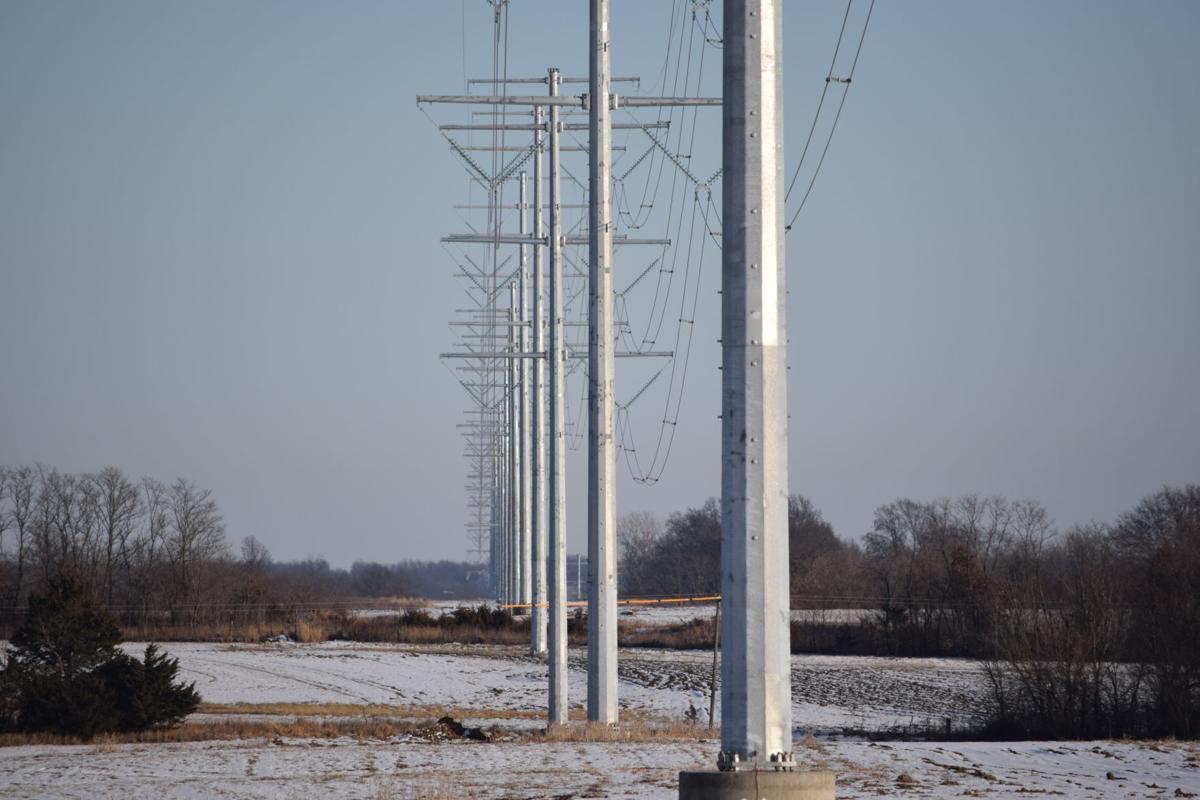 The largest power company in Missouri is in a dispute with state regulators over what, and how, to charge customers for electricity — with tens of millions of dollars per year at stake.
Both St. Louis-based Ameren Corp. and the staff of the state's Public Service Commission agree that the utility's costs have dropped recently, and that Ameren should trim rates.
But while Ameren proposes an overall revenue decrease of $774,000 per year, the monopoly's regulators recommend a reduction of $65.1 million — 84 times more.
Ameren's proposal would likely just shave pennies per month off a typical bill, according to the company.
But the state's recommendation, if divided evenly across the company's 1.2 million electric customers, would lower bills by an average of $50 per year. 
At the same time, Ameren is pushing to raise its fixed customer charge from $9 to $11 per month — which could cancel the rate cut, and even leave some residents paying more.
Such a move would hurt low-income customers the most, critics say, and broadly diminish incentive to conserve energy.
"These surcharges always wind up hurting consumers," said John Coffman, an attorney with the Consumers Council of Missouri. "They say it's a rate decrease, when really they're just shifting costs."
Ameren's agreement to cut rates is rare.
"Up to this one, they were always seeking a rate increase," said Mark Oligschlaeger, the director of financial and business analysis for the state commission.
Since 2009, Ameren has been granted more than $1 billion in revenue increases through six total rate reviews, according to testimony in the ongoing case. That raised rates by 64% compared with a decade earlier — a spike that exceeds that of several neighboring states.
In this case, Ameren says diminished service costs are the main reason for seeking lower revenue. Warren Wood, Ameren's vice president of legislative and regulatory affairs, said that despite some increased costs from capital investments, greater reductions in fuel costs resulted in a net decrease.
But Ameren and state regulators disagreed on several points: The state estimated power plant maintenance was almost $12 million less than Ameren did. It calculated property tax would be $14 million less. But one of the largest single disagreements — accounting for $38.5 million of the approximately $64 million difference — is over how much money the utility's shareholders should be allowed to make. Ameren seeks a 9.95% return on equity; the state, 9.25%.
Andy Smith, a senior analyst for Edward Jones, said the national average is 9.6%, and noted that in similar disagreements finalized numbers often land in the middle.
In addition, the Sierra Club has intervened in the case, arguing that Ameren's coal plants have cost customers nearly $350 million more than market prices for energy and that the company should not be allowed to recover that amount from customers.
"Why should the customers bail out the company when energy on the market was cheaper than running those coal plants?" said Andy Knott, a representative of the Sierra Club's Missouri Chapter. 
The Sierra Club wants Ameren to produce retirement analyses for its aging coal plants before future investment is directed to them. 
Ameren is scheduled to deliver a long-term plan to regulators later this year, which may include an accelerated coal plant retirement schedule.
"I think you're going to see some of those dates move forward a bit," said Wood.
Public hearings on the rate review wrapped up earlier this week. State commissioners have to finalize a decision by May.
The company testified, however, that it could bring another rate case later this year to recover money from ongoing investments.