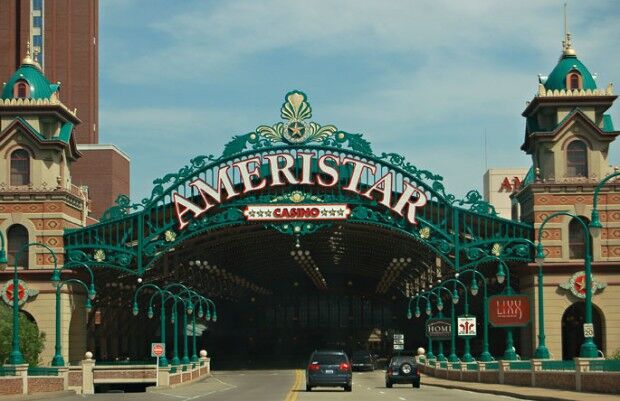 ST. CHARLES — After closing along with the state's other casinos March 17, the Ameristar Casino now says it may turn furloughs into permanent layoffs for as much as 60% of its workforce.
The casino, owned by Boyd Gaming of Las Vegas, filed a notice with Missouri officials Friday indicating as many as 947 employees could be affected. The Ameristar in Kansas City also filed notice with the state that as many as 578 employees there could be affected.
Ameristar St. Charles said it expected to lay off in early July between 25% and 60% of employees. For employees who aren't laid off, the casino said their furloughs may now last longer than six months.
The layoff announcement by Boyd Gaming comes as casinos in Missouri are tentatively slated to open next week, and in the St. Louis area, Ameristar could open with little competition if St. Louis and St. Louis County keep restrictions tighter than the state, because St. Charles County tends to follow the state's guidance. Illinois still has no opening date for the two casinos in Metro East. 
Even if Ameristar does reopen, a spokesman for Boyd Gaming it "is very difficult to predict what business levels will look like when we reopen, and how long it will take for business to recover to normal levels." The company also said it has not officially decided on a reopening date.
All the other casinos in the region have furloughed their workers since the pandemic forced their closure.