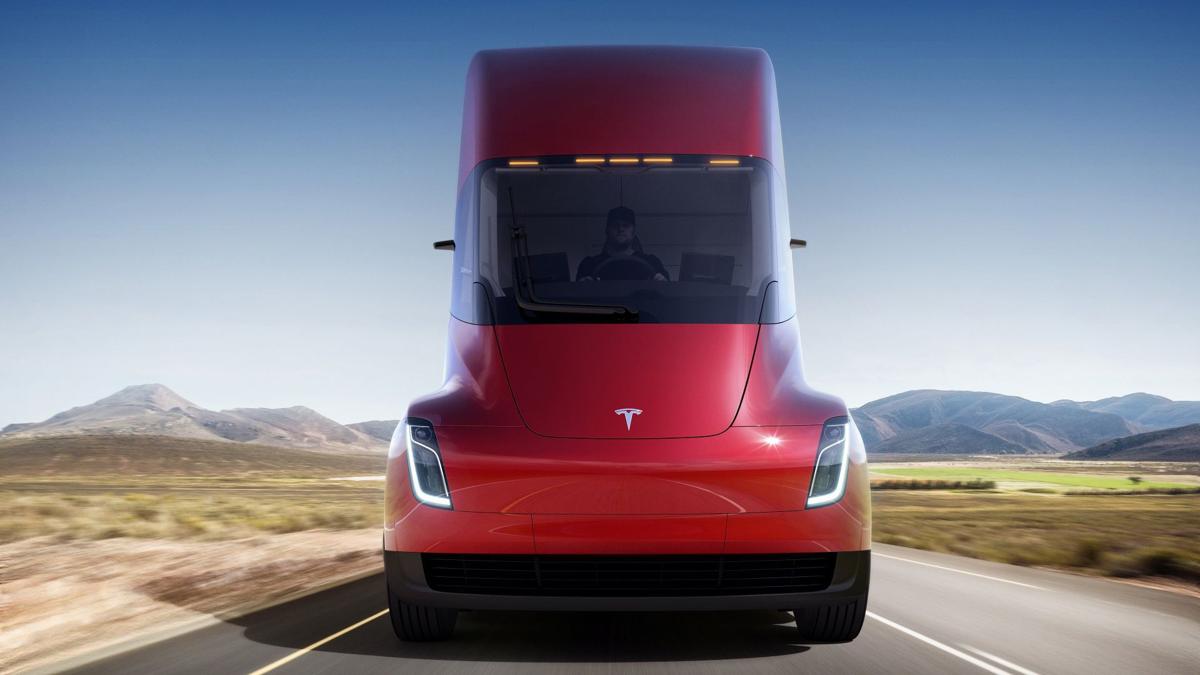 Anheuser-Busch has reserved 40 of Tesla Inc.'s all-electric Semi trucks as it seeks to reduce fuel costs and vehicle emissions, the brewing giant announced Thursday.
This could the biggest order Tesla has received for its electric trucks, which are scheduled for rollout in 2019.
The St. Louis-based subsidiary of Anheuser-Busch InBev plans to use the trucks for shipments to wholesalers within 150 to 200 miles of its brewery locations — well within the 500-mile range that was promised by Tesla Chief Executive Elon Musk. The trucks will be fully electric-powered and equipped with autonomous driving capabilities.
"At Anheuser-Busch, we are constantly seeking new ways to make our supply chain more sustainable, efficient, and innovative," James Sembrot, A-B's senior director of logistics strategy, said in a statement. "This investment in Tesla semi-trucks helps us achieve these goals while improving road safety and lowering our environmental impact."
Last month, Tesla received orders for its electric trucks from high profile companies such as Walmart and fleet operator J.B. Hunt. Germany-based Deutsche Post AG's DHL and Fortigo Freight Services Inc., one of Canada's largest fleet management companies, also pre-ordered Tesla's electric trucks last month to test on limited routes. Anheuser-Busch and Tesla were not immediately available for comment.
Lisa Brown of the Post-Dispatch and Reuters contributed to this report.