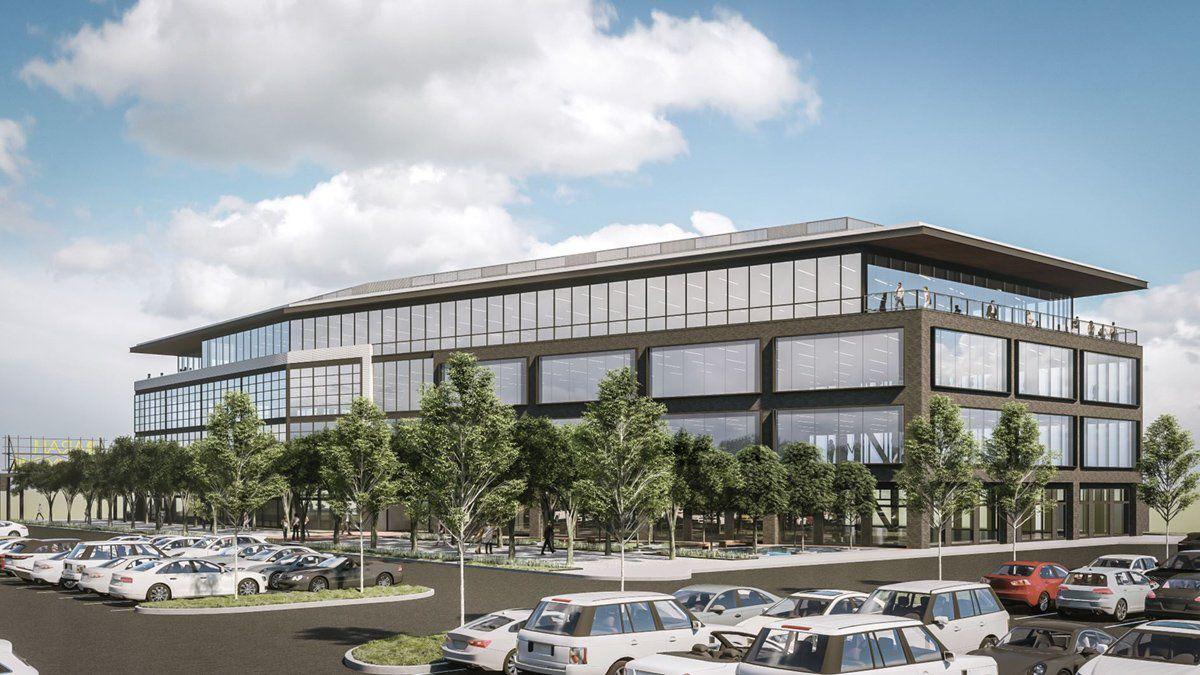 ST. LOUIS — Construction could begin soon on a long-planned office building in the Cortex tech district.
KDG Development plans a 125,000-square-foot office building and a seven-story, 160-unit apartment building near the southwest corner of Clayton Avenue and Sarah Street. The roughly $99 million project would finally add residential units to the Central West End employment hub, a use long sought by Cortex leaders.
Developers presented the plans Wednesday to the city's Tax Increment Financing Commission, which vets requests for the development incentive. KDG is seeking $14 million in TIF assistance, which allows increased tax revenue to be applied to development costs. A public hearing on the request is scheduled for May 26.
In 2019, the Koman Group merged with Keeley Development Group, the development arm of Keeley Companies led by Rusty Keeley. Keeley is CEO of the new firm; Jason Braidwood is president.
New to the project is the residential component as well as a 610-space parking garage. Materials submitted to the TIF Commission indicate KDG would sell the parking garage to the Cortex district once it is completed. Plans call for construction to be complete by the fall of 2023.
Cortex, made up of major institutions including Washington University, St. Louis University and BJC HealthCare, in 2013 won city approval for use of up to $167.7 million in TIF assistance to redevelop the former industrial area. About $135 million of that has been allocated, according to a city report. Thousands of tech jobs have swelled in the area as new office and tech buildings developed.
A new Aloft hotel opened in Cortex last year, and Washington University is now building a $600 million neuroscience research building at Duncan and Newstead avenues. A former printing plant recently reopened as lab space.
Less clear are plans from a Philadelphia developer to build hundreds of apartments on a nearby surface lot: GHM Capital said last year it planned a 262-unit apartment project on the lot at Duncan and Boyle avenues, but the pandemic struck shortly after and construction has not commenced. Also paused last year was another large office project proposed by frequent Cortex developer Wexford Science and Technology in partnership with Chicago real estate firm Ventas.
In downtown Clayton, KDG recently scrapped plans for an apartment building on the former World Trade Center site, owned by the St. Louis County Port Authority.