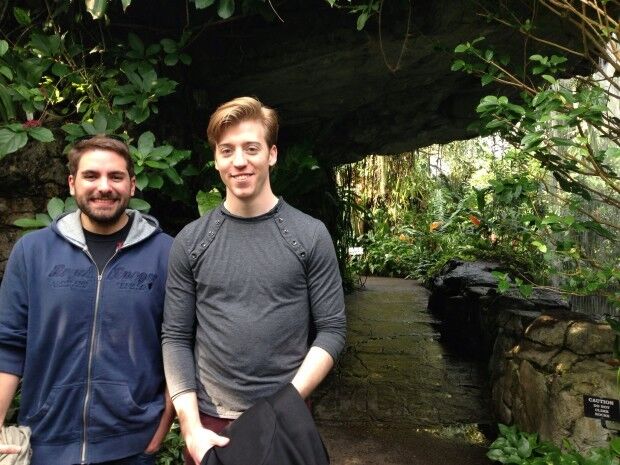 There's a medical diagnostics company moving here from Rochester, N.Y. A digital restaurant marketing firm making the jump from Chicago. An athletic-apparel maker focused on female triathletes.
Those three firms are among 20 companies that will be announced today as members of the second class of St. Louis' fast-growing Arch Grants program. The startup competition awards a $50,000 grant and professional services for 12 months to companies that locate here in St. Louis.
The winners — up from 15 last year — were chosen from more than 700 applications from 15 countries and 40 states. They include biotech companies, software and mobile app makers, but also a distributor of boring bits that penetrate solid rock, a manufacturer of pneumatic valve actuators and a firm that makes an "electronic poll book" for election officials.
Most are local, but at least seven are moving to St. Louis from outside the area, and several have founders from overseas. The out-of-town companies will move here in July to office space in the Railway Exchange Building downtown. Some of the local winners will move there, too.
"The Arch Grants winners are the best of a terrific group, and are exciting young companies," said Jerry Schlichter, the organization's co-founder and president. "Arch Grants' vision has become a reality. We are building an entrepreneurial ecosystem and have great partners who, through their support of Arch Grants, have put St. Louis on the international map as a great place for entrepreneurs."
Along with welcoming the newcomers, Arch Grants is graduating its first class of companies, which won grants about a year ago. Through March, Schlichter said, those 15 startups have created 69 jobs, generated $1.9 million in sales and raised $1.7 million in capital.
One, Food Essentials, now employs 25 people and has a $3.2 million food labeling contract with the Food and Drug Administration.
Another, network security firm Observable Networks, received a $150,000 federal research contract and has seen its technology adopted by Washington University.
A third startup — database platform Obsorb — moved here after winning an Arch Grant and is now moving to Vancouver after being acquired by a firm there in April.
Turning St. Louis into a town known for startups is a big reason why Schlichter and a group of other local business leaders launched Arch Grants. And it's why local companies and economic development groups have donated $3.3 million to the effort in less than two years. So far, they say, the project has been successful.