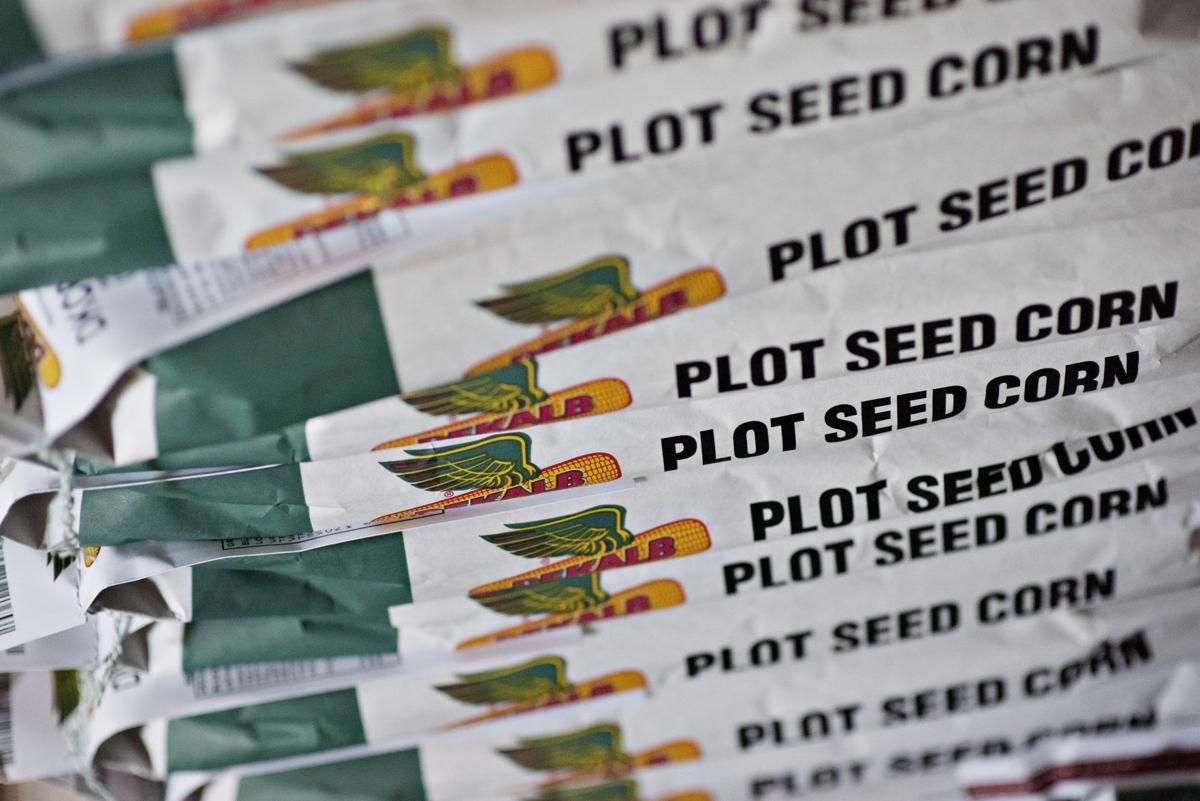 BUENOS AIRES • Argentine soy growers urged the country's government on Wednesday to strike a deal with Monsanto Co, a day after the U.S. seed company suspended the launch of a new variety of soybean seed that would help ensure the country's international competitiveness.
Virtually all the soy grown in the South American grains powerhouse is based on genetically modified (GMO) seeds. Since the start of harvest in March, Monsanto and the Argentine government have been at loggerheads over the best way to inspect soy cargoes to ensure royalties are paid on Monsanto's Intacta beans.
The government says Monsanto has yet to submit a proposal for an inspection system. The company says it is waiting for the government to outline its inspection requirements.
The conflict is playing out six months into the government of Mauricio Macri, who won the presidency on promises of freeing the economy from years of heavy-handed trade and currency controls.
The dispute escalated on Tuesday when Monsanto said it would not sell its newest soy technology, known as Roundup Ready 2 Xtend soybeans, in Argentina, a move that could limit output of the country's main cash crop. Argentina is the world's No. 3 soybean exporter and No. 1 supplier of soymeal livestock feed.
"The government needs to strike a deal, because not having Xtend is going to be terrible for the country," said Ruben Sgalippa, owner of a family farm in the bread basket province of Buenos Aires. "If it costs a lot it costs a lot, but this kind of technology is what we need to keep innovating and growing."
Monsanto has agreements with export companies and other grains handlers to inspect export cargos.
But farmers and the government both object to private sector actors playing such an enforcement role.
"It will take more time to find a solution. Remember this is happening during a major transition in government," said Juan Casanas, a grower in Tucuman province and representative from the Macri-allied Radical party in the lower house of Congress. "It seems that Monsanto is trying to bully its way to a solution."
A spokeswoman from the company declined to comment, but Brett Begemann, the company's president, said at BMO Capital Markets' Annual Farm to Market Conference in New York on Wednesday that company officials would "continue to work with" farmers and government officials in Argentina.
"If there's a country that does not want to pay for the IP [intellectual property], we're not going to take our technology there," he added.
Soy farming has spread rapidly across Argentina's Pampas agricultural belt over the last 20 years, thanks in large part to the country's embrace of genetically modified seeds. The technology makes soy plants resistant to glyphosate herbicide, which kills most of the weeds that grow in Argentina.
Monsanto's withdrawal leaves Argentine growers without the company's new "Xtend" technology, aimed at increasing soy yields and controlling glyphosate-resistant broad leaf weeds.
"There are other methods of killing broad leaf weeds, but they are more expensive, and that's what would put us at a disadvantage against soy farmers in countries that have Xtend," said Ricardo Bergman, who manages thousands of hectares of Buenos Aires farmland. "Competitiveness is about technology."
The onus is on both Monsanto and the government to come up with an inspection system, said another Buenos Aires farmer David Hughes. "It should be the government or an independent body rather than a private company. Not Monsanto or anyone else."