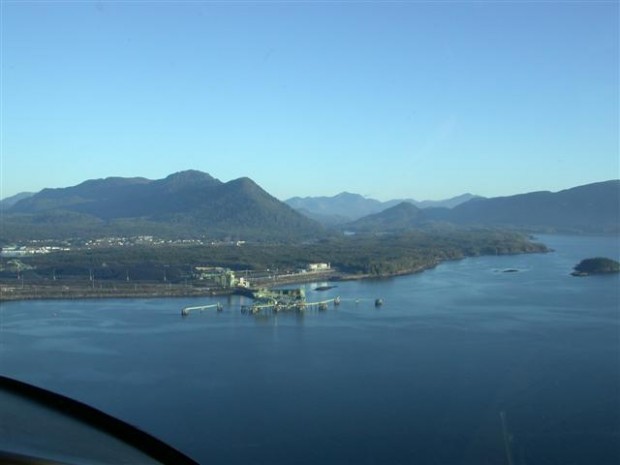 Arch Coal Inc. on Tuesday announced an agreement with the operator of a British Columbia shipping terminal that will enable the miner to export 2 million tons of coal to Asia this year.
The five-year deal with Canadian Crown Corp. Ridley Terminals Inc. provides Arch access to 2.5 million metric tons of coal-handling capacity during each of the next four years. Financial terms weren't disclosed.
It is the second West Coast coal-terminal agreement in as many weeks for Arch, which is searching for ways to ship coal from its vast Wyoming surface mines to fast-growing energy markets in Asia. Peabody Energy Corp., is also conducting engineering studies for a coal export facility somewhere on the U.S. or Canadian coast and is expected to announce plans early this year.
"This transaction is another important step in accomplishing our strategic objective of expanding Powder River Basin coal sales into the Asia-Pacific region," Steven F. Leer, Arch's chief executive, said in a statement.
Leer said Tuesday's agreement gives the company immediate access to a booming Asia-Pacific coal market.
Last week, Arch paid $25 million for 38 percent of a Longview, Wash., shipping terminal being developed to supply coal to Asia as soon as next year. The terminal would ultimately be used to send up to 5 million tons of coal a year to power plant owners in China and other Asian nations.
However, that project faces opposition from environmentalists who are challenging a permit to redevelop the site, a former Alcoa aluminum mill.
The bulk commodity terminal near Prince Rupert, B.C., has been operating since the 1980s. It can load up to 12 million tons of coal per year, and there are expansion plans that could double capacity, Arch said.
Arch's Black Thunder mine in northeast Wyoming is the largest coal mine in the nation and the company has capacity to expand further in the Powder River basin if it can find customers. Coal demand in China and other Asian nations continues to rise.
U.S. coal producers say the only limitation to shipping millions of tons of coal across the Pacific Ocean is port capacity.  No U.S. West Coast port has dedicated coal-handling terminals and equipment, and what limited port capacity exists in Canada has historically been used for exporting Canadian coal used by Asian steelmakers.