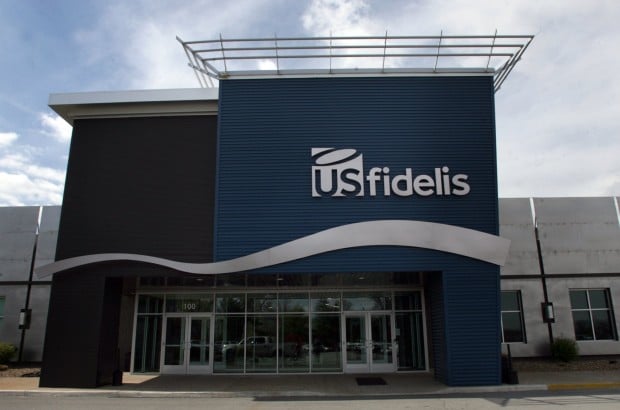 Missouri could soon impose some of the nation's toughest restrictions on companies selling extended auto-service contracts, a form of vehicle-breakdown coverage that became controversial after several St. Louis-area firms were accused of defrauding consumers.
A bill to weed out fraud in the industry needs only the approval of Gov. Jay Nixon, whose office says he will review it over the next few weeks. The bill was approved by the Legislature last week.
Among the new regulations is a requirement that service-contract sellers be licensed by state insurance regulators, a form of oversight that does not now exist.
The bill was introduced by state Sen. Scott Rupp, R-Wentzville, after recent scandals involving service-contract companies.
For more than a decade, the St. Louis region has been a hub for dozens of telemarketing companies selling the coverage. Missouri Attorney General Chris Koster in 2009 dubbed the area "the Silicon Valley for auto-service contract scams."
Many of the companies have operated call centers in Rupp's St. Charles County district. The biggest, Wentzville-based US Fidelis, filed for bankruptcy in March 2010.
Under Rupp's bill, the state's Department of Insurance, Financial Institutions and Professional Registration could yank a seller's licence if they believe consumers are at risk.
Some financial institutions, automakers and car dealers already regulated by the state would be able to sell service contracts without getting a license.
The legislation also would require service-contract sellers to:
• Send written contracts to consumers within 45 days of an over-the-phone purchase.
• Give full refunds to consumers who cancel within 20 business days after the written contract has been mailed to them, and give prorated refunds to consumers who cancel after that free-look grace period.
• Stop using deceptive tactics that have been common in the industry, including telling consumers their vehicles' factory warranties are expiring, claiming the seller is affiliated with an automaker or dealer, and claiming the service contract "extends" a car's factory warranty.
The Vehicle Protection Association, a trade group for service-contract sellers, has said the industry should police itself. Executive Director Larry Hecker wouldn't say on Thursday whether the group objected to Rupp's bill.
He also said he wasn't sure what effect, if any, the bill would have on service-contract sellers here. "Some parts are reasonable and some are overreaching," he wrote in an email.
US Fidelis and other area companies have been accused of lying to consumers about what repairs would be covered and failing to pay prorated refunds to consumers who canceled their coverage. Thousands of consumer complaints have been lodged with the Better Business Bureau and Koster's office in recent years. A Post-Dispatch investigation revealed that several of the firms also evaded current service-contract laws by tying coverage to the sale of vehicle additives, a practice Missouri regulators later deemed illegal.
The legislation that passed last week is similar to a list of recommendations released in January by a task force appointed by Koster.
Doug Ommen, Koster's chief counsel for consumer protection, said it made sense to have a licensing system that let regulators monitor the sales practices of Missouri's service-contract sellers. The Department of Insurance already regulates the third-party companies that administer coverage and pay claims.
The licensing system would let regulators take quick action against companies believed to be cheating consumers. Koster's office has tried to clean up the industry by suing at least 10 service-contract sellers — but those cases often take years to work through the courts.
Ommen said some service-contract companies supported tighter restrictions.
"We've heard from a lot of people in the industry, and this is what a lot of them want," Ommen said. "They realize this industry has been the wild, wild West and it needs to be tamed."
St. Louis BBB President Michelle Corey, who also served on Koster's task force, said the legislation is a step in the right direction, even though it doesn't include the task force's recommendation that telemarketers disclose provisions such as cancellation and refund procedures and what repairs are covered.
"These disclosures are significant since most of the contract sales are done over the phone, and consumers often do not know the terms of the contracts at the point of sale," Corey said. "Later, when they receive the contract and try to use it, for repairs, that's usually when they learn the repair that is needed is not covered by the contract."
Today, Corey's office is expected to release a report on service-contract sales that calls for tougher state and federal laws to stop what the report calls "a national scam" largely based in the St. Louis area. The BBB report also calls for criminal prosecution of "the more egregious offenders."
In December, the U.S. Attorney's Office in East St. Louis secured guilty pleas in the first-ever criminal prosecution related to service-contract sales. The defendants — two executives of a Florida firm that defrauded Illinois consumers — have not been sentenced.