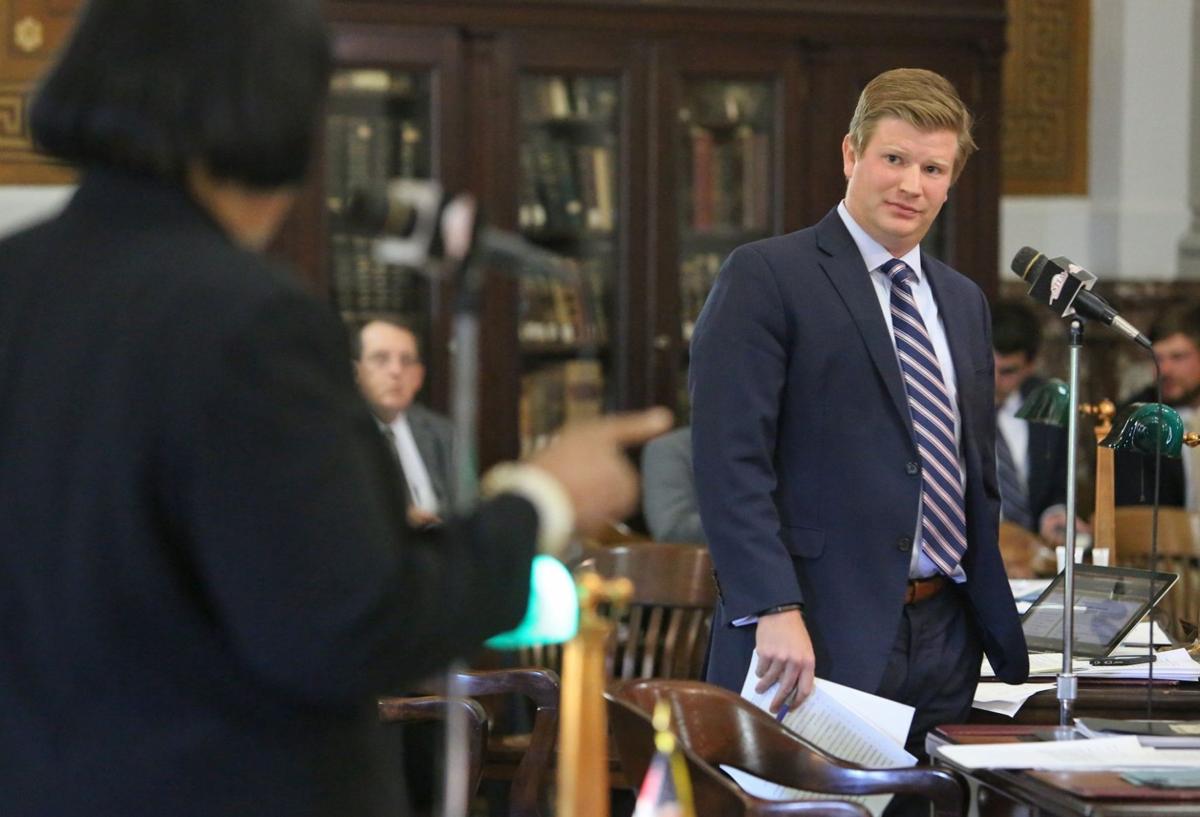 ST. LOUIS • The new city minimum wage that St. Louis aldermen are poised to approve Friday would seek to dramatically raise the pay of developmentally disabled workers employed by nonprofit "sheltered workshops" — but doing so could cost some of them jobs, the organizations warn.
"It would put us out of business, but the more important issue is how it will affect the lives of the people we employ," said Mike Stroud, executive director of Industrial Aid, one of the four private nonprofit companies in St. Louis that employ developmentally disabled workers under a special exemption from the federal minimum wage.
The city's proposed new minimum wage bill, as currently written, doesn't offer such an exemption.
"If they can't work in a competitive environment, and we can't afford to pay them $11 an hour (the ultimate top level under the proposed new city minimum wage scale), where else are they going to work?" Stroud asked.
Supporters of the bill, he said, "are trying to improve the lives of these folks, but they're going to destroy their lives."
The pending bill would raise the minimum wage in St. Louis from the current Missouri state level of $7.65 an hour to $8.25 an hour upon passage, then increase it in increments over the next three years, topping at $11 an hour on Jan. 1, 2018.
In a last-minute change to the bill this week, that new pay scale would include developmentally disabled workers at nonprofit organizations, even though those workers are specifically exempt from the current federal minimum wage of $7.25.
Alderman Megan Green, a co-sponsor of the bill, said the change was made partly at the urging of disability-rights advocates.
"What it basically boils down is their treatment ... that they aren't being valued at the same monetary level," Green said.
The four St. Louis workshops — Industrial Aid, Project Inc., Worth Industries and MERS/Missouri Goodwill Industries — together employ almost 400 developmentally disabled workers to do things such as assemble merchandise components and pack goods.
Federal law allows those organizations to pay the disabled workers less than the federal minimum wage on the premise that they're providing work to employees who wouldn't be able to maintain jobs in the regular employment market.
"One of their missions is to employ people with severe disabilities who could not compete in a competitive industry," said Fulvio Franzi, director of sheltered employment programs for the Missouri Department of Elementary and Secondary Education.
A potential outcome of eliminating that exemption, he said, "could be these individuals not being able to be supported by the workshops."
At places such as Project Inc., the effective pay of developmentally disabled workers averages about $4 an hour, CEO Matt Burridge said. While that sounds low, the reason is that those workers wouldn't be able to sustain regular minimum-wage jobs. They're only able to be employed at all, Burridge and others say, because of the minimum-wage exemption.
"The challenge for this population that doesn't work at full productivity is to earn a wage at all ... and to earn a sense of achievement," he said. "The alderman are thinking they're raising the minimum wage from $7.65, but for us that's already double" what those workers currently make on average, he said.
"We'd probably have to shut our doors," Burridge added. "What are (the city's) thoughts on how they will lead productive lives?"
Dave Orr, executive director of Worth Industries, predicted that "if we had to pay the minimum wage, it would definitely affect our ability to keep the 86 employees we have here."
But he and others are holding out hope that that part of the bill, should it pass, wouldn't stand up in court. They argue that the city would in effect be trying to supercede federal labor law with a city ordinance.
"I'm sure it would be challenged," Burridge said.
The bill originally exempted those workers from the proposed new city minimum wage in the same way they are exempted from the federal minimum wage. But the working markup of the bill this week strikes the exemption.
Regarding the issue of whether the proposed city bill contradicts federal law, Green, the alderman, noted that "federal law also dictates that you can't discriminate in employment for disability."
Juliet Salih of the disability-rights group Coalition for Truth and Independence, who was among those pushing for the change in the bill, argued it's a matter of basic fairness. "We're talking about people who are being paid subminimum wage," she said. "These individuals need to be offered at least the minimum wage."
David Nicklaus of the Post-Dispatch contributed to this report.