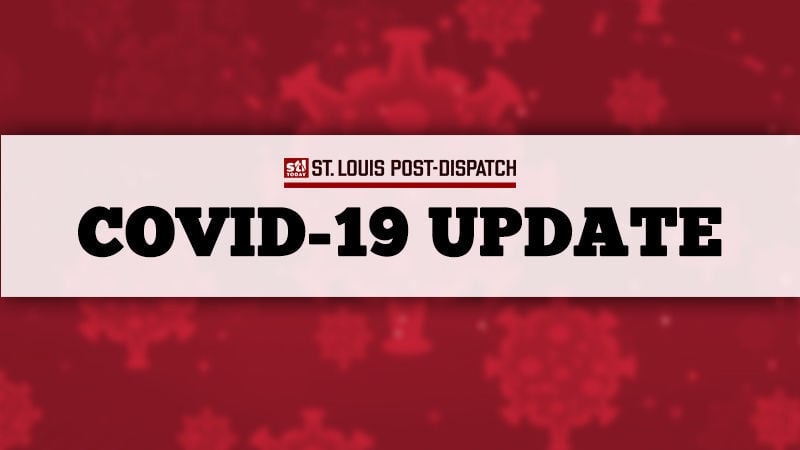 ST. LOUIS — As COVID-19 cases mount in Missouri, major retailers announced that they will require customers to wear masks in stores.
Citing the rising number of cases in the region, Schnuck Markets Inc. announced that beginning on Monday, shoppers at all Schnucks stores must wear a mask or face covering while inside.
Target, CVS and Chesterfield-based Dierbergs Markets announced similar policies on Thursday, joining stores such as Walmart, Best Buy, Kohl's, Kroger Co. and Starbucks.
"Given the escalating number of positive COVID-19 cases in the regions we serve, we believe requiring masks for teammates, vendors and, now, customers is in the best interest of public safety," Schnucks Chairman and CEO Todd Schnuck said in a statement.
Schnucks has locations in Missouri, Illinois, Indiana, Wisconsin and Iowa.
Both Schnucks and Dierbergs noted exceptions will be made for young children and those unable to wear face coverings because of medical conditions.
The companies also said that for a limited time, and while supplies last, they will provide one complimentary mask to any customer who does not have a face covering. Signs will be posted at store entrances to remind customers.
"We understand that there are a variety of opinions about masks, however, the CDC and other health experts are aligned on the benefits of facial coverings in reducing the spread of COVID-19," Schnuck said.
Paul Simon, a spokesman for Schnuck Markets, said that when customers do not comply with the mask policy, greeters will alert store managers.
Jason Long, founder of consulting firm Eye on Retail in St. Louis, said that while Walmart was not the first retailer to announce a mask requirement, the company's decisions can often have a domino effect. The company's mask rule, announced Wednesday, may have helped normalize the policy.
And while the requirements may be difficult to enforce, Long said, they likely will still have an impact.
"Just people knowing there's somebody in that front area looking, that will get most people to put them on," Long said.
Record cases in County
St. Louis County on Thursday reported 261 new cases of coronavirus, its most since the beginning of the pandemic. The previous single-day high was 243, recorded on both June 7 and July 14.
Missouri also crossed the threshold of 30,000 cases of the novel coronavirus on Thursday, as 708 new cases brought the state's total to 30,422.
The state also reported 10 deaths related to the virus, bringing the total number to 1,113.
The St. Louis Metropolitan Pandemic Task Force reported an increase in the seven-day average of hospitalizations, up to 195 on Thursday, an increase of 10 from the day prior.
In other coronavirus news Thursday:
• Gov. Mike Parson outlined a plan to funnel $15 million in federal Coronavirus Aid, Relief and Economic Security Act money to local tourism marketing organizations.
"This funding will help our tourism industry make our state's many attractions and activities safer and reinforce messaging to encourage visitors to come to Missouri and safely enjoy all there is to see and do here," said Missouri Department of Economic Development Director Rob Dixon.
Officials estimate the Missouri tourism industry lost $300 million in the first three months of the year as conventions were canceled and people halted travel.
Dr. Randall Williams, head of health and senior services in Missouri, said he supports people coming to Missouri as long as they wash their hands, practice social distancing and, if they cannot stay apart, wear a mask.
"I feel very comfortable telling people they can come if they do those three things," Williams said.
That sentiment has not been the case elsewhere. Since the pandemic began, 24 states issued orders restricting interstate travel. More than half of those orders have since been rescinded.
• The U.S. Department of Commerce announced that $5.2 million in coronavirus relief funding will go toward capitalizing and administering revolving loan funds for Missouri businesses. The Clayton-based St. Louis Economic Development Partnership will receive part of that, through a $704,000 grant dedicated to helping small businesses in St. Louis County.
• In St. Charles County, 14 employees of the Department of Corrections have tested positive for COVID-19, a spokeswoman said Thursday.
The 14 employees and another 19 workers who were exposed to the others were earlier directed to quarantine, according to Mary Enger, director of communications for the county. Four of the 19 exposed workers returned to work Thursday, Enger said.
• Officials said the St. Louis County Police Department plans to re-institute measures to decrease the likelihood of the spread of COVID-19 among employees and residents.
Ten employees of the St. Louis County Police Department have tested positive for COVID-19, including six police officers and four civilian employees. Five have returned to work after quarantine.
Kurt Erickson and Rachel Rice of the Post-Dispatch contributed to this report.
These maps and charts show the spread of COVID-19 in Missouri and Illinois.
Daily updates on the latest news in the St. Louis business community.