Updated at 4 p.m. with comments from potential buyer Larry Chapman. 
The vacant AT&T skyscraper downtown, empty since the fall of 2017, may finally get a new owner.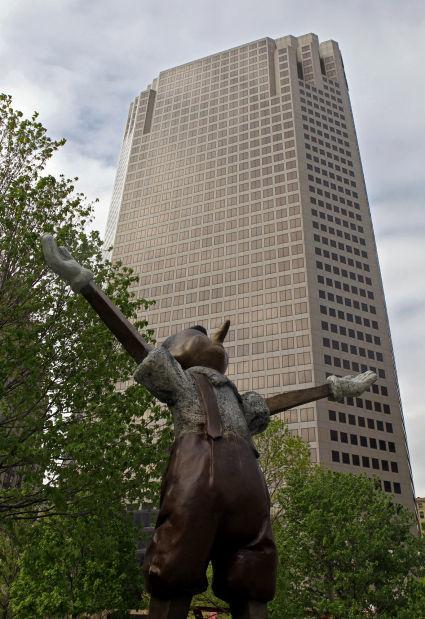 During an auction for the building held last month, an "acceptable offer" was made to the building's bondholders, and a sale is expected to conclude this month, according to a report from securities analytics firm Trepp.
Larry Chapman, a partner at developer CRG, made an offer on the building with CRG CEO Bob Clark. On Wednesday, Chapman said while he believed they were the successful bidder, he and Clark still weren't sure whether they would end up reaching a deal with the bondholders. He said it has been difficult to get clarity on whether they will be able to close on the building. 
"It went into a big black hole," Chapman said. 
The 1.4 million-square-foot, 44-story office building on Chestnut Street is the largest office building by square-footage in the region, and the 1986 structure built for a single tenant has posed a vexing challenge amid a downtown market already struggling with the highest office vacancy rate in the metro area. 
AT&T vacated its lease in September 2017 and about 2,000 of the company's employees relocated nearby in buildings at 801 Chestnut and 1010 Pine streets.
The building was placed into receivership in 2017 after U.S. Bank National Association Trustee sued its former owner, Chicago-based InvenTrust Properties Corp., and foreclosed on the building.
In 2006, Minto Holdings of Florida and Inland American Real Estate Trust bought the property from AT&T for $204.9 million in a deal financed by failed investment bank Bear Stearns. 
Trepp's report indicates there's still a $112.7 million balance on the 2006 loan. But the building's appraised value dropped from $207 million in 2006 to $21 million in a May 2018 appraisal, according to Trepp.
Last year, Clark and Chapman also made an offer for the building, but bondholders rejected it and opted to try and find tenants to drive up its value. No tenants have leased space in the building since then. 
"It's just silly to have that thing sit there," Chapman said. 
The vacant office building was put on the market without an asking price.
---
These are the tallest buildings in St. Louis
St. Louis' Tallest Buildings - The Arch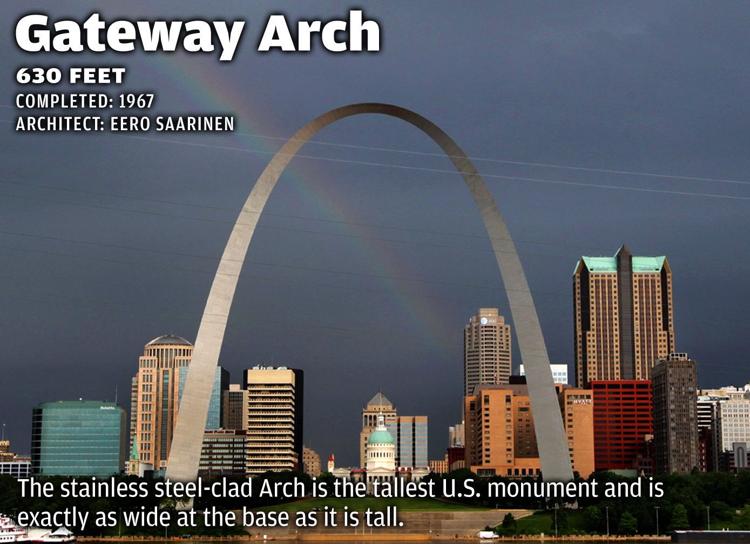 St. Louis' Tallest Buildings - Metropolitan Square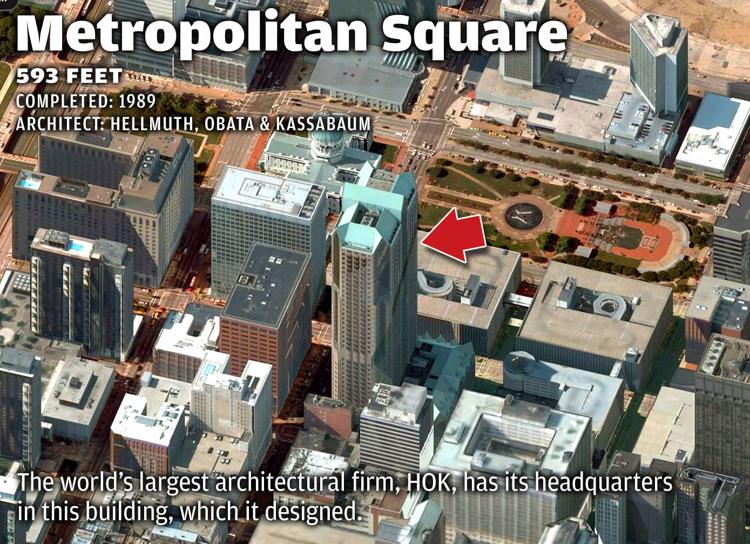 St. Louis' Tallest Buildings - AT&T Center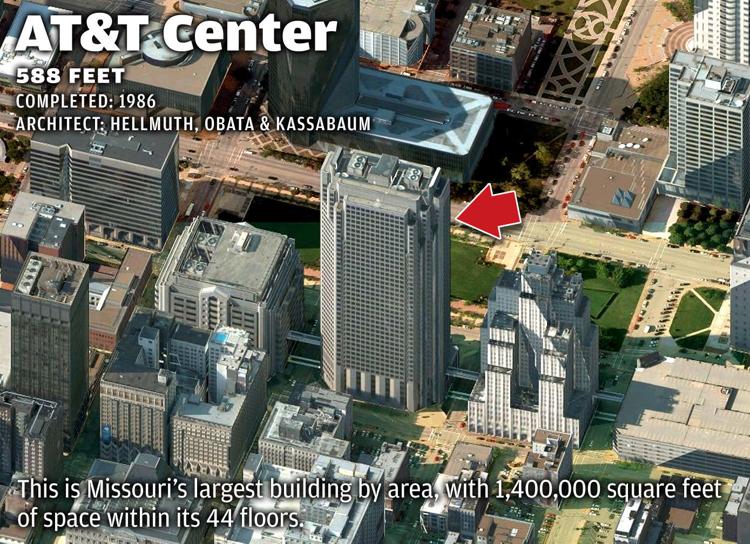 St. Louis' Tallest Buildings - Thomas Eagleton Courthouse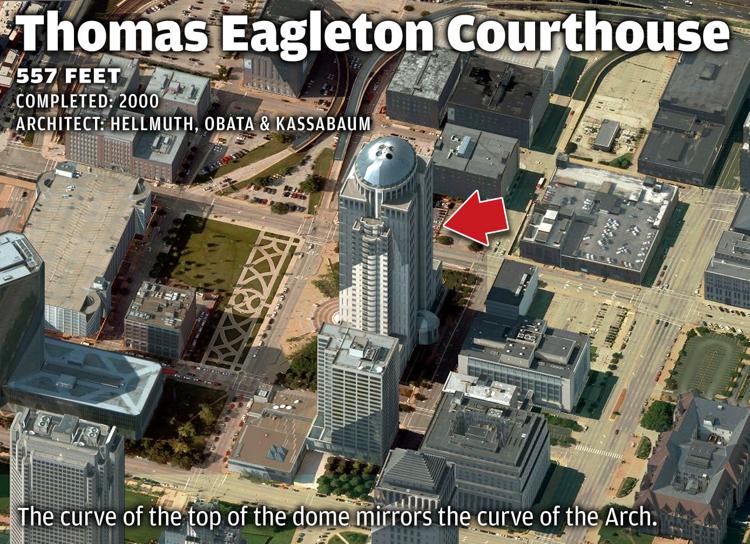 St. Louis' Tallest Buildings - US Bank Plaza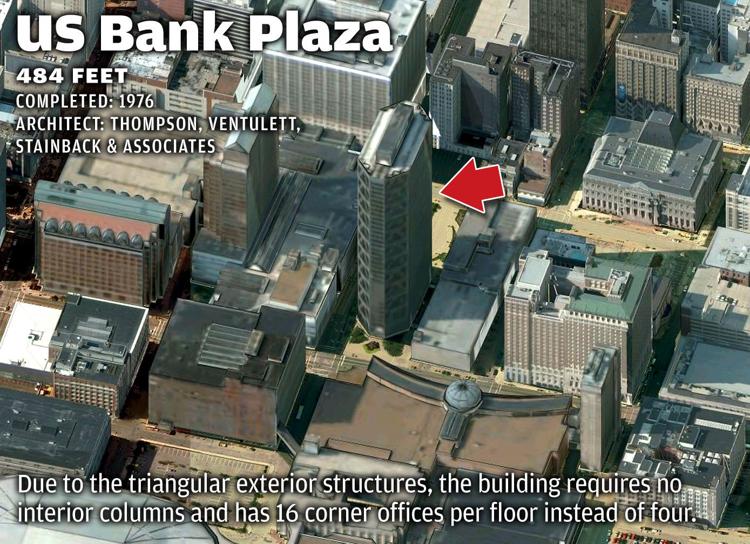 St. Louis' Tallest Buildings - Laclede Gas Building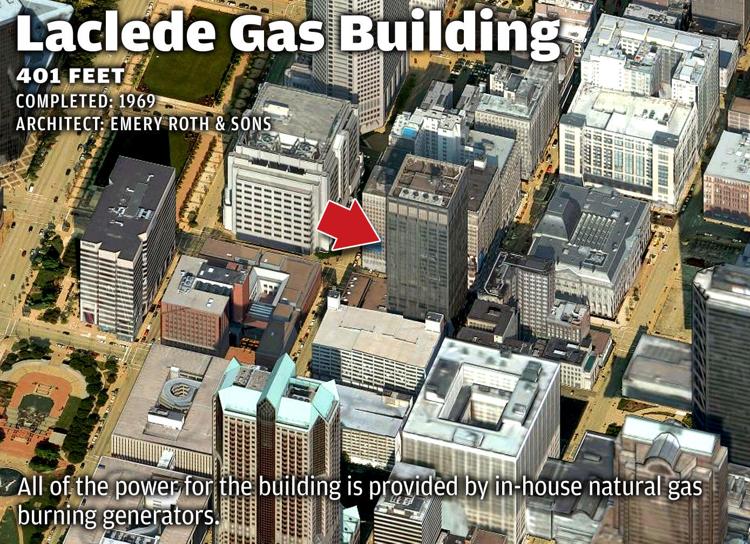 St. Louis' Tallest Buildings - Southwestern Bell Building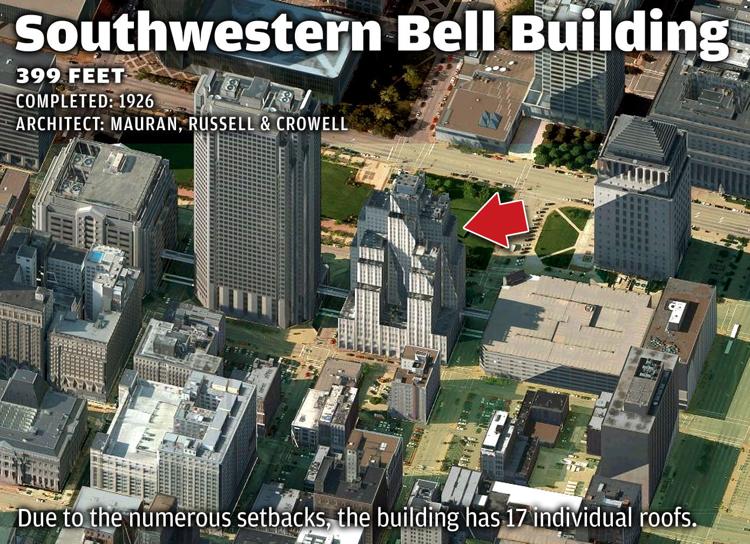 St. Louis' Tallest Buildings - Civil Courts Building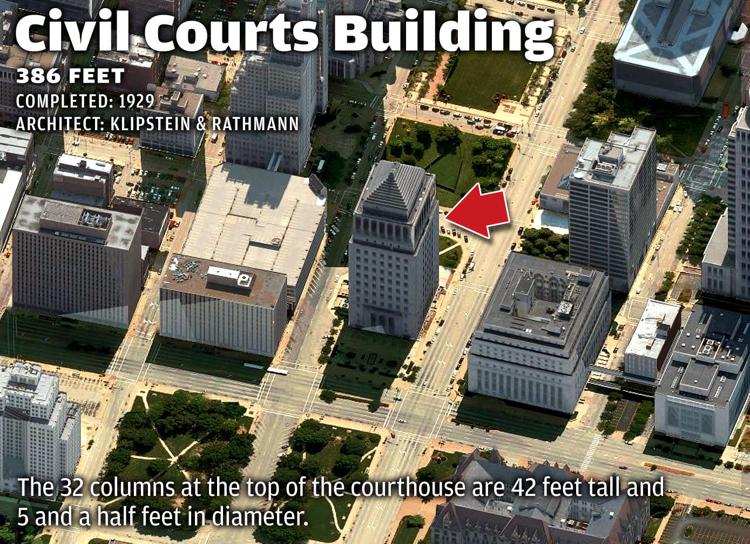 St. Louis' Tallest Buildings - Bank of America Plaza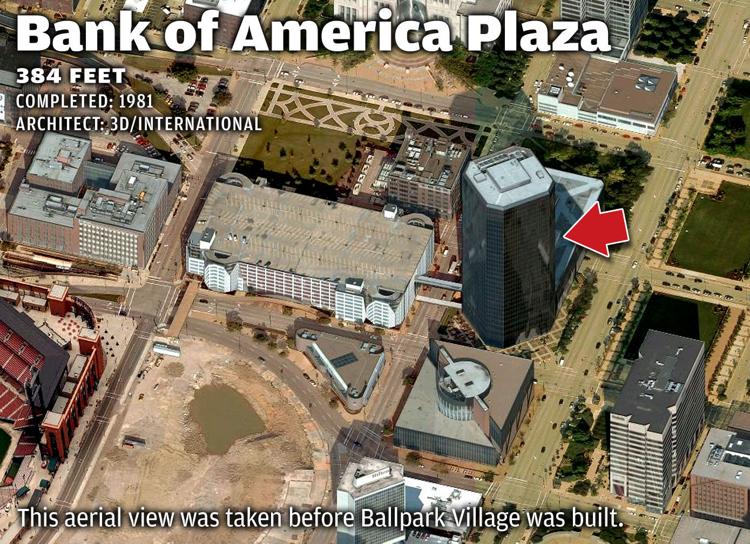 St. Louis' Tallest Buildings - One City Center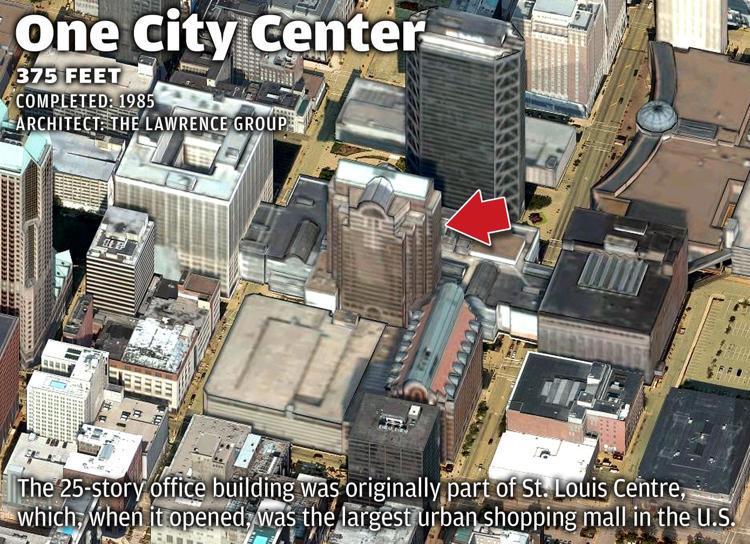 St. Louis' Tallest Buildings - Park East Tower
St. Louis' Tallest Buildings - Queeny Tower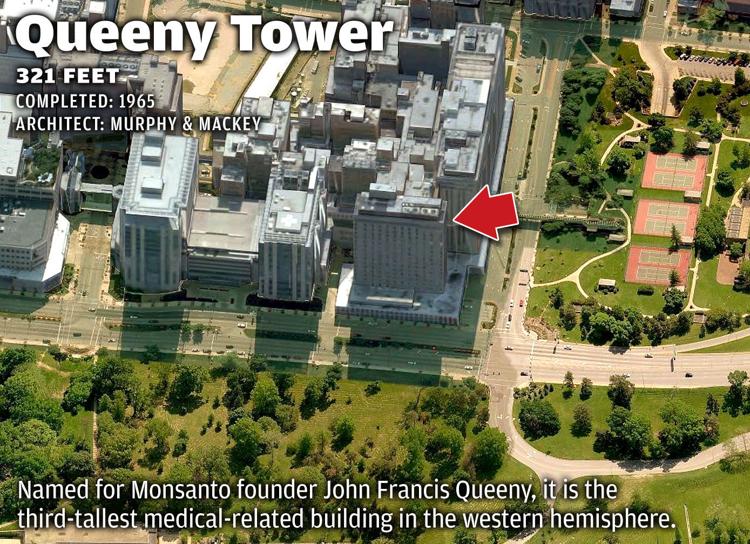 St. Louis' Tallest Buildings - Tower at OPOP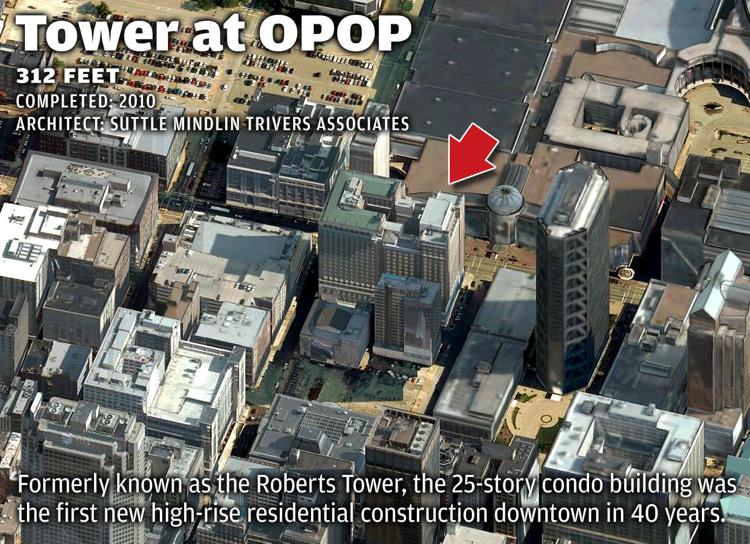 St. Louis' Tallest Buildings - Park Plaza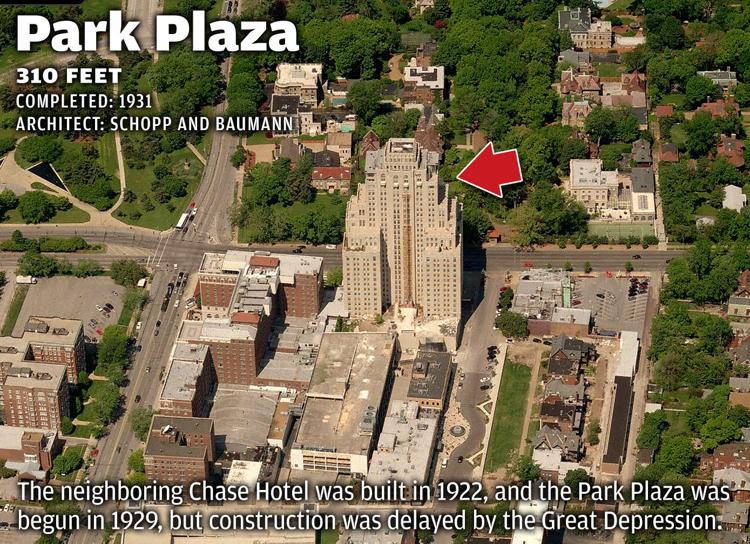 St. Louis' Tallest Buildings - St. Francis de Sales Church