ST. LOUIS — Chris Vogel works in the pub at a local craft brewery. But with dreams of becoming a brewer himself, he took the next step and signed up for some training:
"I want to meet more people in the industry and get that certificate," said Vogel, one of the first 32 students enrolled in BREW1500, a course in St. Louis University's new Brewing Science and Operations program.
Brewers today largely started at home tinkering in their kitchens and basements. Or they worked their way up in the industry, from floor-sweeper to brewing aide to brewmaster.
But over the past two decades, the number of breweries in the U.S. has exploded, rising to about 7,500 from 300, according to the Brewers Association, a national trade group. There are about 75 breweries within 100 miles of St. Louis, up from just a few three decades ago, said Troika Brodsky, director of the St. Louis Brewers Heritage Foundation.
And universities are now betting that demand for formal beer education will rise, as well.
"The need is there," said Brodsky, who helped create the SLU program. "St. Louis has this amazing beer scene and history, but the industry needs educated people."
SLU isn't the first to the party. The University of Missouri-St. Louis introduced its own brewing course in 2014 as a way for non-science majors to learn the principles of chemistry through beer. Southern Illinois University Carbondale invested in creating a Fermentation Science Institute in 2013 to host brewing classes and research.
Three years later, SIUC launched one of the nation's few four-year bachelor's degrees in fermentation science. The university is now working to build an on-campus brewery and distillery for the program.
The university is banking that industry growth will lead to a demand for "high-level training," said Matt McCarroll, director of the fermentation institute.
"The level of knowledge of the average beer consumer is night-and-day different than 30 years ago," McCarroll said. "And I think customers won't overlook flaws from a local brewery like they used to."
A formal education isn't a prerequisite to work in the beer industry. But it can help with career development, or offer a way into the business, said Sherry Wohlgemuth, executive director of the Missouri Craft Brewers Guild.
"Economists are predicting that the industry is going to continue to grow," Wohlgemuth said. "So I think a lot of people are interested in getting in now."
SLU's yearlong certificate program is structured more like a sampler flight of beer expertise. The program is less in-depth on the science of brewing than the coursework at SIUC, and is instead designed to appeal to a wide variety of students, from casual home-brewers to people looking to work in the industry.
Students can take six 8-week courses — each a hybrid of online coursework and site visits — on everything from "Brewery Operations and Accounting" to the "Biochemistry of Brewing."
The instructors in SLU's program come from the local industry, including Jeff Pitts, a former senior general manager at Anheuser-Busch, Abbey Spencer, head brewer at Third Wheel Brewing, and John Witte, director of beverage operations at Square One Brewery & Distillery.
"St. Louis has just an insanely deep bench of institutional beer knowledge," Brodsky said. "So we also wanted to tap into that."
'I paid my dues'
The online portion includes videos of the instructors and interviews with other industry professionals, alongside interactive discussions and readings. Site visits for the first group included a tour of a research and development lab at Anheuser-Busch, brewery visits and a tour of a liquor and beer distributor.
During a recent class visit to the Schlafly Tap Room in Downtown West, course instructor and Schlafly Beer founding brewer Stephen Hale, dressed in his customary kilt, told the class stories from the first days of the business in 1991. Back then, he was often tasked with transporting beer through the multilevel historic building constructed in 1904.
"If you're going to open a brewery do it the right way: One level," he told the students. "I'm not whining — well, maybe a little — but I'm just letting you know I paid my dues."
Along for the tour was Schlafly's current lead brewer, Jared Williamson, dressed in a beanie hat made to look like a hop. The brewer went in-depth on sourcing ingredients, the cost-benefit of sour beers and working with "barrel brokers" to get the best bourbon casks for aging specialty brews.
The beer scholars nodded in their plastic safety glasses as they finished off samples.
Among them was Maggie Stewart of Maplewood who hopes to one day open a brewery with her husband.
"I was a little intimidated at first," she said of the class. The group's first assignment was to make blonde ale at home that was then taste tested by the instructor and students. "I had never made home-brew before, but it turned out OK."
Another student in the group, P.J. Koch, had been home-brewing for years, and has an elaborate setup in the backyard of his Kirkwood home.
Friends tell him everything he makes is good. "So I like getting some other opinions from people who know beer," he said.
After about an hour-and-a-half tour, Hale ushered the students into an elevator and thanked Williamson for his time.
"And check out his band, Stank Thunder," Hale said. "They play Viking space jazz."
The class concluded with a discussion over pints and a reminder that their homework — a new batch of home-brew — would soon be due.
SLU brewing science class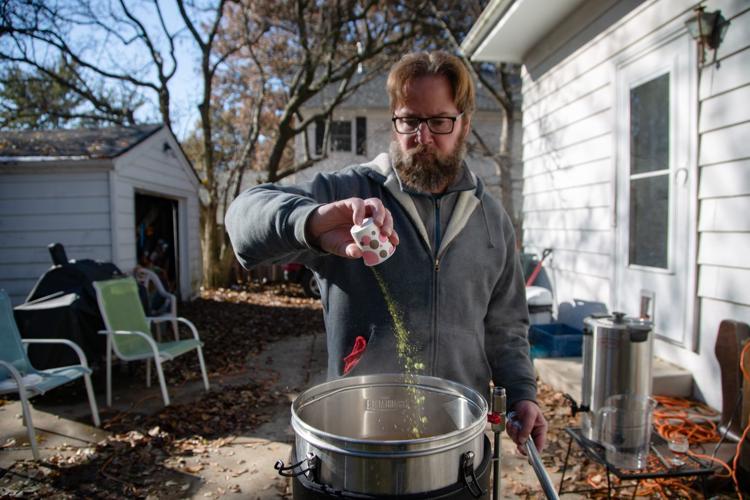 SLU brewing science class tours the Schlafly tap room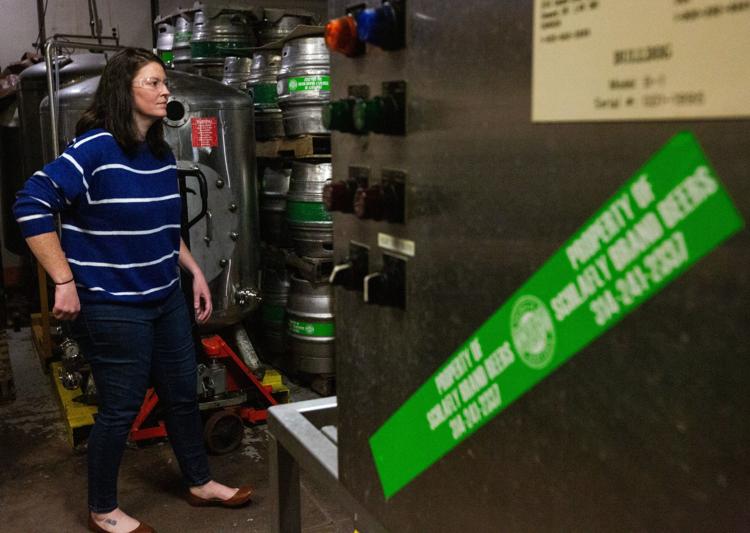 SLU brewing science class tours the Schlafly tap room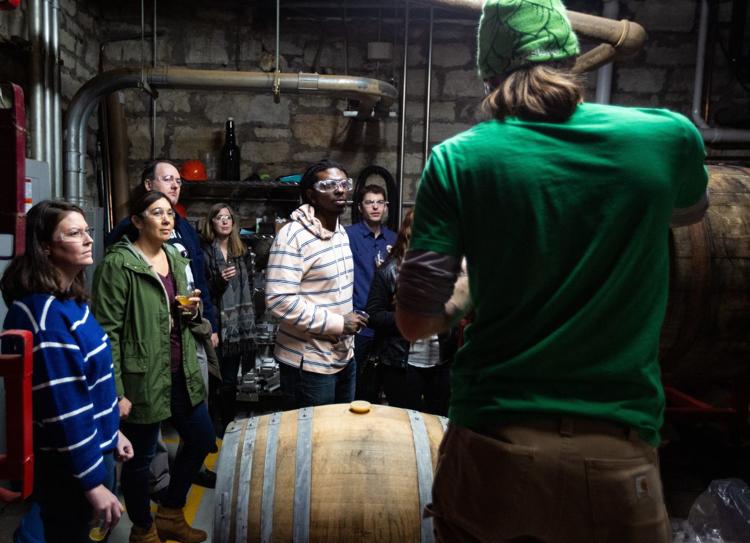 SLU brewing science class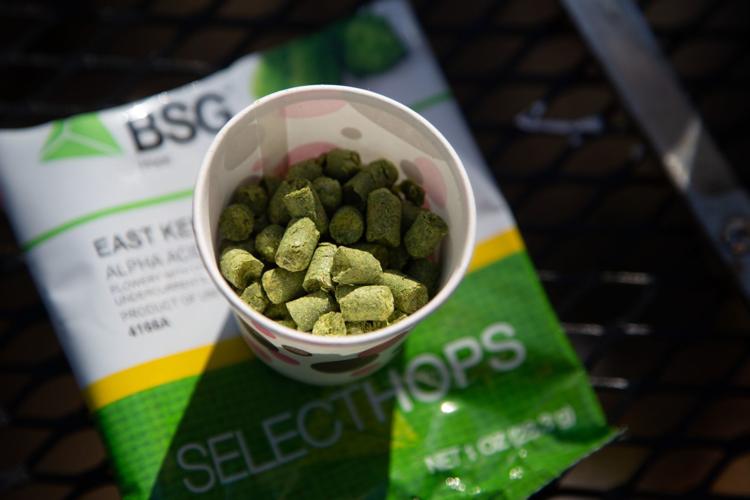 SLU brewing science class tours the Schlafly tap room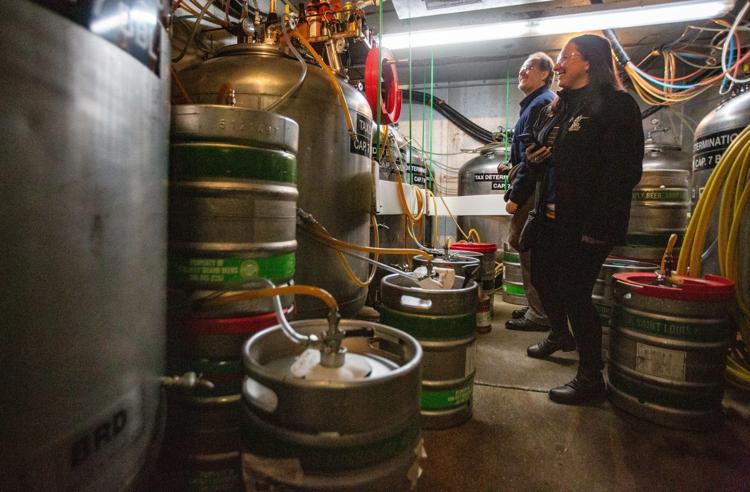 SLU brewing science class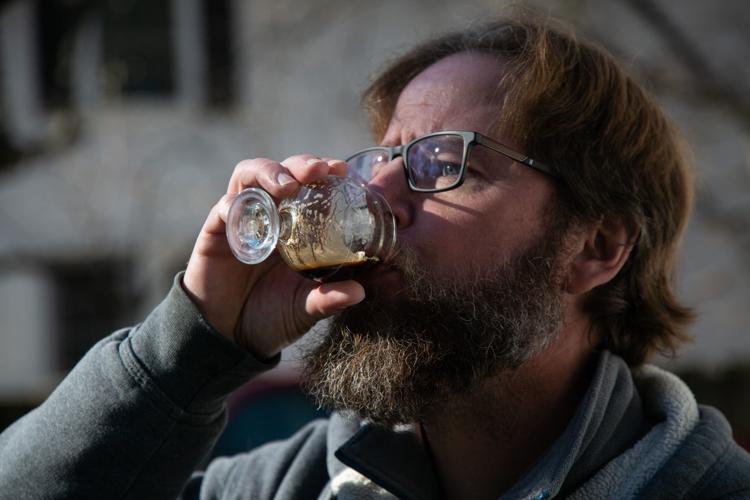 SLU brewing science class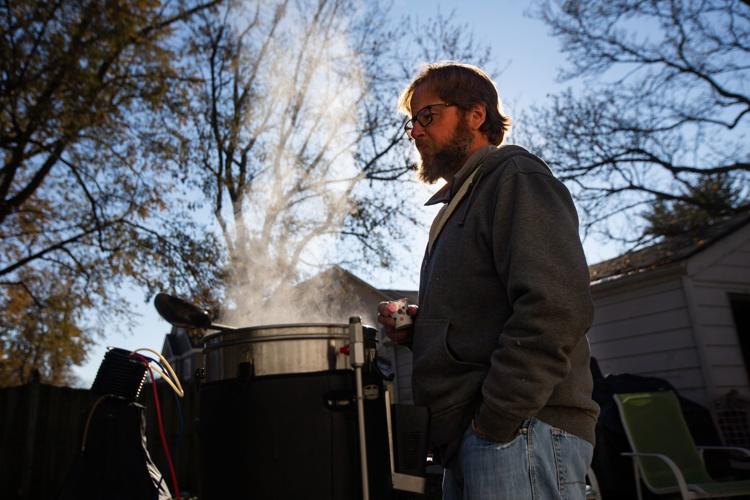 SLU brewing science class tours the Schlafly tap room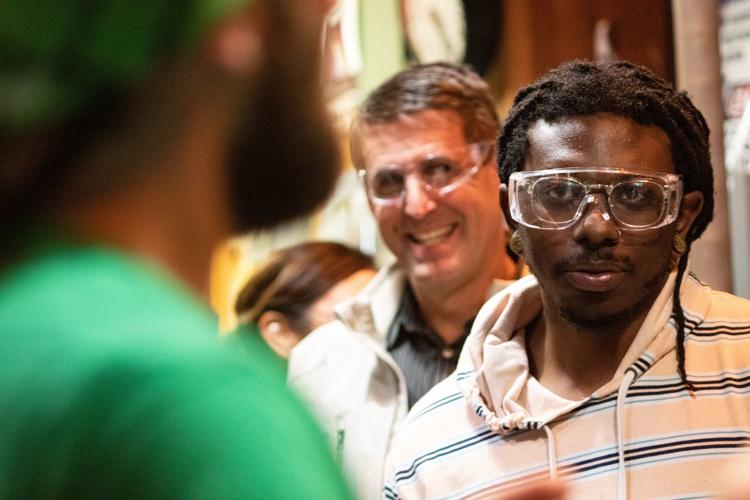 SLU brewing science class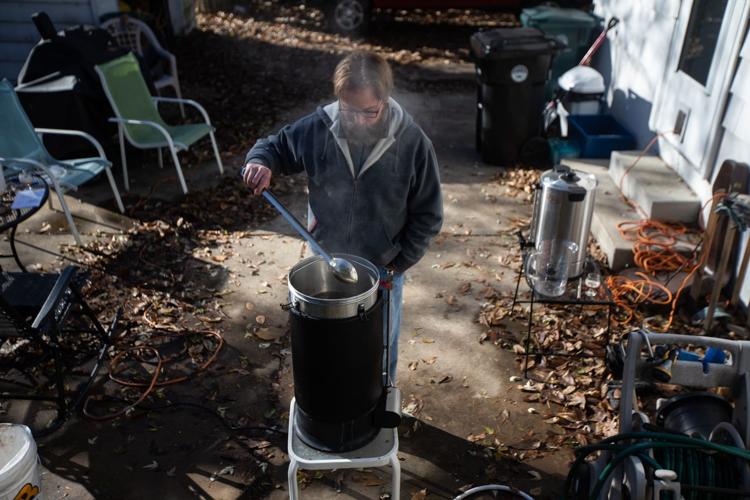 SLU brewing science class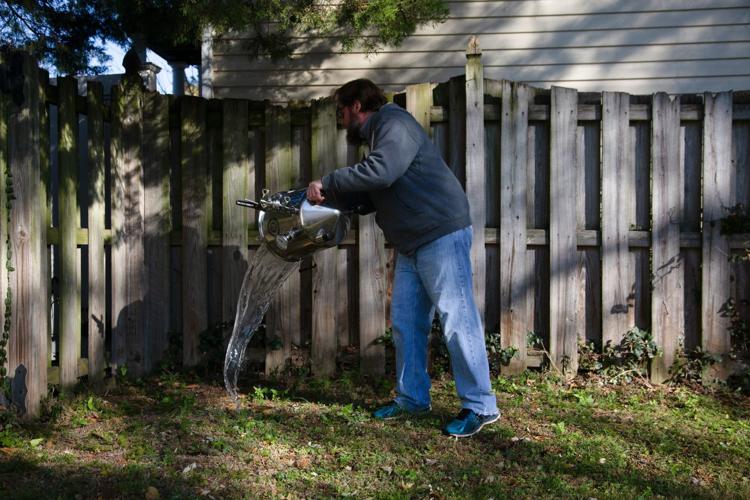 SLU brewing science class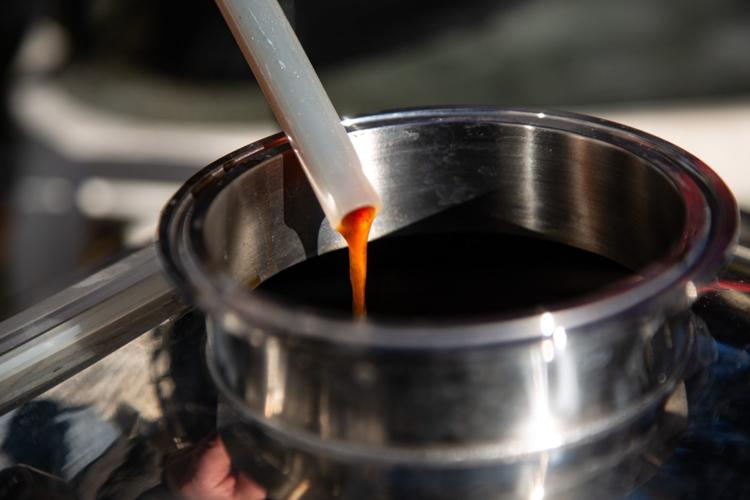 SLU brewing science class