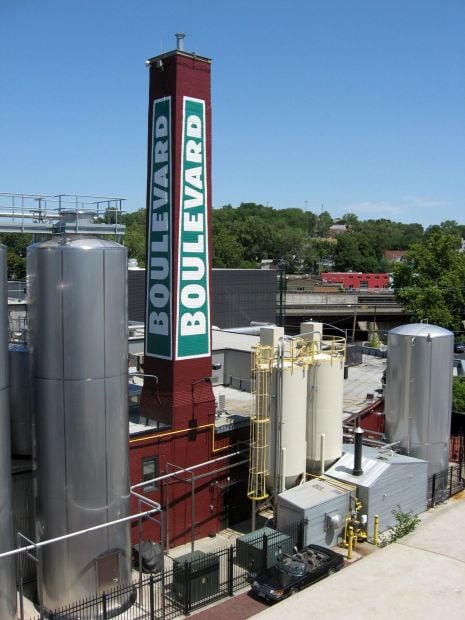 It's happened again. A Belgian company is taking over a Missouri brewery.
Belgium-based brewer Duvel Moortgat is buying a majority stake in Kansas City craft brewer Boulevard Brewing Co., Missouri's second largest brewery.
Terms of the deal were not disclosed, but industry publication Beer Business Daily estimated the sale price exceeds $100 million.
Founded in 1989, Boulevard has grown its production to about 180,000 beer barrels annually, making it the second largest brewery in Missouri, trailing only St. Louis-based Anheuser-Busch, the North American headquarters for Belgium-based A-B InBev. InBev acquired A-B in 2008 for $52 billion.
Boulevard also is one of the largest craft brewers in the United States, ranking 12th, according to the Brewers Association, an industry trade group. Boulevard's sales grew about 13 percent over the past six months alone.
John McDonald, Boulevard's founder and owner, told the Post-Dispatch in a phone interview Thursday that he approached Duvel earlier this year as part of a succession plan for the company.
"I just turned 60 and was looking for an exit strategy," McDonald said.
However, he will keep a minority stake in Boulevard and will have a seat on Duvel's board of directors.
In his new role at the Kansas City-based brewer, he said, "I will be a stockholder and very much involved."
McDonald became familiar with Duvel and its operations after visiting the Belgian brewery several times in his career.
Since 2007, its U.S. business, Duvel Moortgat USA, has imported Belgian beers, including Duvel Golden. Duvel acquired craft brewery Ommegang in Cooperstown, N.Y., in 2003.
"I just really liked these guys," McDonald said of Duvel. "The world is becoming very global in many ways but they have a local plan. They very much want to keep the brewery in Kansas City intact and grow it."
Boulevard has 125 employees, and no jobs will be lost as part of the acquisition, McDonald said.
"I really believe Boulevard will actually be adding people because of the acceleration of investment we'll be able to do because of the merger," he said.
Craft brewers' volume continues to grow, making up 6.5 percent of the total U.S. beer market in 2012, up from 5.7 percent in 2011.
Dan Kopman, co-founder of St. Louis' largest craft brewer, St. Louis Brewery, maker of Schlafly beer, said Boulevard's sale reflects the strength of the industry.
"This is part of the ongoing development of the industry," Kopman said. "When we all started these breweries, nobody thought about our exit strategy. We were just in love with beer."
In early 2012, Schlafly's owners, Kopman and Tom Schlafly, announced a succession plan to sell a majority stake in the company to local investors. When the Boulevard sale closes in the coming months, Schlafly, which produces about 50,000 barrels annually, will become the largest Missouri-owned brewer.
Boulevard's introduction in the St. Louis market has a Schlafly connection. In January 1992, just a few weeks after the Schlafly Tap Room opened in St. Louis, the startup ran out of beer, Kopman recalled. He called McDonald in Kansas City, who immediately agreed to transport beer across the state to St. Louis for the first time. "We've been friends ever since," Kopman said.
Daily updates on the latest news in the St. Louis business community.