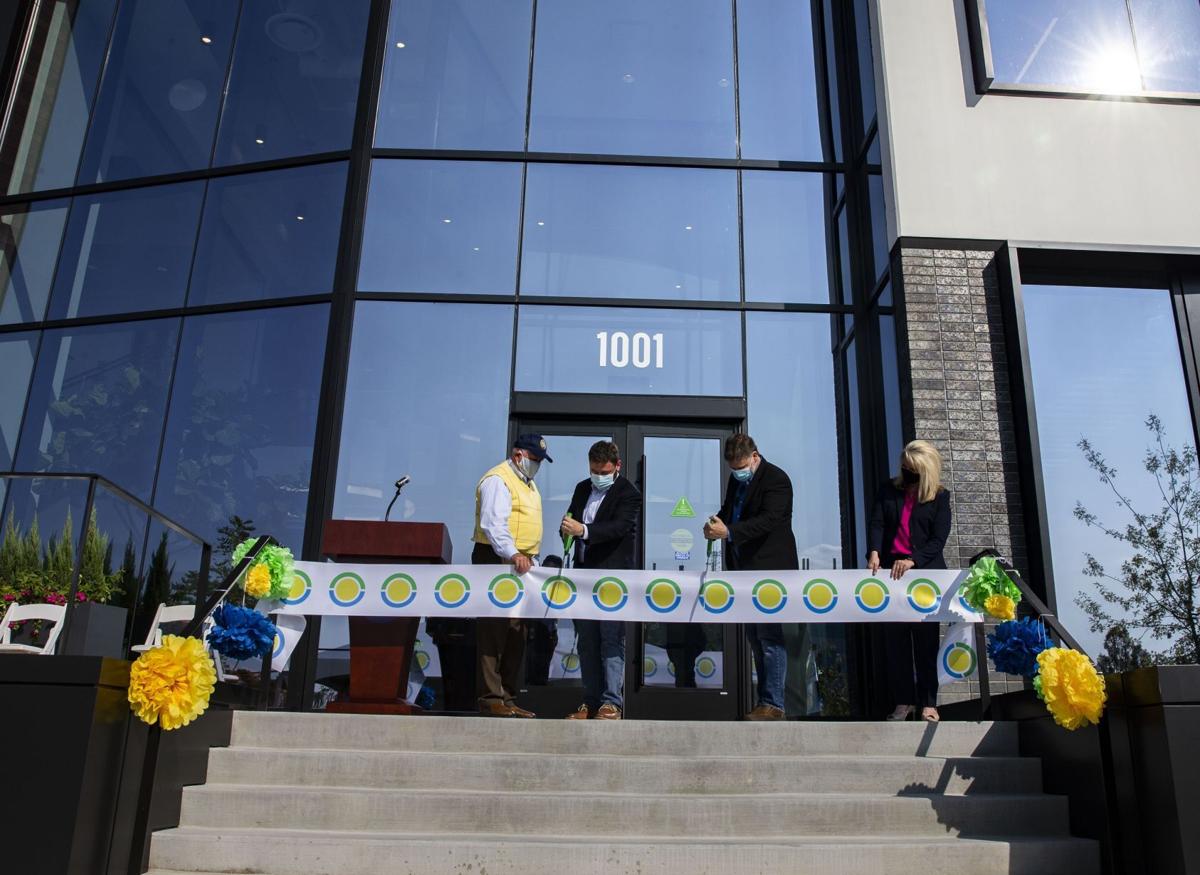 CREVE COEUR — Biotech firm Benson Hill on Monday announced plans to go public in a deal that values the company at about $1.35 billion and breaks ground for the region's burgeoning agriculture-technology industry.
The move positions Benson Hill, one of the darlings of the St. Louis ag-tech scene, for rapid growth in what CEO Matt Crisp called the recent "explosion" of plant-based, sustainably marketed foods.
"The decision to move into the public markets today supplies a tremendous amount of capital for us to help fund that," Crisp said.
And it marks a key moment in St. Louis industry. The region is home to some agriculture giants, including German multinational Bayer AG, ingredient producer Bunge, and animal feed maker Novus. Business and civic leaders here have also worked, since the founding of the Donald Danforth Plant Science Center almost 25 years ago, to develop home-grown ag-tech companies. Benson Hill, if successful, would be the first such company to go public.
Local industry leaders on Monday lauded the move as path-paving for other small companies here, who often face years of research and development and significant regulatory hurdles before they can capitalize on their work.
"Benson Hill stands out as a company that has moved through that labyrinth of challenges for an early stage startup … and has only great things ahead of it," said Donn Rubin, president and CEO of nonprofit BioSTL, an early Benson Hill investor.
"This is an extraordinary level of activity for a Midwest market," said Jason Hall, CEO of business booster Greater St. Louis Inc.
"First of all, I don't agree with your premise that the administration is dismissive of climate change," said Perdue.
Benson Hill works with artificial intelligence and data science to boost food nutrients and crop sustainability. It was founded in 2012, and for the first few years was situated in both St. Louis and North Carolina.
As the company began to grow and win early funding, Crisp said it became increasingly clear that St. Louis had the infrastructure it needed, a wealth of plant science experts, and crucially, early investment capital. And with the vast majority of the company's employees in St. Louis, Benson Hill halted North Carolina operations.
"As we grew, we were able to attract venture financing and stakeholders from the West Coast and the East Coast," said Crisp, the CEO. "But we received a tremendous amount of support locally."
Today Benson Hill has about 330 employees, 200 of them in the St. Louis area, part of an ag-tech community here of over 15,000 workers.
The deal will support Benson Hill's growth in the plant-based meat segment, which is expected to be worth $140 billion by 2029, the company said.
Crisp said he wants Benson Hill to commercialize within the next few years multiple proprietary products in the plant-based protein, animal feed and oil categories. This year Crisp said Benson Hill is planting its ultra high-protein soy product for the first time, and expects to begin seeing revenue from it in 2022.
The deal announced Monday aims to combine Benson Hill with the special-purpose acquisition company Star Peak Corp II. SPACs are shell companies that raise funds through an initial public offering and then take a private company public through a merger. Star Peak, based in Evanston, Illinois, is backed by alternative asset manager Magnetar Capital.
The deal will provide gross proceeds of about $625 million and includes about $225 million from such giant investment funds and venture capital firms as BlackRock, Van Eck Associates, Hedosophia and Lazard Asset Management.
The deal is expected to close by the end of September, pending approval from both companies' shareholders.
David Nicklaus of the Post-Dispatch and the Reuters wire service contributed to this report.