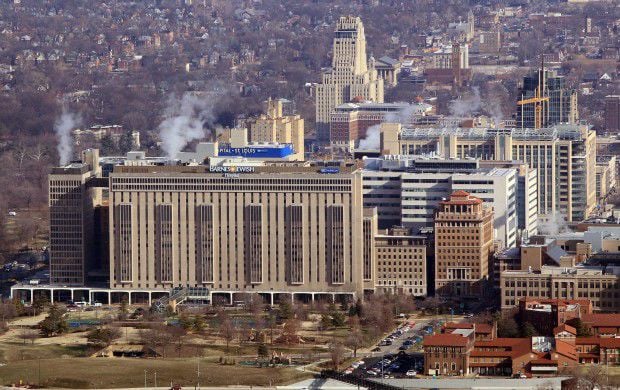 ST. LOUIS — BJC HealthCare, the area's largest employer, announced plans Wednesday to increase its minimum hourly pay to $15 per hour.
The new rate is a nearly 50% increase from the organization's current minimum rate of $10.10 per hour.
The nonprofit health care organization will raise pay over the course of two years, first increasing its minimum wage to $12.65 per hour on Oct. 27. It will then increase to $14 in fall 2020, and hit $15 in fall 2021.
More than 3,500 current employees will receive the initial increase, largely affecting those who work in maintenance and patient transport, a spokeswoman said Wednesday.
BJC HealthCare has 15 hospitals total, and 11 of them are located in the St. Louis region. The vast majority of the organization's roughly 31,000 employees are located in the area, with others across Missouri in Sullivan, Farmington and Columbia.
Rich Liekweg, BJC president and CEO, said the move is intended to attract and retain talented employees.
Minimum wage has been a contentious issue in Missouri, igniting several legal and legislative battles in recent years.
Back in 2015, St. Louis' Board of Aldermen passed a measure that would have eventually raised the city's minimum wage to $11 an hour. But business groups sued to block the hike, tying it up in court for two years.
The city eventually won, and for a few months in 2017 St. Louis had a higher minimum wage than the rest of the state. However, the state Legislature then passed a law preventing municipalities from raising the minimum wage above the state's.
In November, Missouri voters approved a statewide minimum wage increase, to $8.60 per hour from $7.85, via a ballot proposition. It will land the state minimum wage at $12 per hour by 2023.
In the spring, state senators unsuccessfully tried to establish a lower minimum wage for workers under the age of 18 and freeze the minimum wage for workers who receive tips.
Wednesday's announcement from BJC HealthCare comes a few months after Washington University announced that it would raise its minimum wage for campus staff to $15 by 2021, following in the footsteps of other schools like Duke University and the University of Virginia. The pay hike would affect 1,200 regular and contract workers, but did not include working graduate students.