After more than a decade as Scottrade Center, the home of the St. Louis Blues is getting a new name: Enterprise Center.
The name will transition over the summer, the Blues said Monday, as a temporary banner with the new name was placed on the side of the building. By the afternoon, workers were already taking down the individual letters from a large Scottrade Center sign on building's exterior.
The building hosts about 100 events a year, the team said, bringing more than a million guests to downtown St. Louis annually.
The Blues have been looking for a buyer for the arena's naming rights since at least October. Clayton-based rental car company Enterprise Holdings, which operates Enterprise Rent-a-Car, Alamo Rent a Car and National Car Rental, signed a 15-year agreement for the naming rights, with an additional five-year option.
Financial terms of the deal were not disclosed. The value of naming rights deals for arenas that include NHL franchises can range between $3 million and $10 million per year.
"St. Louis means a lot to our company — it's where my family founded our business and where many of our employees and customers live and work," said Jo Ann Taylor Kindle, president of the Enterprise Holdings Foundation. "We're excited to take our partnership with the Blues to this new level, and we look forward to the many memories to be made at Enterprise Center."
Taylor Kindle and Andy Taylor, Enterprise Holdings' executive chairman, are both part of the ownership group that bought the Blues in 2012. Since then, the Blues' franchise value has more than tripled from approximately $130 million to $450 million today, according to valuation estimates from Forbes.
Enterprise Holdings has been a marketing partner with the NHL, advertising mostly the Enterprise Rent-A-Car brand, since 2009. Under that agreement, the company sponsors television and Internet coverage, camera-visible signage during games, on-site displays at select events, and a mix of other marketing rights.
St. Louisans have their names for things, and dislike it when those names officially change.
Pat Farrell, Enterprise's senior vice president and chief marketing and communications officer, said NHL fans are three times more likely to rent from Enterprise three or more times a year compared to the non-hockey fan customer.
"These types of naming rights deals are all about exposure of your product to a loyal fan base," Farrell said. "For us, we negotiated the deal based on the levels of media exposure this type of sponsorship would get. This isn't just a local buy. This will be a name that will be seen in the other ... cities with NHL teams."
Farrell said Enterprise Holdings and the NHL are now in negotiations to renew their league-wide contract with a deal expected to be in place by the start of the upcoming season.
Scottrade's deal for the local marquee sponsorship was to run through 2021. But in September, Omaha, Neb.-based TD Ameritrade closed on its $4 billion acquisition of Town and Country-based Scottrade Financial Services, and the company's executives said they had no intention of retaining the rights. Blues President and CEO Chris Zimmerman said the Blues and TD Ameritrade mutually agreed to dissolve that contract.
TD Ameritrade will remain a Blues sponsor in an undisclosed capacity, Zimmerman said.
A triple OT Braggin' Rights Classic? A Monday night miracle? Remember when the Old Barn was called the Checkerdome? Take a trip down memory lane. 
Scottrade had held the naming rights since 2006, when it took over from Savvis Communications. Savvis paid $5.5 million to get out of a $72 million, 20-year naming rights deal it signed in 2000 as then Savvis CEO Rob McCormick said it was no longer the best use of the company's marketing dollars.
Scottrade Center recently underwent renovations that totaled more than $30 million. Improvements included a new scoreboard, facility upgrades and other infrastructure improvements. A second phase of improvements, which will include new fan experience areas and new dining options among other upgrades, is now underway. A bulk of the work for phase two will occur between mid-June and the beginning of the NHL season in September.
It took less than 15 seconds and 250 well-timed explosions on Feb. 27, 1999, for the Arena to fold toward the earth in a domino-like motion.
Of the naming rights deal, Blues Chairman Tom Stillman said he was excited to see two long-standing St. Louis institutions extend their partnership.
"The Blues and Enterprise were born in St. Louis and have enjoyed more than a half-century of success in this community," he said in a statement. "Jo Ann Taylor Kindle and Andy Taylor have been key members of our all-local ownership group since 2012, and this new agreement is yet another example of the Taylor family's commitment to the Blues and to the entire St. Louis community. We are excited that the home of the Blues, and the site of so many high-profile sports and entertainment events, will soon be Enterprise Center."
Farrell said the company decided to use its Enterprise Rent-A-Car brand for the Blues arena deal because of the demographics associated with hockey.
"National is more of a brand for business travelers that are flying all the time. At the time, we were contemplating a NFL deal for that brand," he said. "Enterprise is more broad and is used for all kinds of travel — vacations, business or even replacement cars."
Scottrade Center becomes the Enterprise Center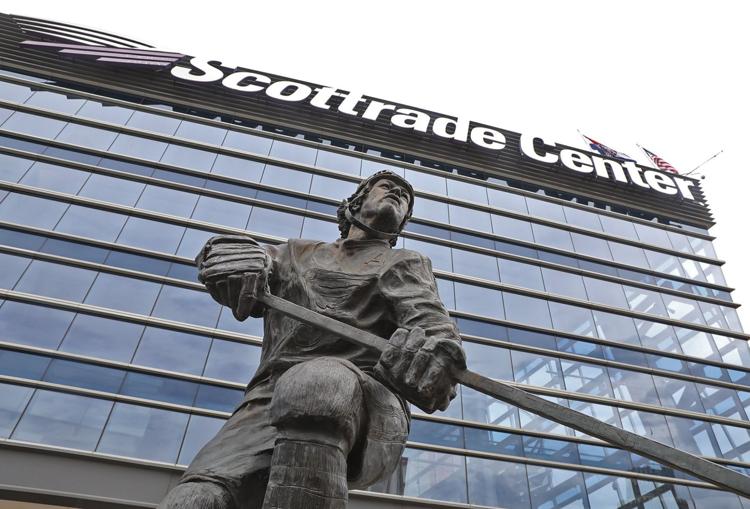 Scottrade Center becomes the Enterprise Center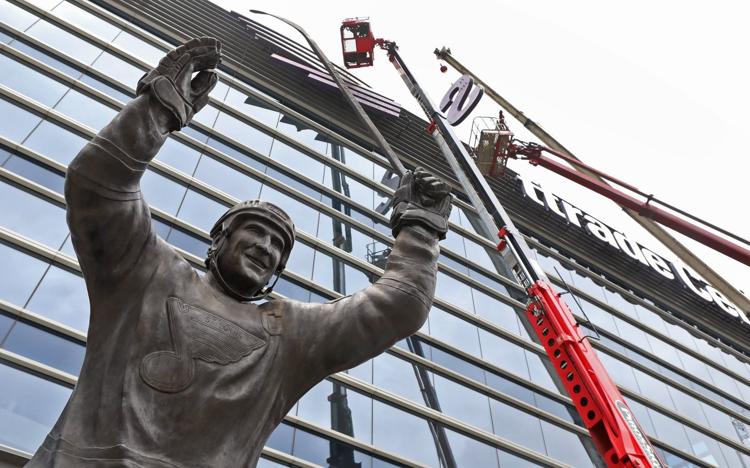 Scottrade Center becomes the Enterprise Center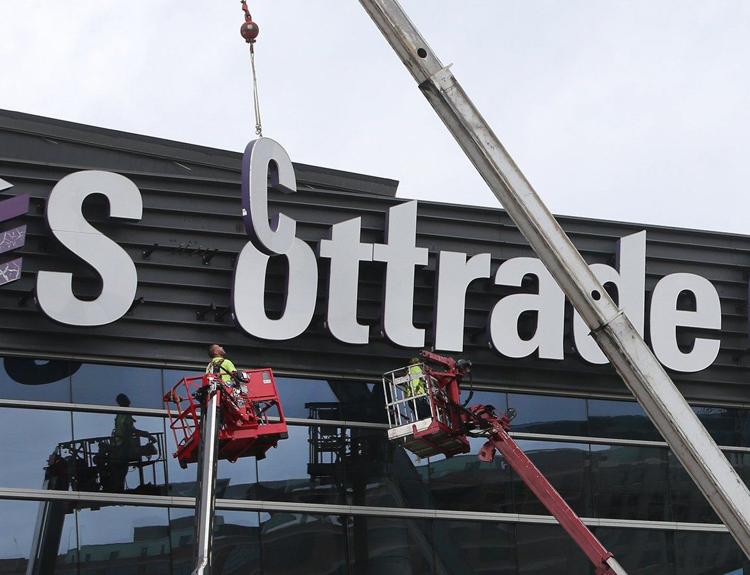 Scottrade Center becomes the Enterprise Center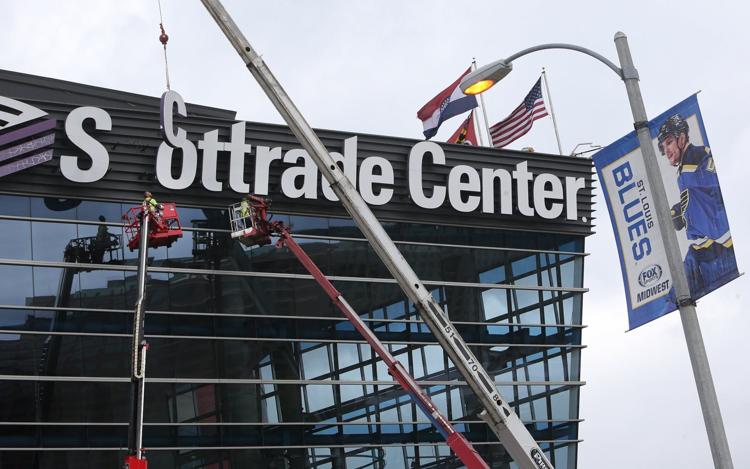 Scottrade Center becomes the Enterprise Center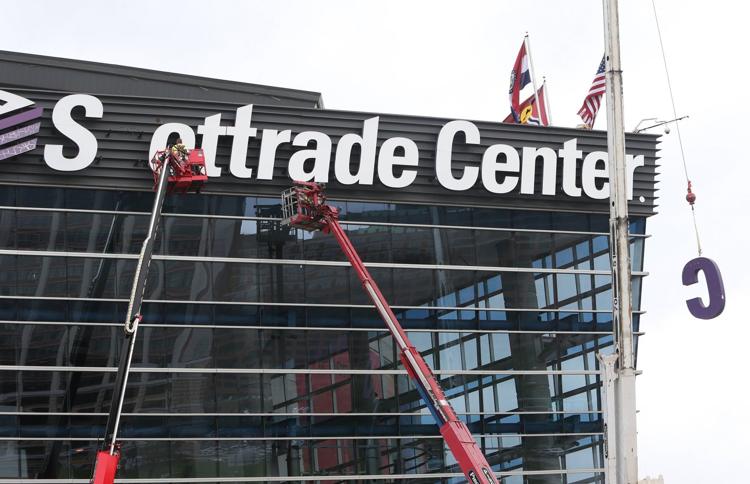 Scottrade Center becomes the Enterprise Center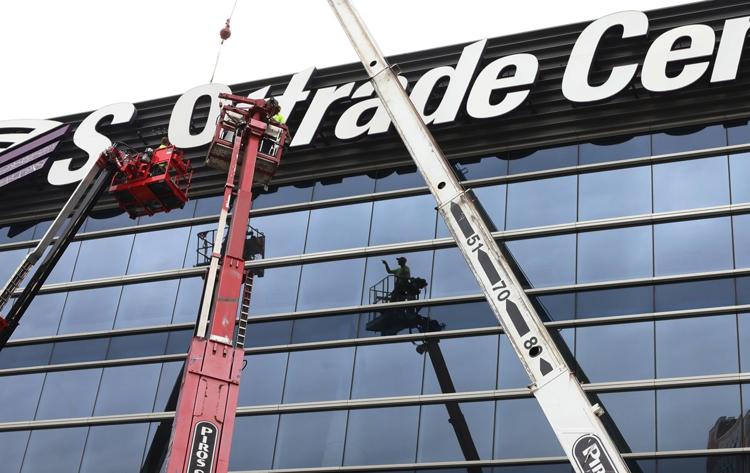 Scottrade Center becomes the Enterprise Center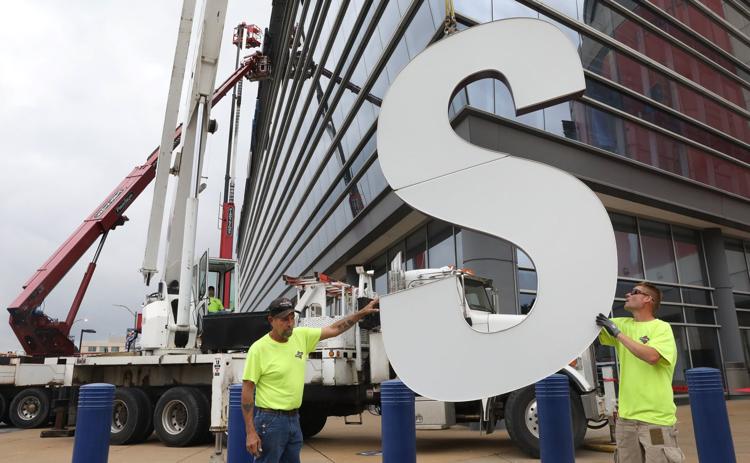 Enterprise Center renderings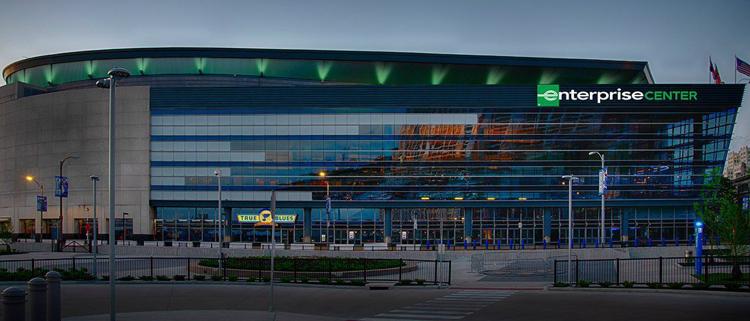 Enterprise Center renderings
Enterprise Center renderings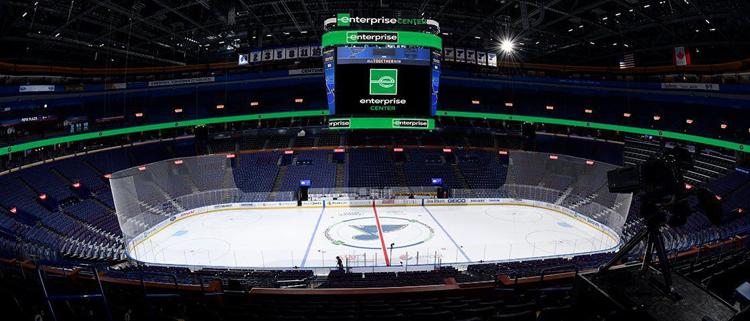 Enterprise Center renderings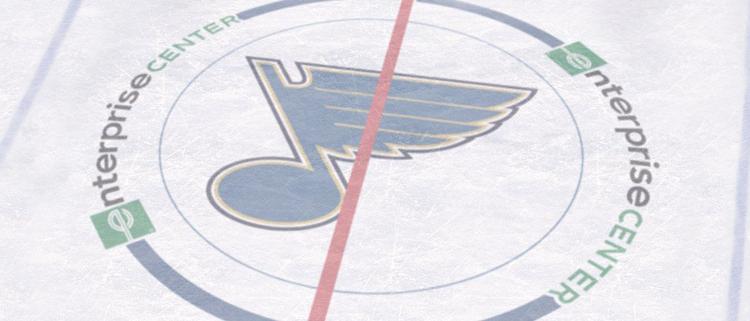 Scottrade Center becomes the Enterprise Center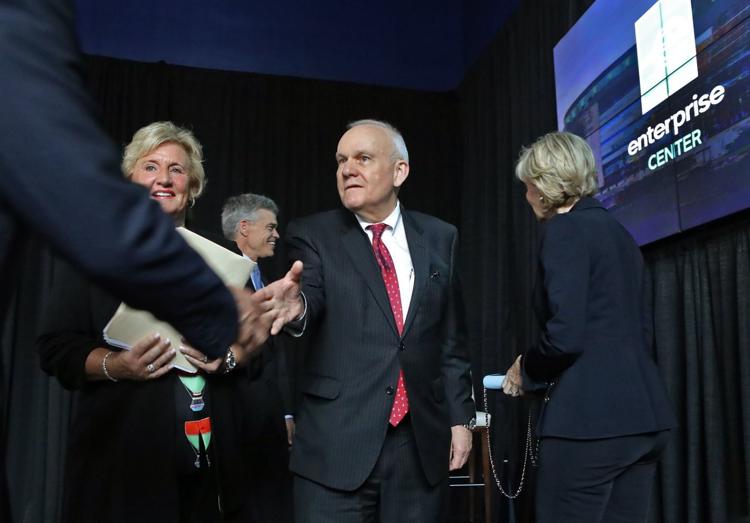 Scottrade Center becomes the Enterprise Center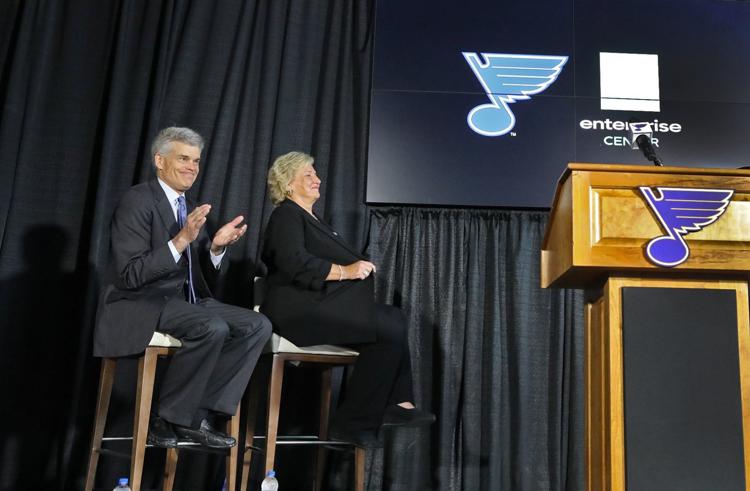 Scottrade Center becomes the Enterprise Center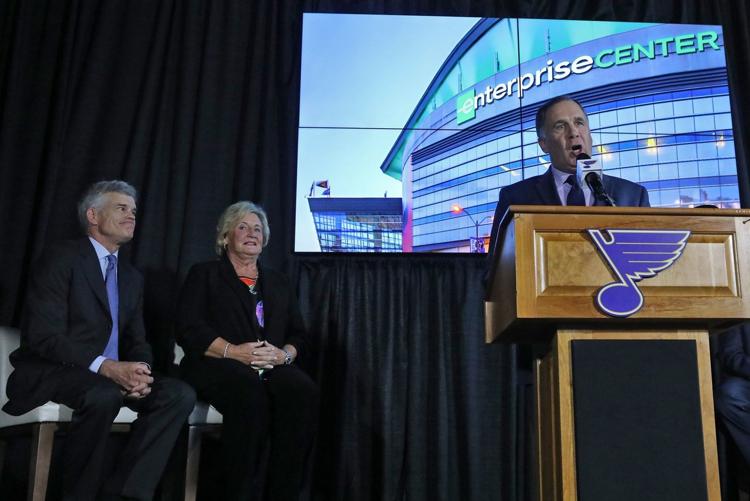 Scottrade Center becomes the Enterprise Center