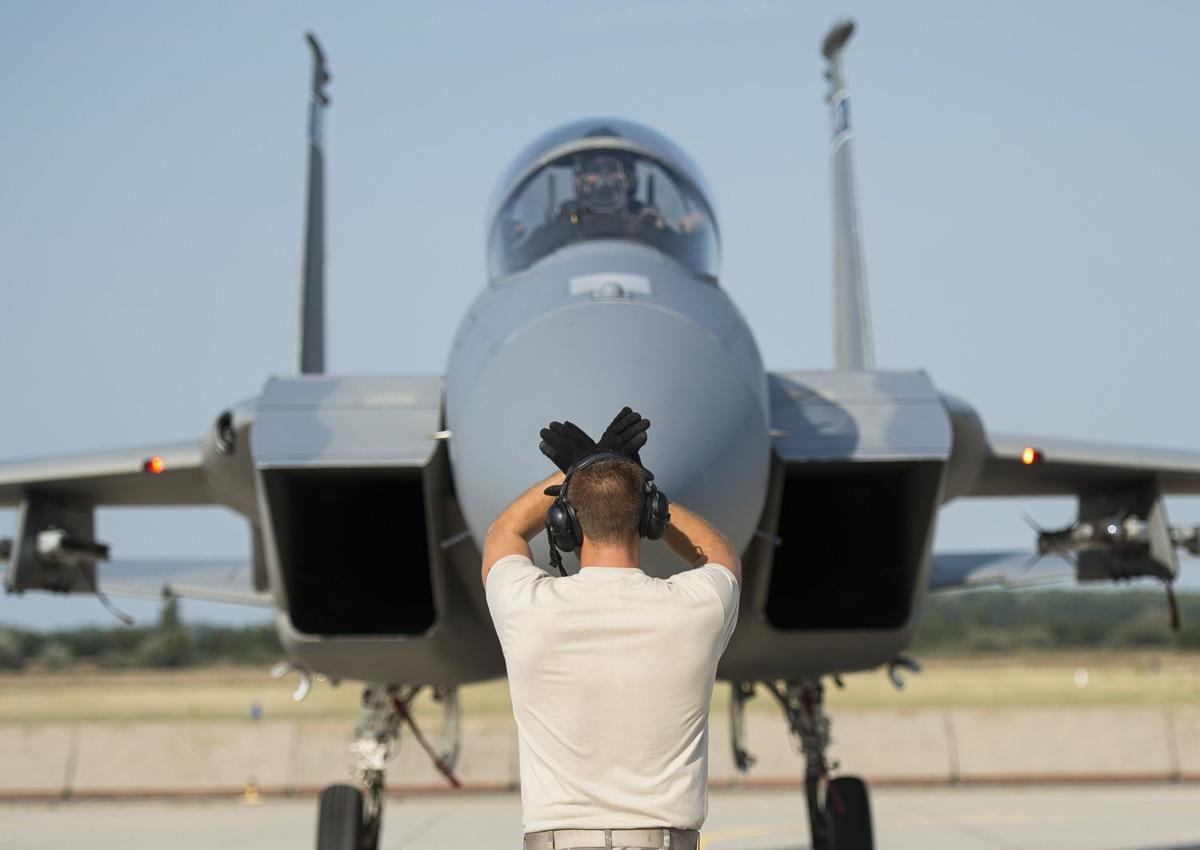 WASHINGTON • Boeing Co. has been awarded a $6.2 billion contract for 36 F-15 aircraft for Qatar's air force, the Pentagon said in a statement on Friday.
The aircraft, which will be manufactured by Boeing in north St. Louis County, are expected to be delivered to Qatar by the end of 2022.
"This contract provides for the foreign military sales requirement to procure 36 new F-15QA aircraft for the Qatar Emiri Air Force," the Pentagon said in a statement.
The contract's announcement is likely to be welcomed by the Qatari government and comes amid an ongoing diplomatic row between Qatar and a number of its Gulf neighbors, including Saudi Arabia, Bahrain and the United Arab Emirates.
While the F-15, an aircraft originally developed by McDonnell Douglas, is assembled in St. Louis County by Boeing, a network of suppliers mean the job impact of a Qatar deal will be widespread.
In June, Qatar's Defense Ministry said the deal would create 60,000 jobs in 42 U.S. states while reducing the burden on U.S. forces.
Qatar is an important base for the U.S. military carrying out operations against Islamic State militants and other groups in Iraq, Syria, Afghanistan and beyond.
Al Udeid Air Base is home to more than 11,000 U.S. and coalition troops.
Includes reporting by Reuters, CNN and the Post-Dispatch.
Daily updates on the latest news in the St. Louis business community.