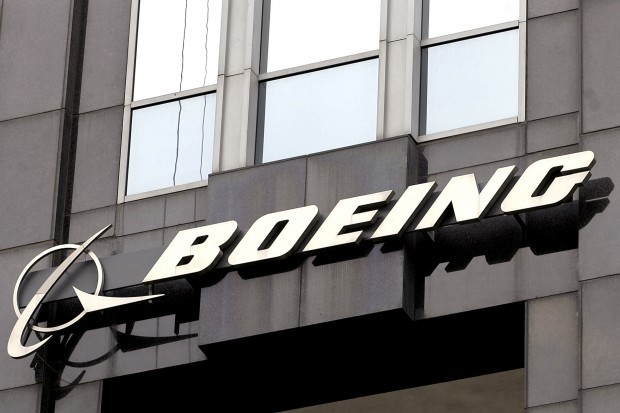 Boeing Co.'s decision to open an information technology hub here is the latest in a string of big wins for the St. Louis region's growing tech industry.
The aerospace giant Monday confirmed plans, first reported in Saturday's Seattle Times, to shift roughly 600 tech jobs here over the next three years through a mix of relocation and new hiring. It comes on the heels of moves by companies ranging from department store operator Hudson's Bay Co. to pharmacy benefit manager Express Scripts to beef up technology operations here.
And all these moves, said Steve Johnson, executive vice president for economic development at the St. Louis Regional Chamber, are starting to deepen St. Louis' reputation as a tech town.
"I wouldn't say we'll never see manufacturing again," he said. "But I do think you're witnessing the continuing evolution of St. Louis' economy."
For Boeing, the shift is a marriage of the manufacturing it already performs here with more focus on technology. The company is launching a broad plan to realign its 7,900-person internal IT unit — which handles everything from fixing laptops to designing complex aircraft software — to better meet technology needs across its map of facilities stretching from coast to coast.
"We're trying to support increased demand without dramatically increasing cost," said spokesman Andrew Favreau. "A big portion of that is bringing people who work on similar tools and technology together in one place, to help them share knowledge and provide the most efficient support possible."
Boeing first discussed plans to restructure its technology unit in March, though it was unclear then how many jobs would be affected, or where. It briefed workers on its plans Monday, said Favreau, though the move is still in the planning stages.
He said it is likely that roughly 600 jobs each would be moved to Boeing's massive north St. Louis County campus, headquarters of the company's defense unit, and to North Charleston, S.C., where it has ramped up production of its 787 Dreamliner. As many as 1,500 jobs could be eliminated in the Seattle area, the Seattle Times reported.
The company has gradually been shifting manufacturing work on commercial aircraft out of Washington state to cheaper, nonunion, locales like South Carolina. So far, its operations in St. Louis, where its defense unit employs nearly 15,000 people, have been largely unaffected.
But moves like this are a sign that the region's skilled workforce and relatively low costs make it an attractive place for Boeing to shift resources, said Denny Coleman, president of the St. Louis County Economic Council.
"These are the kind of jobs that are attracted by the talent pool, but also by a high quality of life, lower cost of living and amenities," he said. "It's a very significant trend."
Thanks to its legacy as a big corporate town, St. Louis long has had a strong pool of IT talent, Johnson said. And despite big cutbacks of IT staff at companies like Macy's and Anheuser-Busch in the recession, many workers stayed here. They've since been hired by companies that continued growing, and that growth has attracted more companies that need IT workers, everyone from Unisys Corp. to Wells Fargo Advisors. It has also sparked a growing list of tech-focused startups.
"You've had all these companies with huge IT shops here," Johnson said. "That begins to start replicating itself, and it makes the market here very strong."
That has actually begun to push up wages for IT workers, Johnson said, even as lower costs is one of the factors that makes St. Louis attractive. In Seattle, though, Boeing is competing for talent with even higher-paying companies such as Microsoft and Amazon.
It's unclear what sort of subsidies the company might receive for the move, though it will likely qualify for both state and local tax breaks. A spokesman for the Missouri Department of Economic Development said he "could not comment on pending projects." Coleman said that county officials had not yet discussed incentives with Boeing.