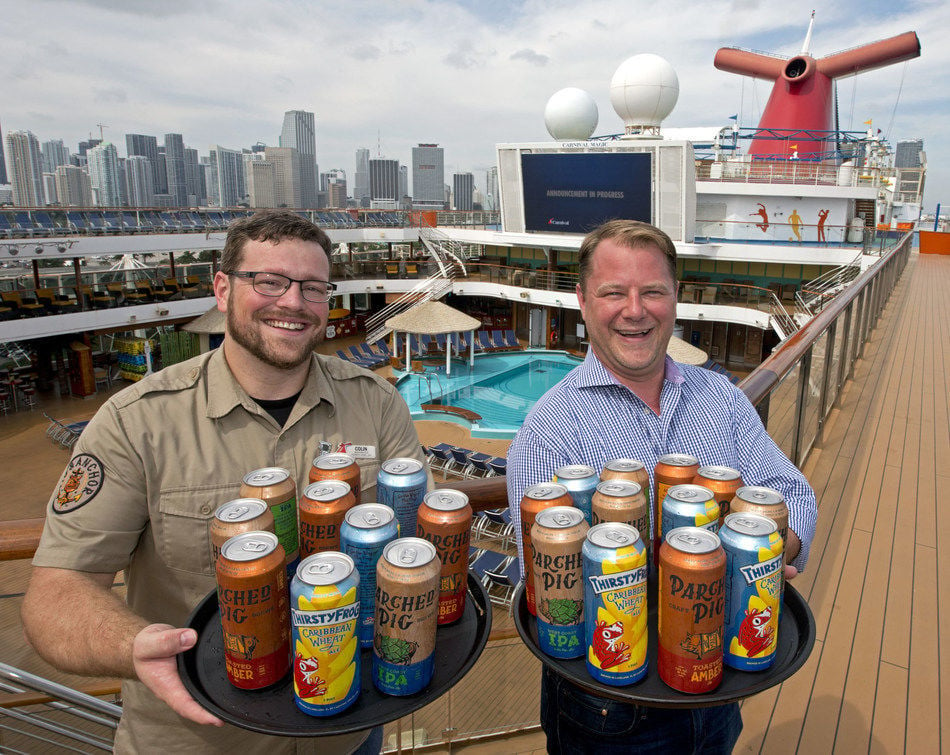 Brew Hub, a beer maker founded in the St. Louis region, is partnering with Carnival Cruise Line to brew a line of private label beers served on the company's 26 ships and private destinations. 
The three beers created by Carnival — ThirstyFrog Caribbean Wheat, ParchedPig West Coast IPA and ParchedPig Toasted Amber Ale — will be made at Brew Hub's Lakeland brewery in Lakeland, Fla. Carnival Corp. is based in Miami and led by CEO Arnold Donald, a former executive at Monsanto in St. Louis. 
Brew Hub, founded in 2012 by a group that includes former Anheuser-Busch InBev executives, is led by CEO Tim Schoen. In addition to its Lakeland brewery, in 2018 the company opened the Brew Hub Taproom at the Highlands at Forest Park mixed-use development in St. Louis near Hampton Avenue and Interstate 64. 
"To be the first cruise line to ever scale up its beverage operations by canning and kegging their own beer is unprecedented," Edward Allen, Carnival's vice president of beverage operations, said in a statement Monday announcing the partnership. "My hope is that our guests will take a four-pack home with them to share with family and friends as a refreshing and memorable reminder of their cruise."