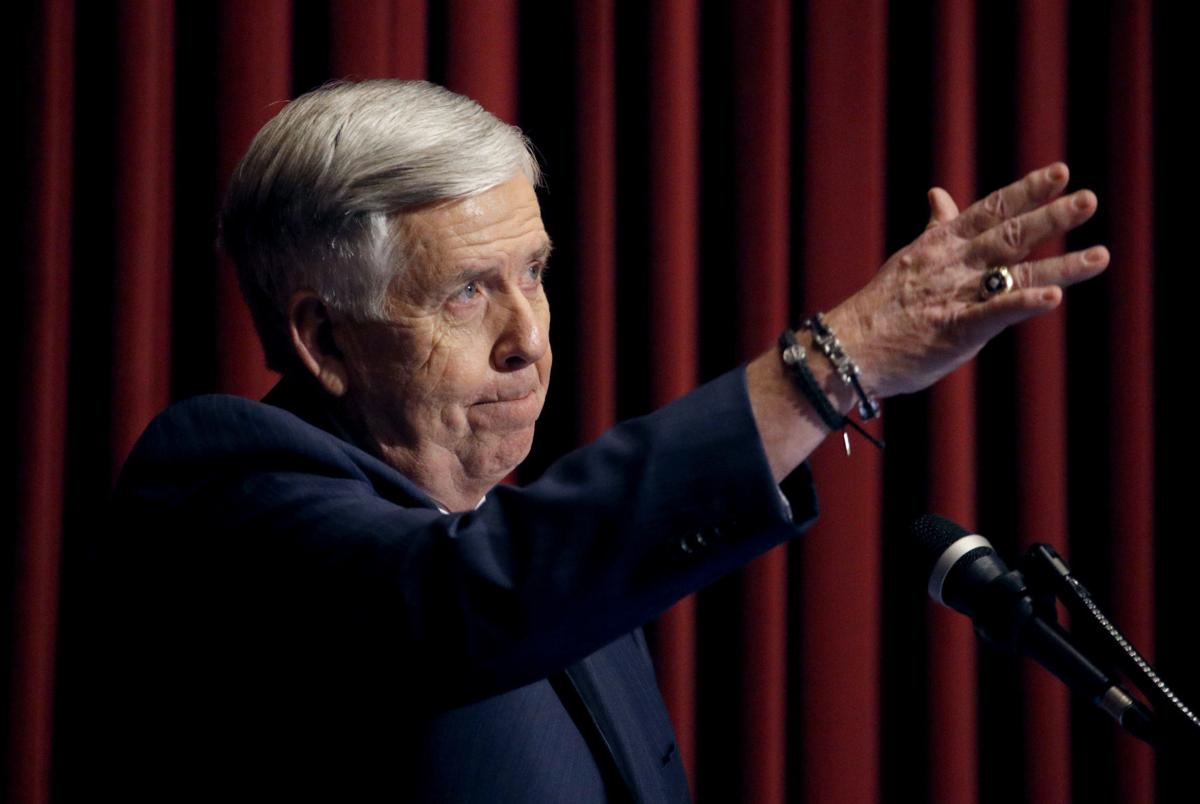 JEFFERSON CITY • The chairman of the Missouri House Budget Committee broke Wednesday with Gov. Mike Parson's administration by saying he would not support the governor's plan to bond millions of dollars for bridge improvements.
House Budget Chairman Cody Smith, R-Carthage, said that instead of borrowing $350 million to fund repairs for more than 200 bridges across the state, he would recommend the state put $100 million toward road and bridge repairs next fiscal year.
"Our state transportation department already has a heavy debt load and has paid more than $700 million in debt payments in just the last two years. The solution to fix our roads isn't to go further into debt, but instead to invest wisely and responsibly in our transportation network with the funds we have available," Smith said in a statement.
Parson's plan would allow for the sale of bonds to pay for four years of projects at a cost of about $29.9 million annually for 15 years. The bonds would have an interest rate of 3.25 percent, meaning taxpayers would be on the hook for $100 million in interest payments.
Smith said he wanted the state to put $100 million in general revenue toward infrastructure projects for the next four years. He said that using general revenue instead of issuing bonds would help the state avoid additional debt service.
"During the State of the State, the Governor shared his vision and top budget priorities that focus on workforce development and infrastructure," Parson's spokesman, Steele Shippy, said in a statement. "The House budget proposal maintains a number of the Governor's priorities, which is very promising, but they have also proposed a different route to our shared priority of infrastructure," he said.
"With plenty of time left in this year's session, we are confident a final agreement is possible." "The Governor will continue discussions with both the House and Senate to reach an end result that moves Missouri forward."
Smith's move came as the House Budget Committee was considering on Wednesday the latest draft of the state's $30 billion spending plan for fiscal year 2020, which begins on July 1.
The budget panel will vote next week on amendments to the revised plan before budget legislation moves to the full House for consideration at the end of the month, Smith said.
When the House approves the spending blueprint, it will move to the Senate for consideration.