ST. LOUIS — The mural showing Clydesdales pulling an old beer wagon that has towered over Interstate 55 for decades is coming down.
And then it is going back up again. Or rather, a spiffy new version of the sign is replacing it. The new mural resembles the old one, only with sharp, bright colors refreshing hues that have faded over time.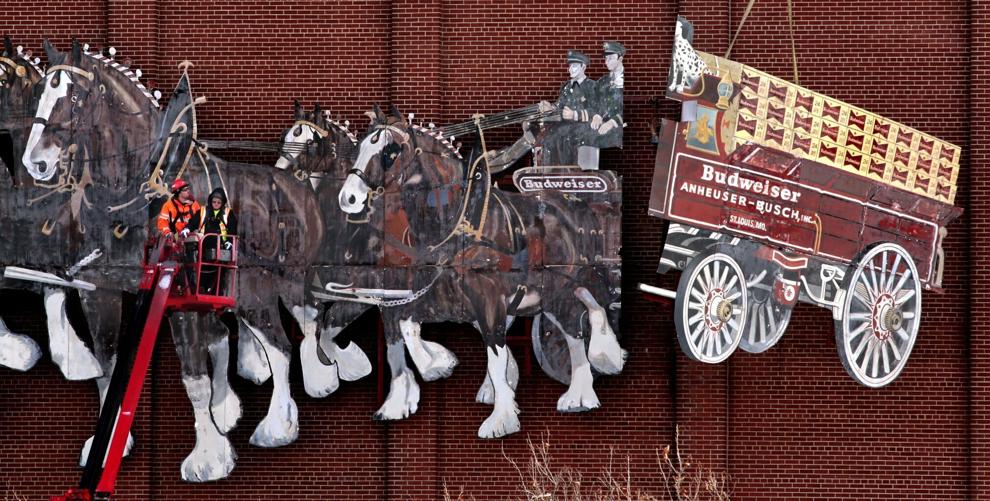 The sign has graced the west face of the Anheuser-Busch brewery since 1968. It shows eight high-stepping Clydesdale horses pulling a red beer wagon piled high with wooden crates of beer. The sign is 90 feet long and 40 feet high at its tallest. When it was first installed, the brewery cheekily said the lead horse "is 120 hands high."
Workers began dismantling the old sign on Monday. The new one should be up by the end of the week, if the weather cooperates.
St. Louis artist Phil Jarvis created the new mural. The sign is being installed in celebration of the Budweiser Clydesdales' 90th anniversary.