Can the Energizer Bunny keep going when the battery market isn't growing?
That's the challenge facing Town and Country-based Energizer Holdings Inc., one of the world's largest makers of batteries and portable lights, after separating itself last year from the growing personal care business that included razors, shaving creams and feminine care products.
Energizer's battery and lighting products sales have fallen 26 percent since fiscal 2011, and they're expected to fall another 4 percent in fiscal year ending Sept. 30, according to analysts polled by Thomson Reuters I/B/E/S.
The company trimmed its workforce by more than 10 percent beginning in 2012 as part of a restructuring. The push to reduce costs led to the closing of several manufacturing facilities, including a battery plant in Maryville, Mo., in 2013. The company now has about 5,000 employees worldwide.
To shore up sales, the company is focusing on new products and a fresh marketing campaign that will highlight the iconic pink bunny.
"The volume is flat in these categories, so we're looking at: How do we give consumers more?" said Michelle Atkinson, chief consumer officer at Energizer, adding that the imperative for batteries remains run-time, and brightness for lighting products. "A big piece of our strategy is focusing on innovation."
The steady downturn in the disposable battery market has been a long-term trend as consumers continue to move to electronic devices that are rechargeable.
In fact, the sluggish growth of the battery market spurred Energizer to start making acquisitions outside of the battery business after the company was spun off from Ralston Purina in 2000.
Energizer began a decade-long buying spree when it snapped up Schick razors and other skin care brands in 2003. In 2007, it acquired Playtex, with its portfolio of feminine care products and suntan lotions. The company's last notable acquisition was in 2013, when it bought Johnson & Johnson's Stayfree, Carefree and o.b. brands.
But the quest to diversify beyond batteries and lighting products ended last year. With shareholders worried about growth, Energizer's battery division was spun off from its personal care products business, creating two separate publicly traded companies.
"The biggest strength Energizer has is focus," said Bill Chappell, an analyst and managing director at SunTrust Robinson Humphrey in Atlanta, which has a buy rating on Energizer's stock. "Batteries and lighting products are their bread-and-butter business they've been doing for so long."
Following the July 2015 spinoff, the "new Energizer," as the company touts itself, is in a transitional period. Display cases filled with neatly arranged Schick razors still are mounted near rows of batteries in the lobby of the company's headquarters where 350 corporate employees work. Energizer is renovating its office space, and the razor display will soon be gone — erasing a remnant of its personal care products era.
STAYING INNOVATIVE
Energizer's history is steeped in firsts, such as introducing the first flashlight. The company's history dates to 1896, when inventor W.H. Lawrence developed the world's first consumer battery for home telephones.
This month, Energizer launched Energizer Recharge, rechargeable AA and AAA batteries that use materials recycled from batteries that once powered hybrid electric cards — another industry first.
Other recently launched products include light fixtures that are installed without the need for hard wiring. Energizer also is looking at expanding the use of its batteries in remote controls for window blinds and other household products.
Energizer recently switched ad agencies, hiring San Francisco-based Camp + King to better connect its Energizer and Eveready brands with consumers. Staff from Camp + King and Energizer marketing executives sat around a table at the battery company's headquarters this month to work on a new ad campaign debuting in the fall.
As part of the new campaign, Energizer's mascot, the sunglasses-wearing, drum-beating Energizer Bunny, will be elevated to a more visible role.
"With the new agency, we're looking at how do we think differently about the bunny, which has been the same since 1989," Atkinson said.
The company's plans include developing new advertising content for smartphones, iPads and other electronic devices. While the campaign's details won't be unveiled for a few months, Atkinson said: "It's bigger, better, bunnier across all screens."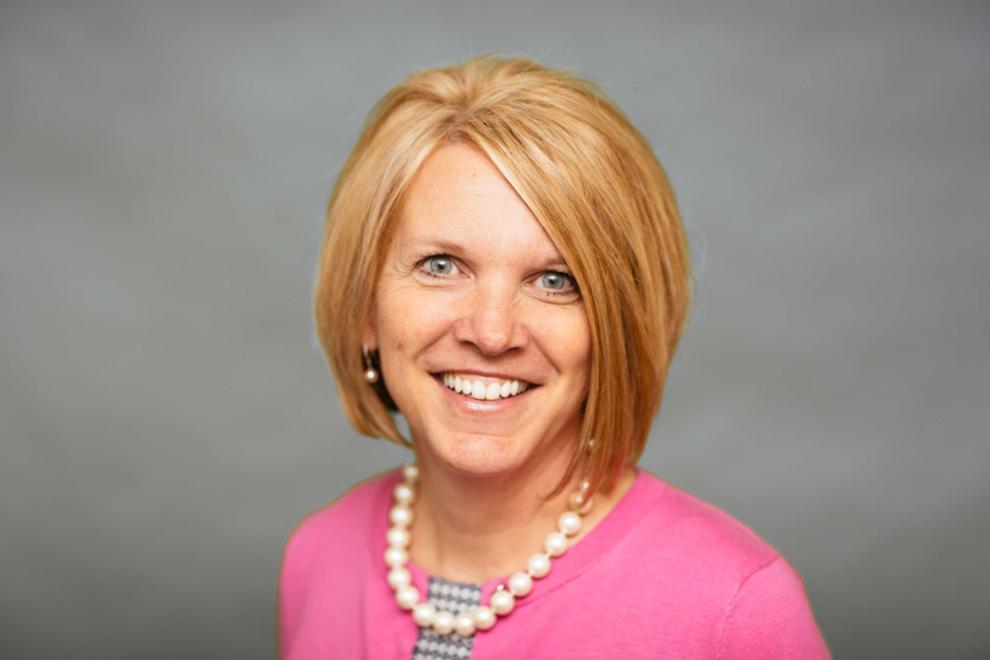 As it plans to raise the bunny's profile, Energizer is pursuing legal action to protect its intellectual property rights with the mascot. Last month, Energizer sued rival Duracell in federal court, alleging Duracell's use of a pink bunny on its packaging in the U.S. is too similar to the Energizer Bunny. That case, filed in St. Louis federal court, remains pending.
Energizer also is focusing on increasing its licensing deals for backup power for mobile devices and other products. A licensing deal Energizer recently signed will put licensed Energizer Bunny Halloween costumes on store shelves this fall.
The drum-beating bunny won't make a reappearance at a popular St. Louis event, the annual hot air balloon race in Forest Park, however. The last time the Energizer Bunny participated in the event was in 2014.
Energizer is moving away from experiential marketing events it previously sponsored, including nighttime running races that coincided with the launch of its 2011 "Now that's positivenergy" ad campaign, Atkinson said.
DURACELL SALE
"They are focused at a time when the market has been more rational than it has been in years," the analyst Chappell said of Energizer.
For years, Energizer and Duracell engaged in pricing wars, and offered larger packages with more batteries without raising prices. The strategy to retain market share cut deeply into margins, however.
Having Berkshire Hathaway as a rival instead of P&G will likely stabilize the market, according to RBC Capital Markets analyst Nik Modi.
"We believe the battery profit pool is poised to improve following Berkshire Hathaway's acquisition of Duracell, as Berkshire is likely to emphasize cash over volume," Modi wrote in a recent research note.
Lisa Brown • 314-340-8127
@lisabrownstl on Twitter