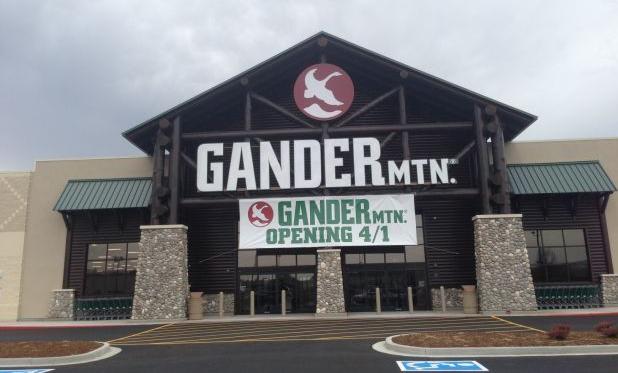 Camping World Holdings Inc. executives on Thursday discussed tentative plans for their newly acquired assets Gander Mountain and Overton's that the company won in a bankruptcy auction. 
Both brands will continue but Gander Mountain will emerge the most diminished from the acquisition, they said. What that means for the three St. Louis area Gander Mountain locations remains unclear, however.
In a conference call to discuss earnings, Camping World Chairman and CEO Marcus Lemonis highlighted what he called a barrage of management mistakes from Gander Mountain that he referred to as "stupid."
The blunt-spoken Lemonis — who stars in "The Profit," a CNBC reality show — said Gander Mountain overspent on inventory and expanded beyond all common sense into markets where they were cannibalizing their own customer base.
Betting big on weapons for the St. Paul, Minn.-based Gander Mountain, which billed itself as "America's Firearm Superstore," wounded the business beyond resurrection, Lemonis said.
Lemonis noted that the gun market isn't stable and as soon as the President Barack Obama administration was succeeded by the current administration, gun sales plummeted.
Gander Mountain filed for bankruptcy in March with assets and liabilities each listed as worth up to $1 billion.
"So, yes, we are the beneficiary of someone else's sloppiness," Lemonis said.
He cited poor real estate transactions, undisciplined inventory, terrible overhead and a basic understanding that "What sells in Michigan, doesn't necessarily sell in Jacksonville, (Fla.)."
The deal obligates Camping World to assume at least 17 of Gander Mountain's store leases. They currently have 160. Its St. Louis area stores are in Chesterfield, Fenton and O'Fallon, Ill.
Camping World has four locations in Missouri, including a store in Wentzville. Other locations are in Columbia, Grain Valley (near Kansas City) and Strafford (near Springfield). And though Overton's, a seller of boats and equipment, seems like the small fish in this acquisition, with only two brick-and-mortar locations, Lemonis said that this is the market that's ripe for expansion that could include many future store-within-a-store models. 
Debra D. Bass • 314-340-8236
Fashion editor
@debrabass on Twitter