RICHMOND HEIGHTS — Kayla Schneider's candles speak to her customers.
"Um …," begins the label on her gardenia candle. "Can I Please Unsubscribe From 2020?"
"Girl," starts the lavender eucalyptus, "You Need To Go Relax."
One recent Sunday at the Boulevard Farmers Market in Richmond Heights, shoppers lifted the lids to sniff while Schneider answered questions about her burgeoning business.
Schneider, 28, didn't expect Little Lemon Candles, her year-old company, to take off like it has. She definitely didn't expect a threefold increase in sales in one year, nor for the business pickup to happen in the spring and summer, typically slow months in the candle trade.
The born-and-bred St. Louisan's business isn't the only one with sales figures on fire. Americans, stuck at home all day, have been burning more candles than normal — relaxing with lavender and eucalyptus, energizing with citrus and pepper scents, warming up with vanilla and apple pie. Sales across the country have boomed, rising 8% in luxury product lines and as much as 40% in store brands, said Kathy LaVanier, CEO of Ohio-based Renegade Candles and president of the National Candle Association.
"People are reaching out to friends they worry about, feel for or miss, and they're looking for a gift that the other person will appreciate," LaVanier said. "A gift that is therapeutic; it shows I care about you, and what you're going through. Candles deliver that whole thought process."
Heather Morgan, 35, recently placed what she described as a big order with Little Lemon. She bought some for herself, and some for holiday gifts.
"I feel like burning candles makes my house feel like a home," Morgan said.
But there can be too much of a good thing. U.S. glass manufacturers were hit hard this summer and fall, as people took to gardening and canning during the pandemic. Add the increased demand from candle-makers — not just any glass can be used for candles — and finding jars felt like a scavenger hunt, LaVanier said.
LaVanier's company is running 24/7, and it's been tough to find enough employees to staff overnight factory shifts, she said. She blames Amazon for hiring the workforce away.
A different St. Louis-area chandler — the industry name for a candle-maker — is feeling the heat, too. Natalie Van Hee, owner of Glow Candle Co., in Webster Groves, said she's aware of supplies in a way she never has been before. She had to wait a month for an order of glass jars.
"Basically, whenever we can get our hands on stuff, now, we triple (the order)," said Van Hee, 35.
Her brick-and-mortar location isn't open to the public. But the email list for her online shop tripled since spring.
Schneider, who lives in O'Fallon, Missouri, started selling Little Lemon candles at area farmers markets, and still runs it out of her basement. She didn't plan to do more than make candles as a hobby, at first.
Now, she's hosting Facebook live events to introduce her line of holiday candles. She's got seven scents this year, up from three last year.
The online orders from her recent launch — and a Facebook group of 300 fans — are keeping her busy as she builds up her wholesale business, with hopes she can get her candles into more area shops.
Back at the farmers market in Richmond Heights, Schneider's husband, Ben, stands by and raves about the suede-and-smoke candle. Her daughter, Alma, 4, says hello to passers-by, and her son Ellis, 18 months, wriggles in his travel playpen.
It's been a crazy two years. The Schneiders have had a baby, gotten married, bought a house and watched the candle business blow up — during a pandemic. And that's often meant staying up until 3 a.m. making candles, and rising again at 7 a.m. with the kids.
"It's been really, really hard for me to try and keep up," Schneider said.
But she's gotten a nine-candle batch down to 20 minutes. Making sure she doesn't run out of stock keeps her motivated, she said.
As does the creative process: She was perfecting a brand-new Black Friday candle earlier this week, keeping its details a secret.
It debuted, to the joy of her fans, Friday morning:
An advent calendar candle, with dates printed on the jar side, to mark off.
Vegan, non-toxic, 100% soy wax, with double cotton wicks.
Photos: Candle making in St. Charles at The Candle Fusion Studio
Candle making in St. Charles at The Candle Fusion Studio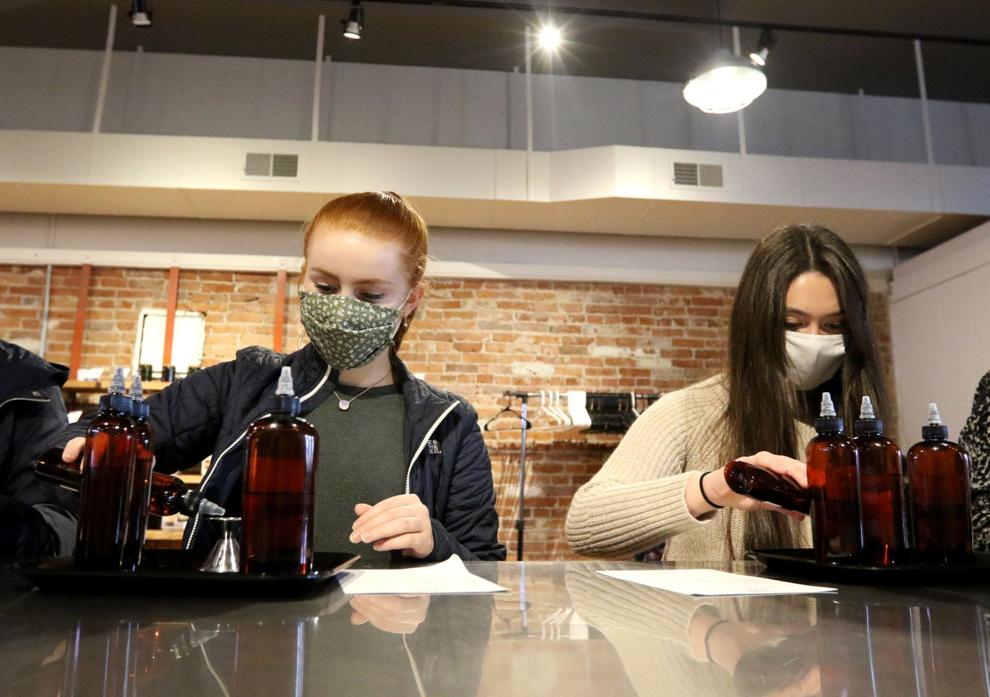 Candle making in St. Charles at The Candle Fusion Studio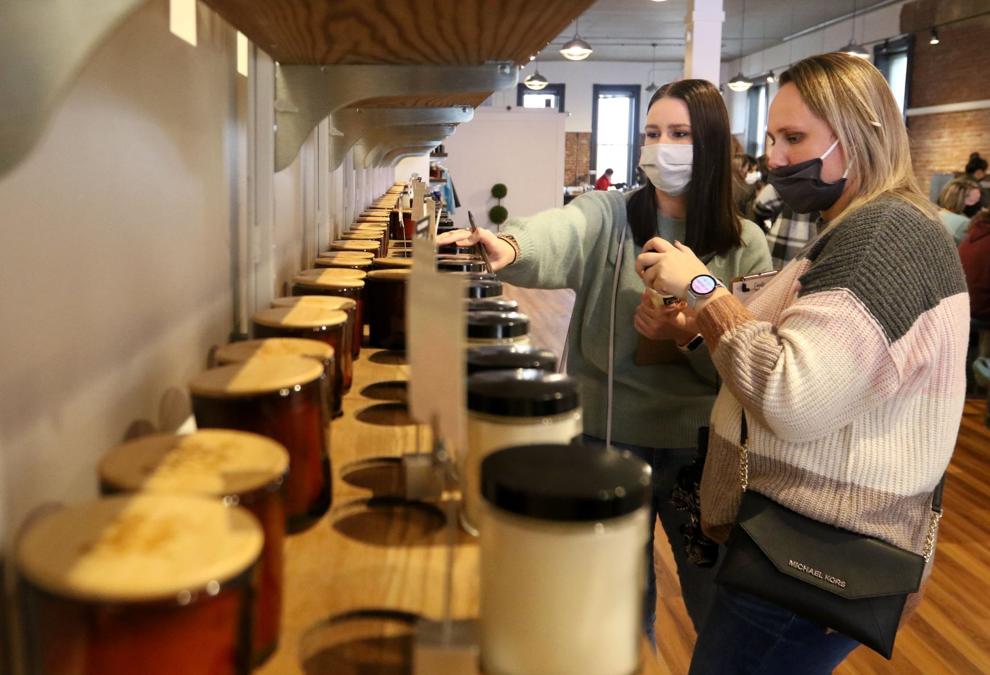 Candle making in St. Charles at The Candle Fusion Studio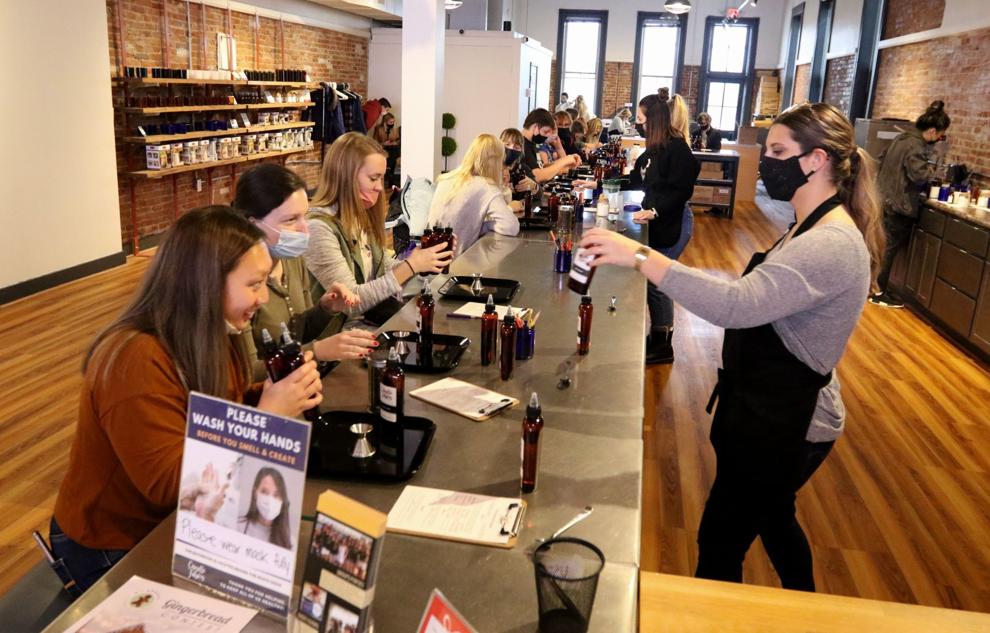 Candle making in St. Charles at The Candle Fusion Studio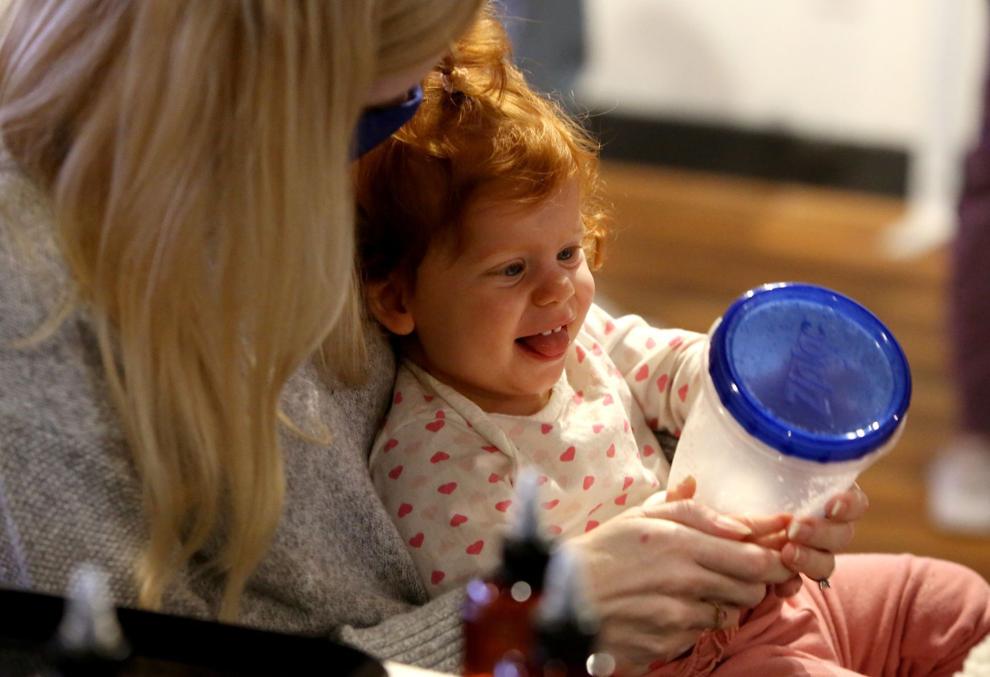 Candle making in St. Charles at The Candle Fusion Studio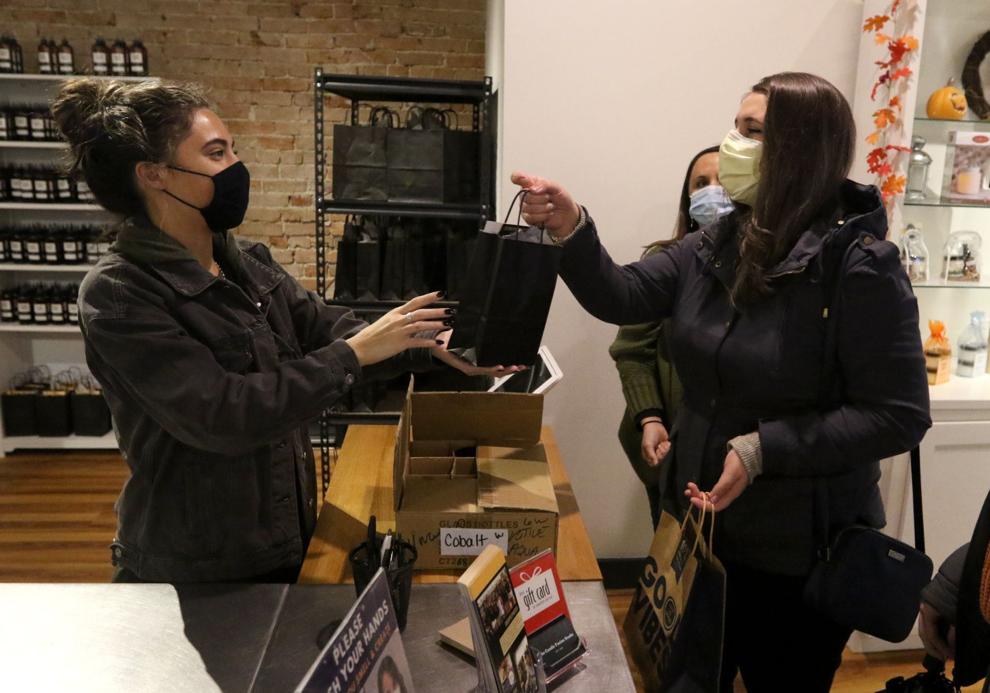 Candle making in St. Charles at The Candle Fusion Studio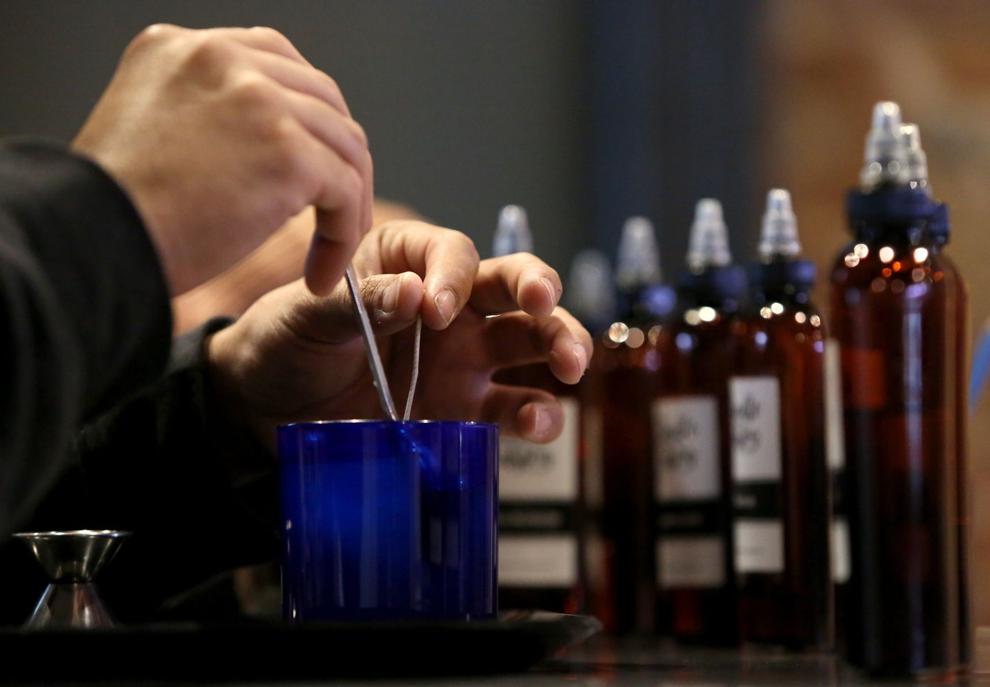 Candle making in St. Charles at The Candle Fusion Studio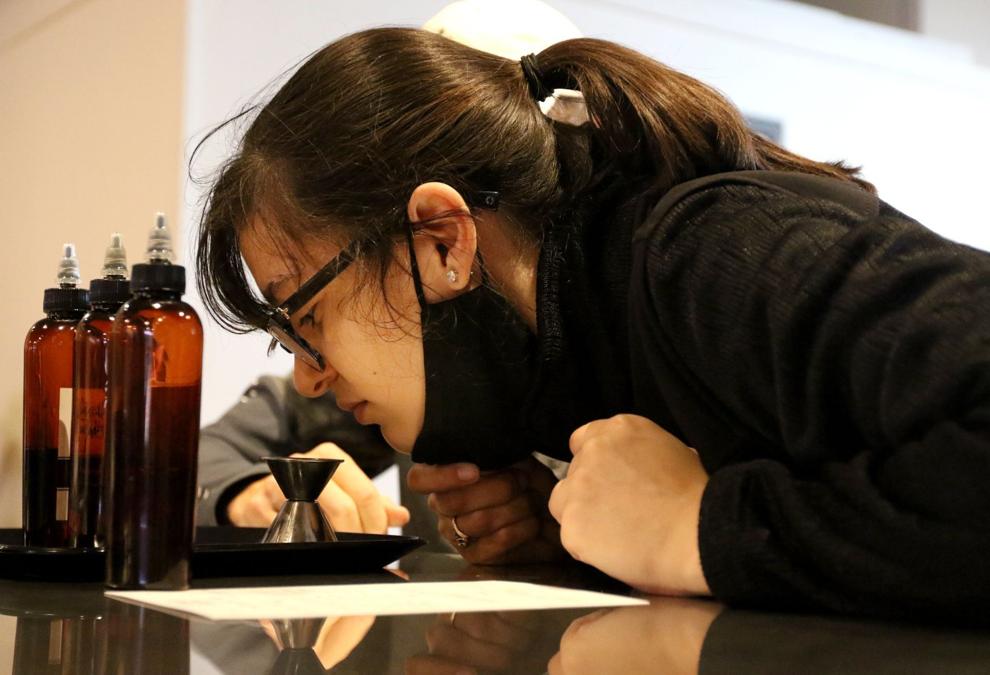 Candle making in St. Charles at The Candle Fusion Studio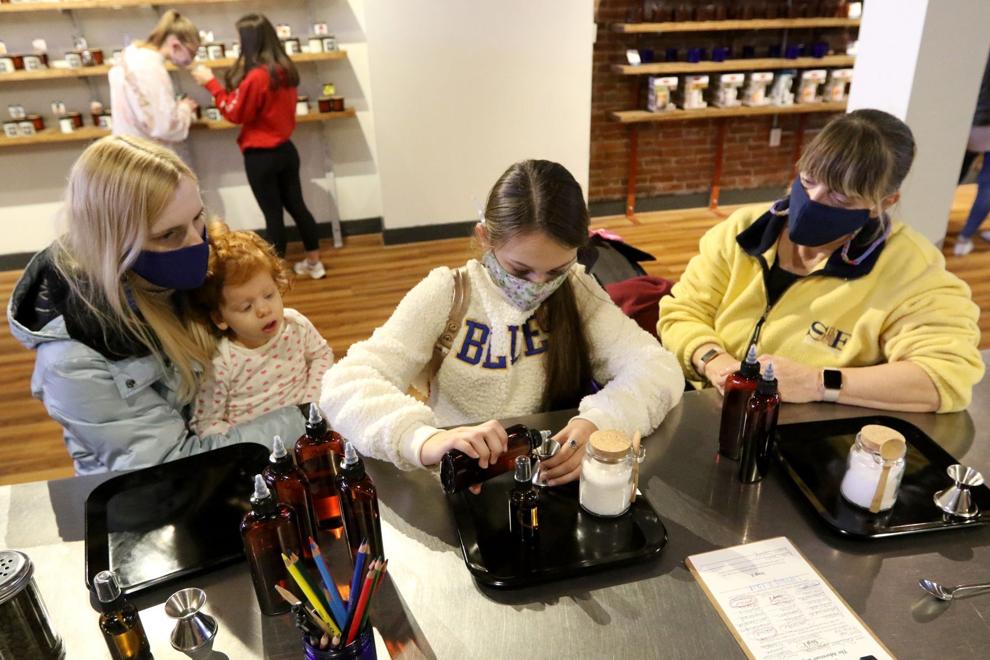 Candle making in St. Charles at The Candle Fusion Studio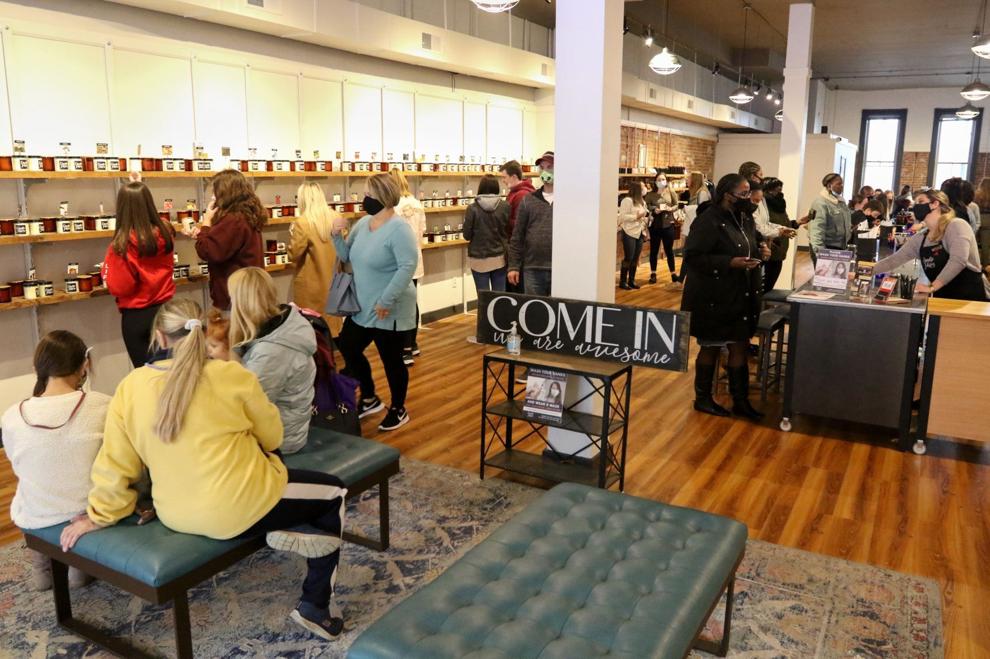 Candle making in St. Charles at The Candle Fusion Studio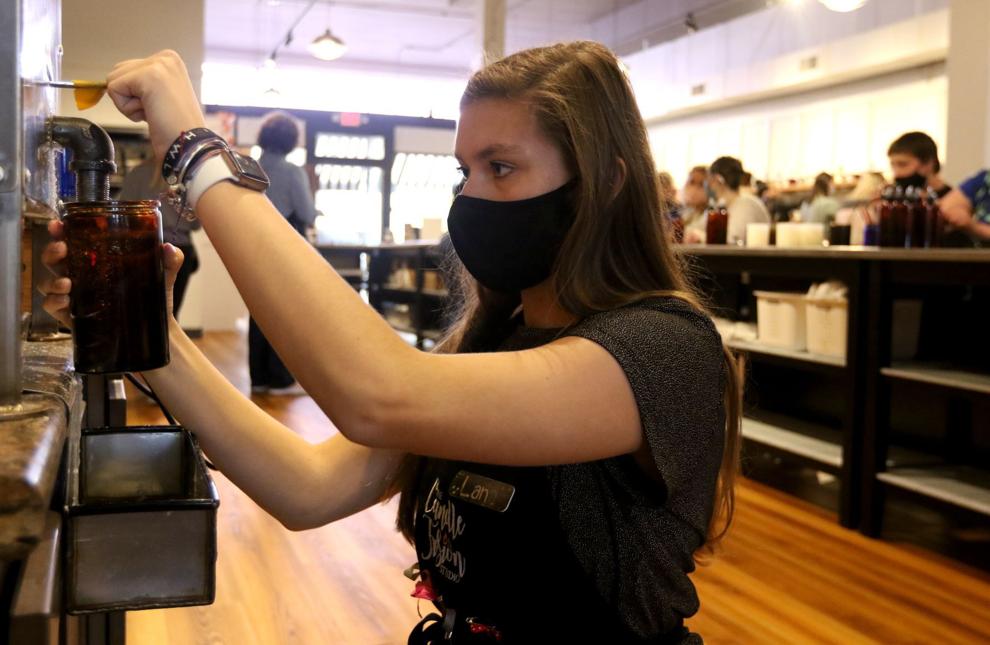 Candle making in St. Charles at The Candle Fusion Studio
Candle making in St. Charles at The Candle Fusion Studio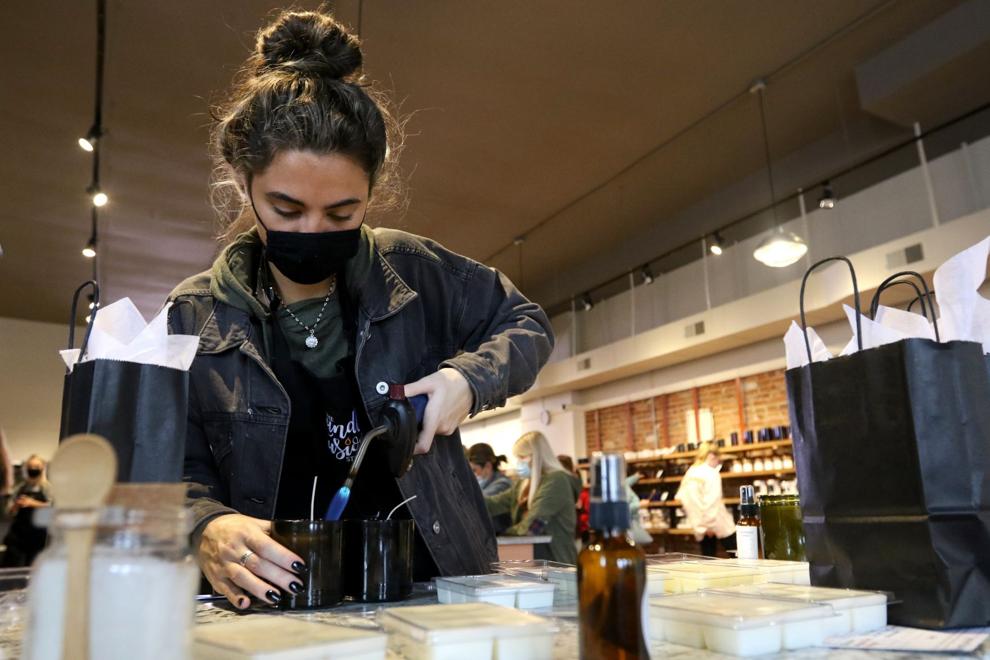 Candle making in St. Charles at The Candle Fusion Studio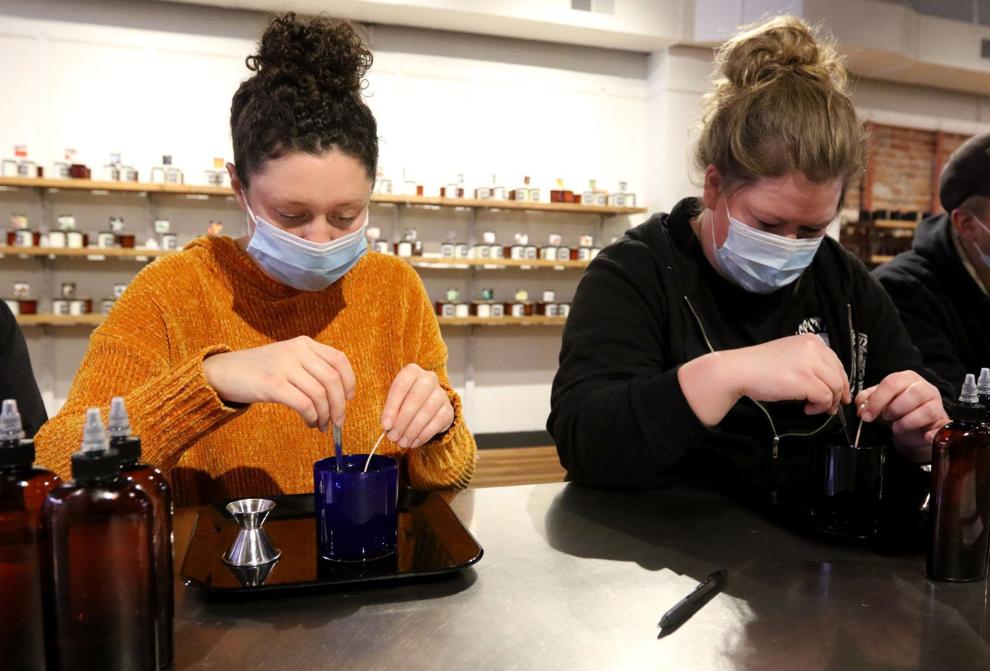 Candle making in St. Charles at The Candle Fusion Studio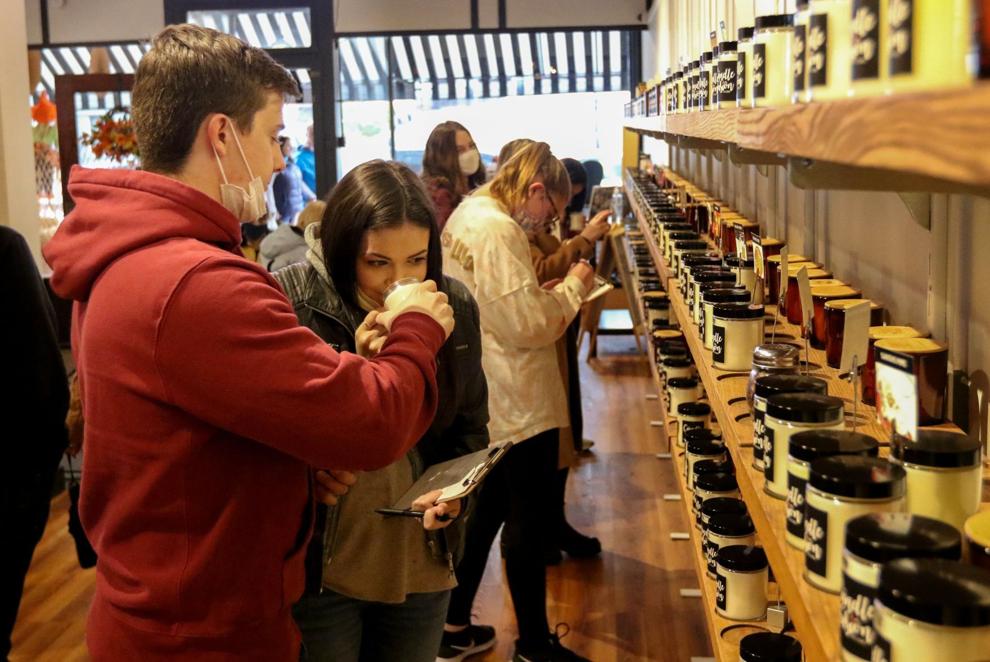 Candle making in St. Charles at The Candle Fusion Studio