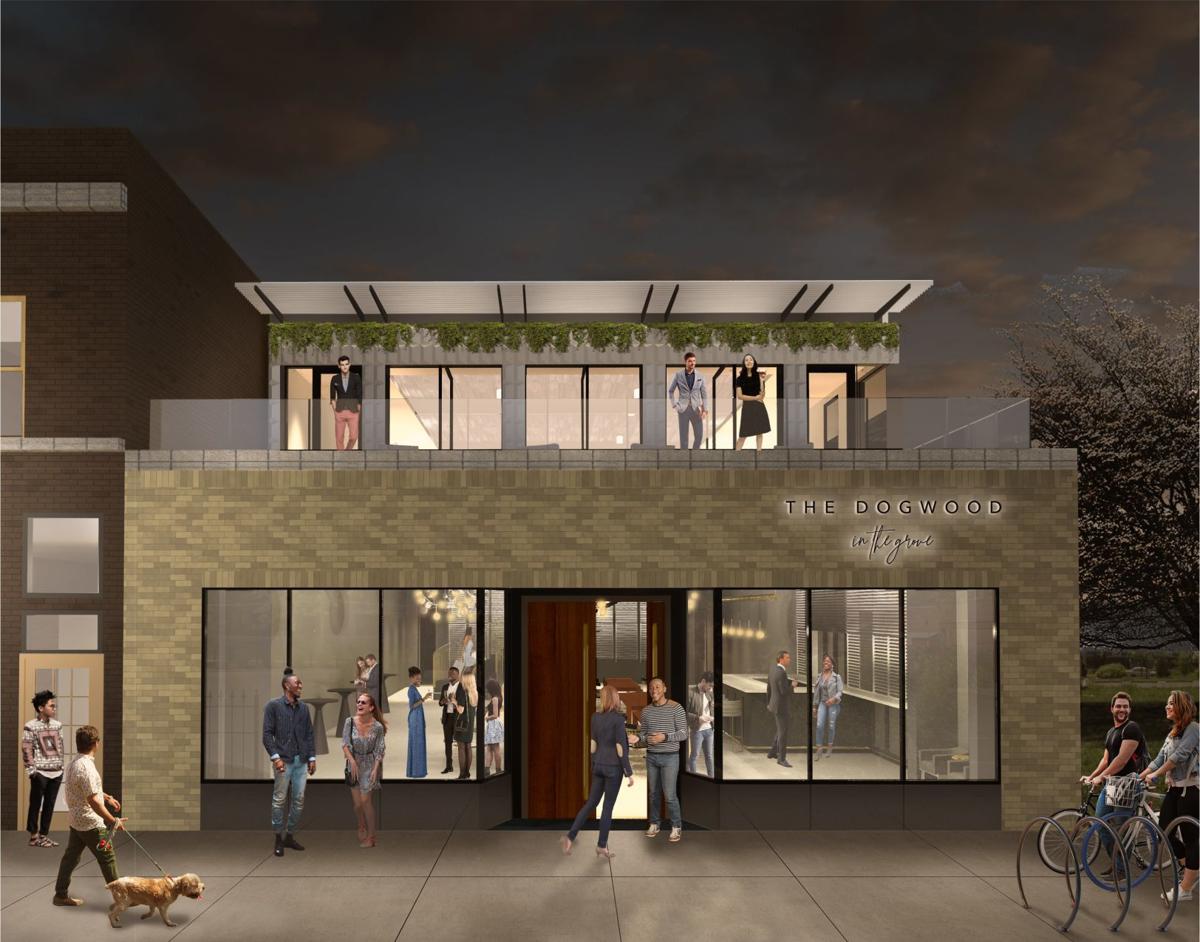 An old Kroger grocery store at 4308 Manchester Avenue in the Grove will be rehabbed into an 8,000-square-foot kitchen and event space housing catering company The Social Affair.
The project, led by Social Affair owner Kelly Spencer and her husband, Sean Spencer, includes adding a second story to the 1941 building to double its size.
"We have had such passion for old buildings, historic buildings, rehabbing them and bringing them back to life," Kelly Spencer said.
The new event space, called the Dogwood, will have room to seat up to 150, a commercial kitchen and a second-story patio overlooking the street. City building permits indicate the project will amount to about $1 million. Trivers Associates Architects and Blair Kweskin Design are designing it and Paramount Construction is the contractor.
The Social Affair currently operates out of the Shaw neighborhood, in a former gas station rehabbed into a kitchen and offices for the caterer. But after 10 years in business, Spencer said her company has outgrown the kitchen in that 1,300-square-foot building.
There are few if any event spaces in the Grove now, Spencer said, and she hopes to have the new building complete and her business moved by August. The Spencers plan to lease out the company's existing building in Shaw on Thurman Avenue after The Social Affair moves.