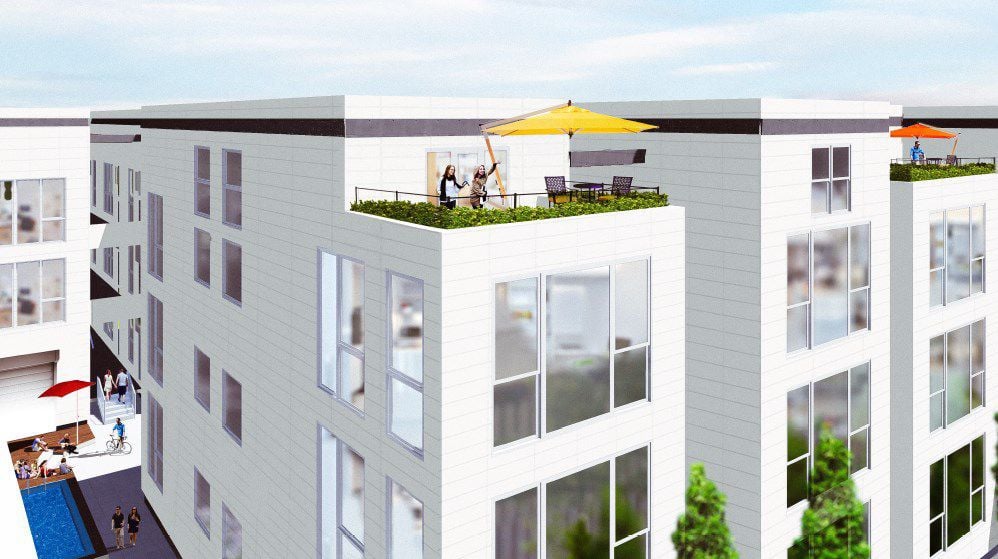 Tiny apartments of only a few hundred square feet are gaining acceptance in some of the world's densest, most expensive urban areas.
But local developer Bob Saur thinks St. Louis is ready for them.
The southeast corner of Delmar Boulevard and Euclid Avenue, just on the northern edge of the Central West End, "is a natural extension of the urban central corridor," Saur said.
He has the almost three-acre vacant lot at the corner, owned by brothers Michael and Steven Roberts, under contract. Saur, whose Conrad Properties-developed projects include Maryland Walk Condos in Clayton and the condo building at 4545 Lindell Boulevard in the Central West End, said he hopes to start construction by the summer.
"I've always been interested in trying to do something a little ahead of its time," he said. "It'll provide a product that I think is sorely needed down there."
The small apartments, ranging from around 400 to as large as 750 square feet, will rent below $1,000 a month, offering a more affordable alternative to young professionals who want to live in the Central West End.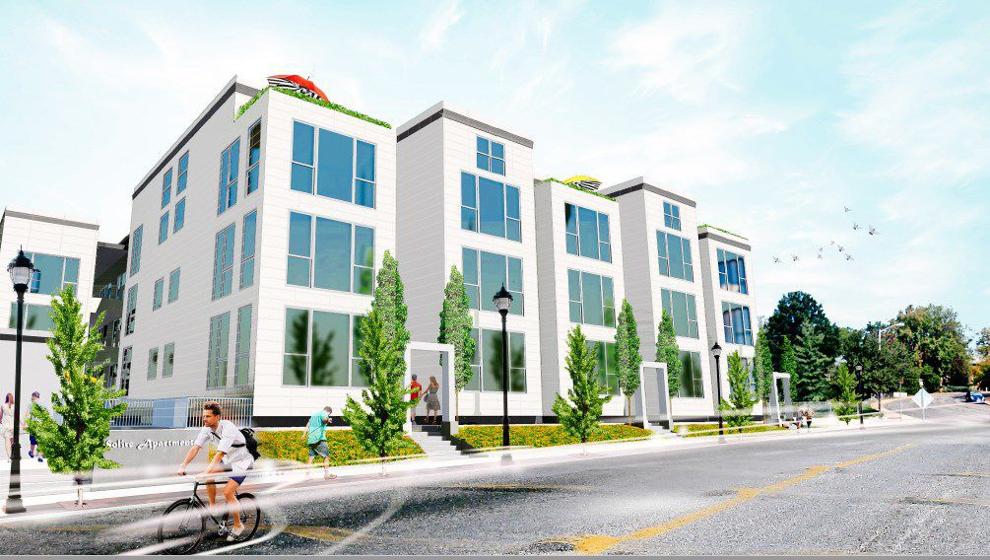 Saur said 10-foot ceilings, with storage space above the living area, will keep the apartments from feeling too cramped.
"Your footprint is a lot smaller and a lot more energy-efficient," Saur said. "It can become a very competitive product and provide a real viable alternative in urban areas."
The $11 million to $15 million first phase of about 100 units should take about nine months to build, he said. A later phase should add another 60 or so units.
"It was really outside the boundaries of how their zoning ordinance was written," he said of the Clayton proposal.
The interest in the corner makes Kevin Bryant optimistic the strength of the Central West End is close to breaking through "the imaginary Mason-Dixon Line" of Delmar Boulevard and into the Fountain Park neighborhood to the north.
"We're really excited about working with Bob," said Bryant, who owns Kingsway Development and heads area business district Kingsway Merchant's Association. "He understands the value of not just the corner but the whole block … We're trying to push development across the street."
Bryant has pushed for a planning effort along Delmar Boulevard, dipping into the reserves of the Kingsway Merchant's group and investing his own dollars to fund it. Park Central Development, which works in the Central West End and other revitalized neighborhoods such as Forest Park Southeast, has helped with the planning, as has Washington University, Bryant said.
Now that developers are looking at the area, Bryant said the time is right to start putting out requests for proposals on other parcels to start turning that stretch of Delmar into more of a commercial node.
LaunchCode, the tech training organization, already has its offices on the north side of Delmar just across from the intersection with Euclid Avenue. Next door, Bryant said there are plans to redevelop the building into office space.
He's been making the pitch to banks about investing in the area.
"Here's a corner that is not only ripe for satisfying your (Community Reinvestment Act) issues, but it feels like the Central West End," he said.
A redevelopment area is already in place covering 200 acres in mostly the Fountain Park and Lewis Place Neighborhoods. Passed by the Board of Alderman last year, the area, which allows for tax abatement to encourage development, also includes the south side of Delmar Boulevard between Kingshighway Boulevard and Taylor Avenue.
Saur's project has approval from the city's Land Clearance for Redevelopment Authority for an 80 percent property tax abatement for the next decade.
Meanwhile, Bryant said he's working with Saur's group and the St. Louis treasurer's office on the possibility of a public-private partnership on a parking garage next to the apartments. A city report on the project mentioned a 144-space parking garage that would be part of Solire's second phase, but Saur said details are still in flux.