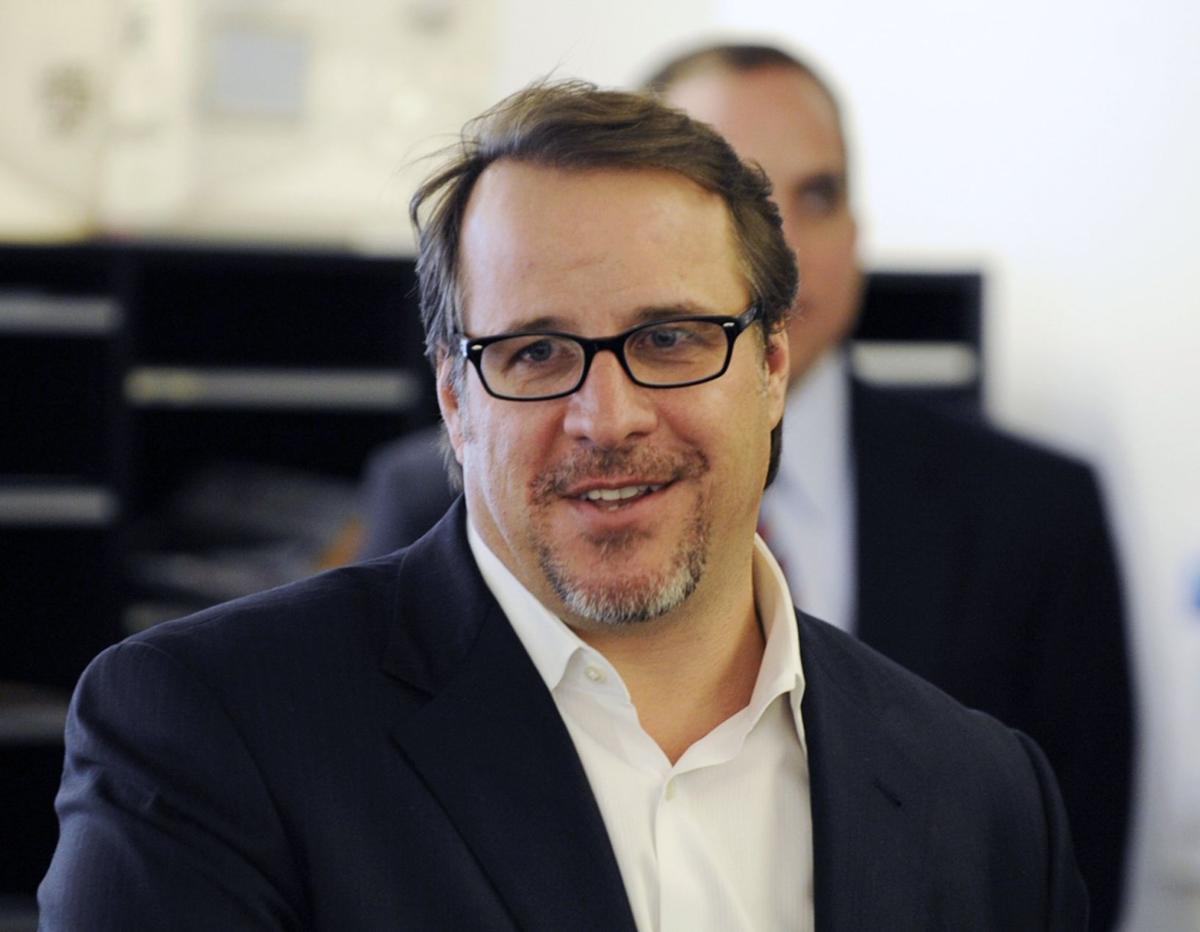 Michael Ferro, chairman of newspaper publisher Tronc, tried to get the company to buy his personal stake in a medical stock at a price above the market value, according to an attorney for dissident director Patrick Soon-Shiong.
Ferro, whose group is Tronc's largest stockholder, called Soon-Shiong a few weeks ago and asked the Los Angeles biotech billionaire to back his effort to sell the NantHealth shares to the newspaper company at their initial public offering price of $14 each, Soon-Shiong's attorney, John Quinn, said in a letter Wednesday to Tronc's counsel at Kirkland & Ellis.
NantHealth, founded and led by Soon-Shiong, closed Wednesday at $5.45. The shares have traded between $4.10 and $7.84 in recent weeks, suggesting Ferro wanted Tronc, the owner of the Chicago Tribune and Los Angeles Times, to pay a premium for taking the stock off his hands. In exchange for Soon-Shiong's support, Ferro said he'd comply with Tronc's agreement to license NantHealth's technology and award the company 300,000 Tronc shares.
"Dr. Soon-Shiong informed Mr. Ferro that this proposal was improper and that he wanted nothing to do with the concept," Quinn wrote in the letter, a copy of which was obtained by Bloomberg News. Representatives of Soon-Shiong confirmed the authenticity of the letter.
In a response to Soon-Shiong's lawyer, Tronc said Thursday that the billionaire has been angling to acquire the Los Angeles Times and that he'll have to bid for the whole company to get it.
"It seems clear that your client's acquisitions of stock in violation of Tronc's insider trading policy, as well as your media campaign against the company, are all part of your client's strategy to coerce the company into selling your client the Los Angeles Times."
Soon-Shiong's attorney countered late Thursday with another letter, disputing that his client's purchases of Tronc shares violated securities law or company trading guidelines, and saying Ferro contacted Soon-Shiong in December about the possibility of selling the Los Angeles Times in connection with a buyout of Soon-Shiong's Tronc shares.
The letters mark the latest escalation in a war of words between Ferro, his Merrick Ventures and Soon-Shiong, who is estimated to be worth $8.7 billion and is the publisher's No. 2 shareholder.
Soon-Shiong said in a regulatory filing Thursday his stake has increased to 26.7 percent. The filing follows Tronc's purchase of 3.75 million shares last month at $15 each from Oaktree Capital Management and affiliates. The transaction reduced the amount of stock outstanding, boosting the billionaire's percentage of the total.
Soon-Shiong also said Tronc hasn't completed an agreement to license certain technology that entitled one of his companies to 333,333 Tronc shares.
Shares of Tronc rose less than 1 percent to $14.31 at the close Thursday in New York. A deal to sell the company to Gannett for $18.75 a share collapsed late last year. NantHealth was down less than 1 percent to $5.42.
The newspaper company decided last month not to renominate Soon-Shiong to the board, which will stand for election at the April 18 annual meeting in Chicago. The directors moved against Soon-Shiong amid questions about whether he violated company trading policies by buying Tronc shares near the time of earnings reports, people familiar with the matter said.
Soon-Shiong has leveled his own accusations against Tronc and its chairman, saying the company rigged its trading rules to let Ferro increase his stake while denying that option to him. He's also questioned a $2.7 million Tronc reimbursement to Ferro for travel on a private jet, along with $250,000 the company spent to buy sports tickets from Merrick.
The company also moved up the date of its annual meeting to limit shareholders' ability to nominate directors, and declined to tell Soon-Shiong he wasn't being renominated to the board until after the nomination window had closed, he said.
Soon-Shiong's Nant Capital made a $70.5 million investment in Tronc almost a year ago, a move seen then as an attempt by Ferro to fend off a hostile takeover by Gannett. Soon-Shiong became vice chairman of the board, and his Nant Capital gained a 13 percent stake at the time. Tronc agreed at the time to license technology from Soon-Shiong's company.