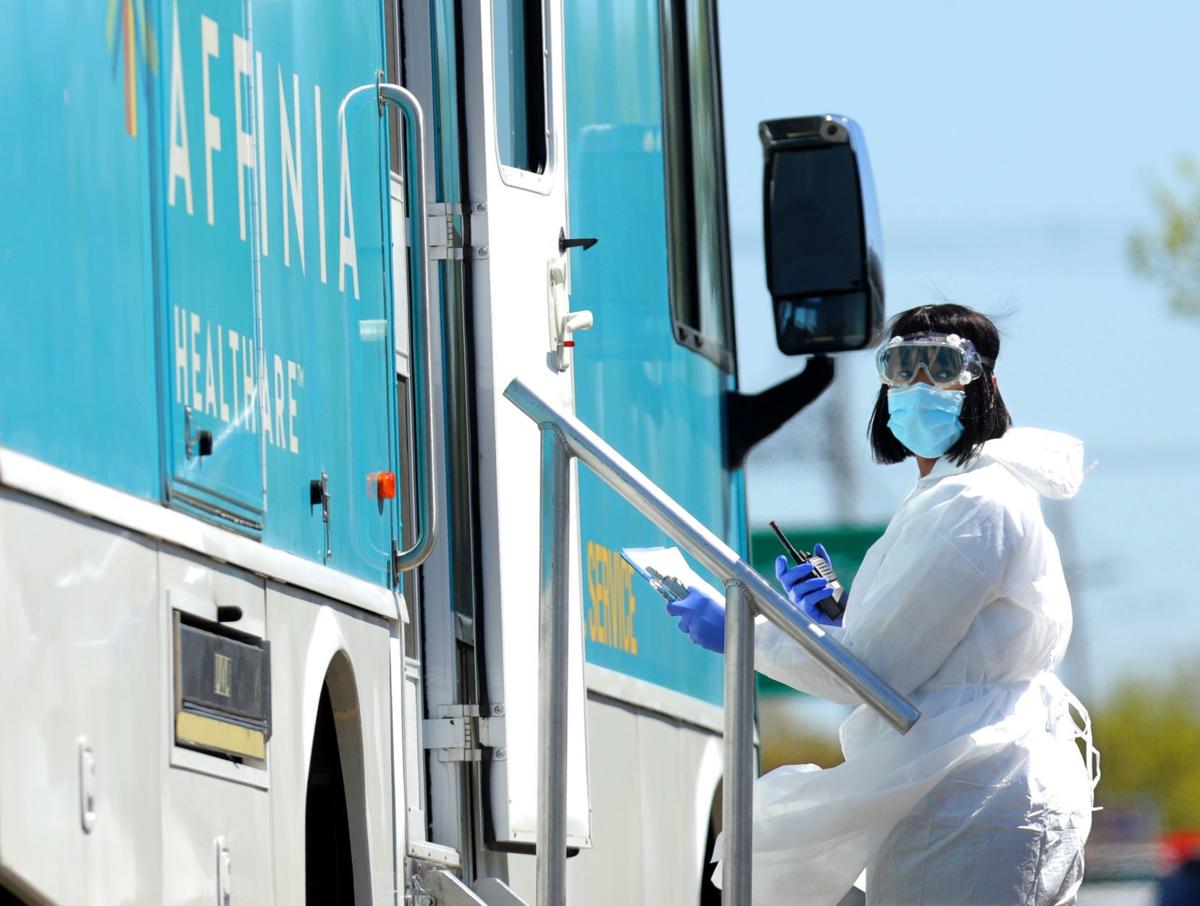 CLAYTON — More than 500 businesses could start seeing checks as early as Friday from St. Louis County's small business relief program, County Executive Sam Page said Wednesday.
Page pushed back against Republican allegations that the county has not been transparent with COVID-19 relief spending. 
At least 1,696 businesses applied, requesting a total of nearly $19.3 million, Page said Wednesday. The county decided to put about $2 million more into the program to meet the demand, he said. Qualifying businesses already approved for the checks will receive notification Wednesday and checks on Friday, he said. 
Each of the county's seven districts was allocated at least $2.5 million from the program for council members to gather recommendations from their area.
St. Louis County also has set aside $5 million for further economic recovery efforts, Page said.
An "Economic Recovery Team" of volunteers, whom Page appointed in June, is advising the county on how to spend the money, with goals including boosting workforce development and minority- and immigrant-owned businesses. The team includes business, education and labor leaders including Rodney Crim, CEO of the St. Louis Economic Development Partnership.
Councilman Tim Fitch, R-3rd District, said the bill narrowed the scope of a measure he had introduced to require all volunteers to file the forms. Democrats said that would unnecessarily burden volunteers trying to help the county. 
Page said Wednesday that the bill would include "anyone that has financial oversight" over the funds. 
"That sounds reasonable to me," he said. 
"For people volunteering for county government, putting them through those more stringent requirements can be equivalent to harassment, and that was a position that the County Council took." 
St. Louis County's relief plan is funded largely with $173.5 million from the landmark Coronavirus Aid, Relief and Economic Security, or CARES, Act.
Daily updates on the latest news in the St. Louis business community.