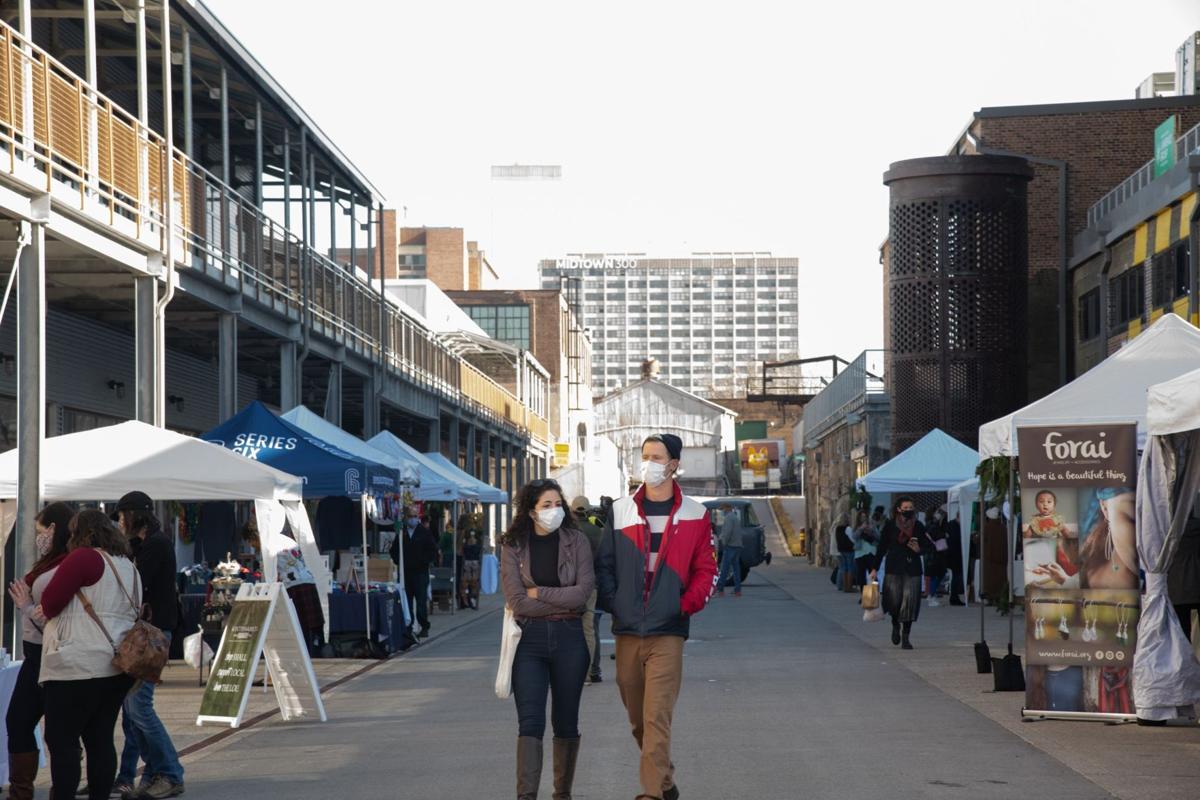 ST. LOUIS — City Foundry STL's long-awaited food hall in midtown will open Aug. 11.
The Food Hall at City Foundry STL will feature an initial 11 "kitchens," including Kalbi Taco Shack, Turmeric Street Style, Patty's Cheesecakes, Buenos Aires Cafe, Press Waffle Co., Hello Poke, ice cream shop Poptimism STL and breakfast joint Good Day. Two new concepts, Sub Division Sandwich Co. and Chez Ali, also are slated to open next month.
James Beard Award winner Gerard Craft's Niche Food Group will develop the central bar concept, the Kitchen Bar, officials said Monday. Craft also serves as the culinary director and consultant for the food hall. Susie Bonwich, daughter of former Post-Dispatch food writer and restaurant critic Joe Bonwich, will serve as director of operations.
Ultimately the venue will feature 20 kitchens. The Food Hall plans to be open for breakfast, lunch and dinner, City Foundry officials said.
"By the end of this year, we'll have introduced several new eateries to St. Louis while providing a space for guests to taste what makes this city great: diverse culture and hard-working and talented people," said Will Smith, asset manager of City Foundry STL developer New + Found. "Visitors will not only be able to taste unique culinary dishes, but also experience art with all five senses at City Foundry."
City Foundry, just east of Ikea, is at 3730 Foundry Way, off Forest Park Parkway.