Lamar Johnson Collaborative, a design and architecture subsidiary of Chicago-based Clayco and St. Louis-based architecture firm BatesForum, which is owned by Clayco, are merging. The combined company will operate as Lamar Johnson Collaborative. 
"The inefficiency that remains in the traditional design-bid-build construction model needs to change," noted LJC CEO Lamar Johnson. "We believe we can leverage our combined firm's proven capabilities in integrated execution to bring a similar approach to a broader range of projects and clients."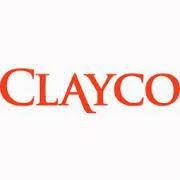 Want to stay smart about what's happening in St. Louis? Make a modest investment in a Post-Dispatch subscription and I'll tell you how developments around the world affect local businesses big and small.
Daily updates on the latest news in the St. Louis business community.