Centene Corp., the Clayton-based health insurance giant, said Wednesday that it would buy rival WellCare Health Plans Inc. in a deal valued at more than $17 billion, bulking up its government-backed Medicare and Medicaid businesses while reducing exposure to the Obamacare health care exchanges. The move came the same week President Donald Trump's administration renewed its attack on the Affordable Care Act.
The insurer said Wednesday that its cash-and-stock deal to buy WellCare would create an insurer that manages Medicaid coverage for more than 12 million people and covers several million more in the federal Medicare program for people age 65 and older.
The deal comes after the administration attacked the ACA in court Monday, saying that former President Barack Obama's health care law should be declared unconstitutional after Congress repealed one part of it — unpopular fines on people who remain uninsured. The 2010 Affordable Care Act expanded coverage to millions of people by creating individual insurance exchanges and increasing Medicaid enrollment in several states.
Centene has built its business around Medicaid, the state and federally funded program for people who are poor or disabled, but it also has expanded aggressively on the exchanges.
Shares of Tampa-based WellCare soared on the news, climbing more than 12 percent to close at $259.81. Centene fell 5 percent, closing at $52.12.
The WellCare deal could help Centene improve its profitability and protect against any risks that stem from threats to the ACA, SVB Leerink analyst Ana Gupte said in a research note.
Several Republican-led states, including Missouri, are challenging the ACA in a federal court case that may head to the Supreme Court, and the Justice Department filed a letter with a federal appeals court in New Orleans supporting their case.
Centene relies on its Obamacare business for about 40 percent of its earnings, making it among the most vulnerable companies should the law be overturned, Gupte said.
The combined company, if it passes regulatory muster, will have 22 million members, up from about 14 million for Centene at the end of 2018.
"The more we can grow in this area, the better the recipients are, the better for the investors ... And there are other very large competitors out there," Centene Chief Executive Michael Neidorff said on a conference call.
Neidorff, 76, will be CEO of the combined company. He extended his contract in February to remain Centene CEO until 2023 and chairman until 2024.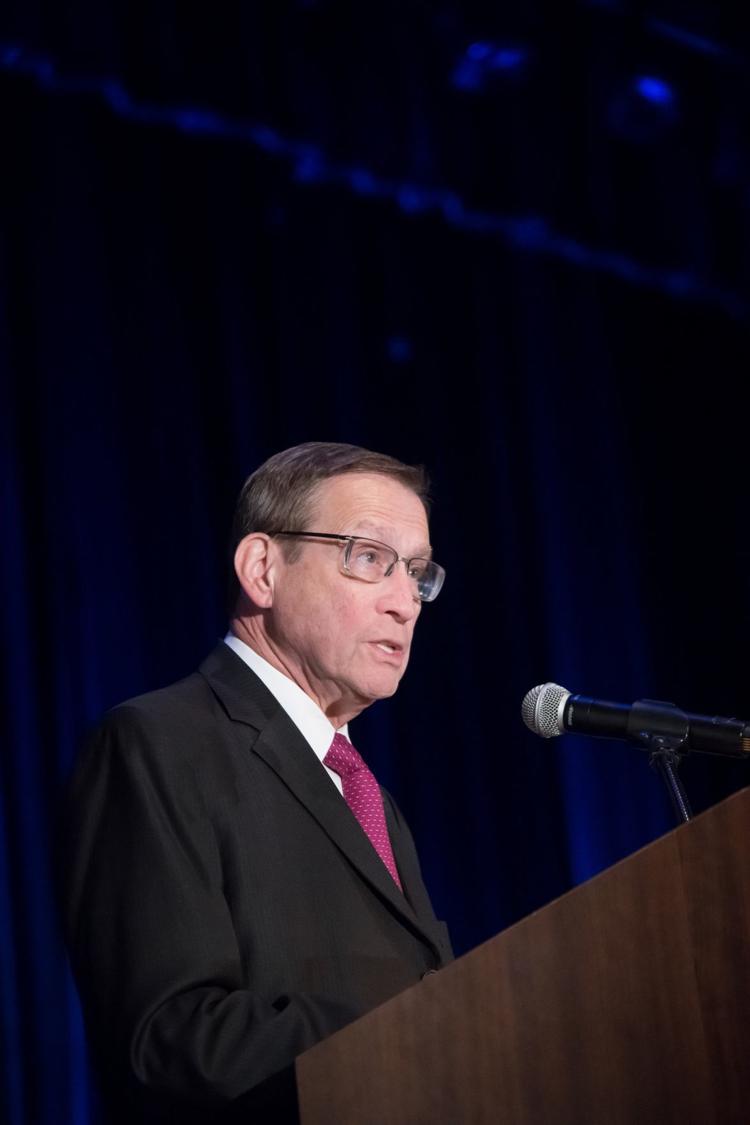 WellCare CEO Ken Burdick and Chief Financial Officer Drew Asher are expected to take newly created senior positions at Centene.
The combined company will have a Medicaid business in 22 states, covering more than 11 million lives, according to Jefferies data. That represents a more than 50 percent increase for Centene.
Since the beginning of 2014, when Obamacare's Medicaid expansion began taking effect on a significant scale, shares of both companies have surged by more than 200 percent.
Neidorff downplayed concerns over the long-term viability of the company's Obamacare business, suggesting that a recent ruling by a Texas judge that the law is unconstitutional is likely to be overturned by a higher court.
The two companies' Medicaid businesses currently have significant overlap, including in Missouri and Illinois, according to Jefferies.
The deal is expected to close in the first half of 2020, the companies said. They forecast about $500 million in cost savings in the second year after it closes.
Centene said it had built "a prudent amount of potential divestitures" into its forecasts for cost savings from the deal.
Centene said it will pay $15.27 billion in the cash-and-stock deal. Including debt, the deal was valued at $17.3 billion. The offer price of $305.39 per share represents a premium of about 32 percent to WellCare's closing price on Tuesday.
WellCare shareholders will get 3.38 shares of Centene common stock and $120 for each WellCare share, giving them about 29 percent ownership of the new company.
The deal specifies that Centene must pay a breakup fee ranging from $256.2 million to $954.8 million if it calls off the deal. The lower fee applies if Centene shareholders reject the deal; the higher amount applies if Centene's board changes its mind "in connection with an intervening event." If the merger fails to get regulatory approval, Centene would owe WellCare $546.7 million.
If WellCare opts out of the deal, it would owe Centene a breakup fee ranging from $171.8 million to $640.4 million.
"We believe this deal makes strategic sense given ongoing consolidation in the managed care space and the growth opportunities associated with the government-sponsored markets," MUFG Securities analyst Jason Twizell wrote in a research note.
"This may be a case of striking while the iron is hot, as some larger peers are digesting significant transactions," he added.
Centene's planned acquisition of WellCare comes after two large health insurers combined with the two largest U.S. pharmacy benefit managers (PBMs) in deals that closed last year.
In those deals, CVS Health Corp. bought Aetna Inc. for $69 billion, while Cigna Corp. acquired Express Scripts Holding Co. for $54 billion. Express Scripts is based in north St. Louis County.
CVS shares fell 2.4 percent to close at $54.05. The company has a contract to provide PBM services to WellCare's customers.
That contract is nearing its end, Burdick said. Given the new company's increased scale "we think there'll be some attractive opportunities for us to improve our current position," he said.
The Associated Press, Reuters and David Nicklaus of the Post-Dispatch contributed to this report.
---