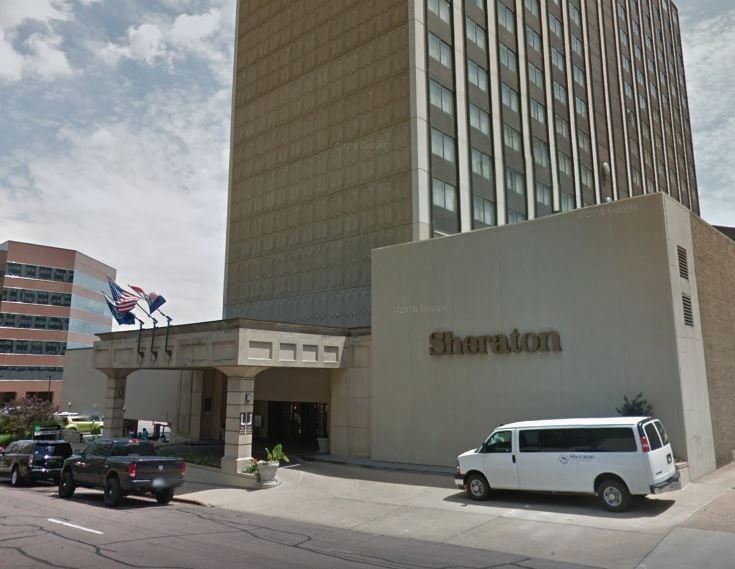 The Sheraton Plaza Clayton Hotel will close Oct. 1 for a major renovation and nearly all of its employees are being laid off.
The owner of the 259-room hotel at 7730 Bonhomme Avenue notified the state of Missouri of the mass layoff through a WARN Act Notice dated July 29. Eighty-two of the hotel's 87 employees will be permanently laid off in October when the renovation begins, according to the notice. A water main break at the hotel in October 2018 caused water damage to floors and walls.
The renovation and rebranding will last between seven and nine months. Silverwest said when it acquired the hotel that improvements were planned and every room and public area of the 1965 hotel would be "completely redesigned and renovated."
Local 74 President Kevin McNatt said the union was able to negotiate a "very nice" severance package for employees of the Sheraton Plaza.
The hotel will remain under union contract when it reopens, McNatt said, and though there's no guarantee laid off workers are rehired, he believes those who want to will be able to get their jobs back when renovations are finished.
Jacob Barker of the Post-Dispatch contributed to this story.