TOWN AND COUNTRY — Only five customers are allowed inside Laurie
Solet at once. Clothing gets steamed after each try-on. Fitting rooms are sanitized.
The women's boutique here also offers curbside pickup and personalized style boxes, mailed directly to clients, so they can try on clothes without leaving home. "We're happy to do it so we can keep our doors open," said store manager and buyer Laura McDonald.
But what it's really fighting for now: Foot traffic.
Clothing stores across the country closed for months when coronavirus stay-at-home orders went into effect this spring. As they reopened, and as shoppers shifted to buying online, brick-and-mortar shops fought for sales. Many started curbside pickup. Some beefed up their websites. Others, like Laurie Solet, began mailing directly to clients. But as the months stretched on, boutiques realized they had to figure out how to regain the trust of wary customers — and get them back inside the stores themselves.
Bigger stores have certainly been affected as well. Target still has its fitting rooms closed. Department stores largely have embraced curbside pickup — the St. Louis Galleria has designated curbside parking. Nordstrom, for example, has 14 spots. The retailer also cleans fitting rooms between customers, and every other room is closed for social distancing.
"It's kind of the new normal," said Camilla Yanushevsky, an equity analyst at the CFRA research firm. What's available in-store often can be ready for pick-up in an hour, and customers can go home and try on clothes and avoid the store altogether.
But independent boutiques have had to be particularly creative.
Suitsupply, a chain known for making custom suits and in-store tailoring, launched an online pre-shopping option this spring. It has a store in the Central West End.
Customers can choose their clothes during live, online "co-browsing sessions" with store employees. Then they can pick up their purchases.
"It makes the store more efficient. And clients only have to come to the store once, and everything they want is there," said Fokke de Jong, founder of Suitsupply and its chief executive officer.
Customers also can schedule a visit to the store by booking an appointment online, allowing them to walk straight into their fitting room or private shopping suite.
It's a way to give customers an in-store connection with styling and sizing advice.
"I do think people feel more comfortable coming into smaller stores than malls," said Elizabeth Irwin, owner of Klutch Boutique in the same Woods Mill Road shopping center as Laurie Solet.
When her store temporarily closed in March, she was modeling clothes on herself and mannequins, and updating her website and Instagram page.
She offers curbside pickup for those who aren't ready to come inside, but said most shoppers like coming to her store.
"I like the personal part of it, and I think that's why they come in — for styling advice and ideas and other help," Irwin said. "They like the experience."
Fitting room cleanings have become routine at all four Paperdolls boutiques in Ballwin, Des Peres, Kirkwood and University City.
"We sanitize the heck out of everything," said general manager Lisa Schmidt. The store beefed up its website when it was closed, and Schmidt said people still are being more conservative with how they spend their money.
She said the coronavirus helped the company grow and not become stagnant. But she doesn't foresee it permanently shaping people's shopping habits, and looks forward to the day when it's not the topic of every conversation.
"At the end of the day, everyone needs clothes," Schmidt said. "Whether you're working from home or going to an event where you're spaced out properly — people need things for specific events. And that's what we're here for."
Retail boutiques tout clean habits, set customers at ease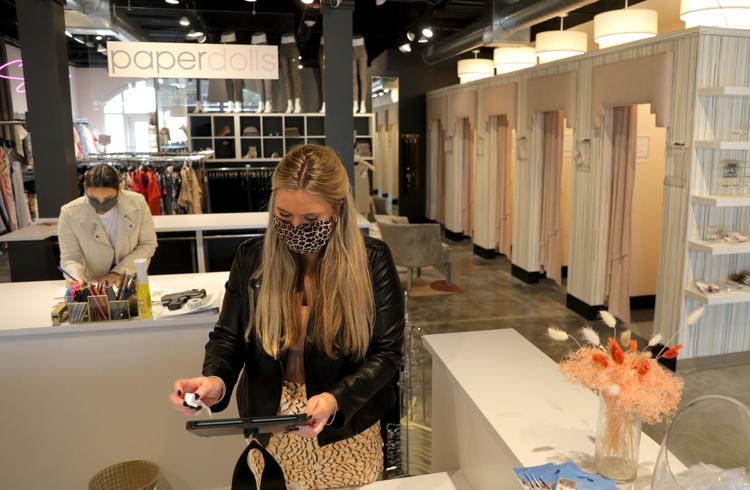 Retail boutiques tout clean habits, set customers at ease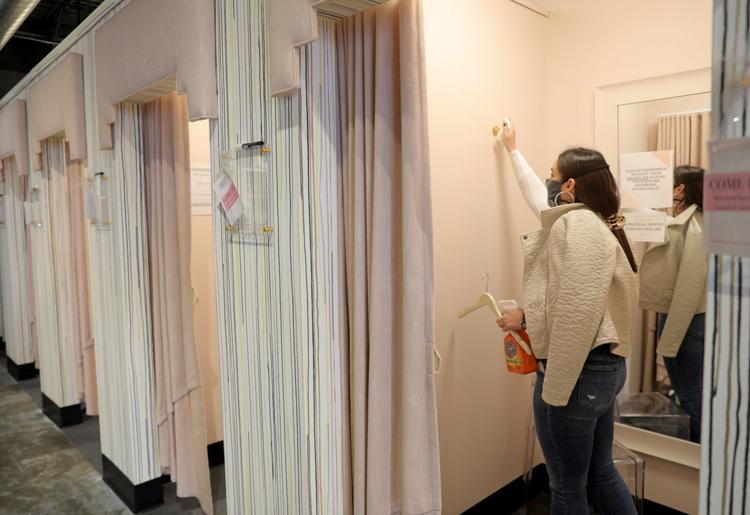 Retail boutiques tout clean habits, set customers at ease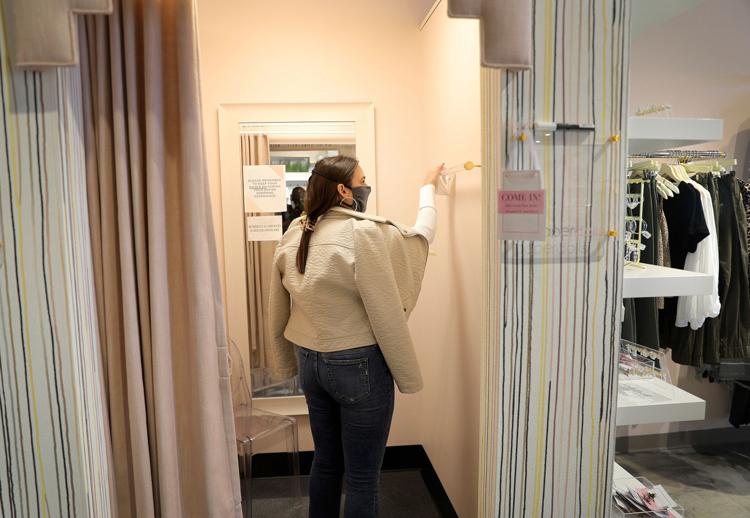 Retail boutiques tout clean habits, set customers at ease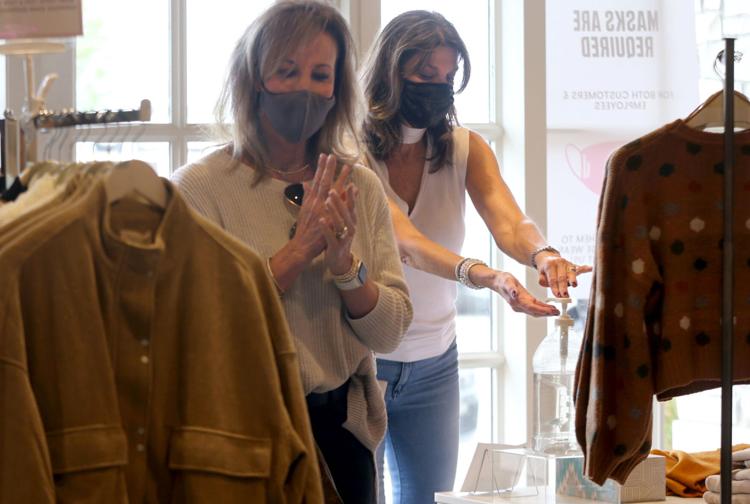 Retail boutiques tout clean habits, set customers at ease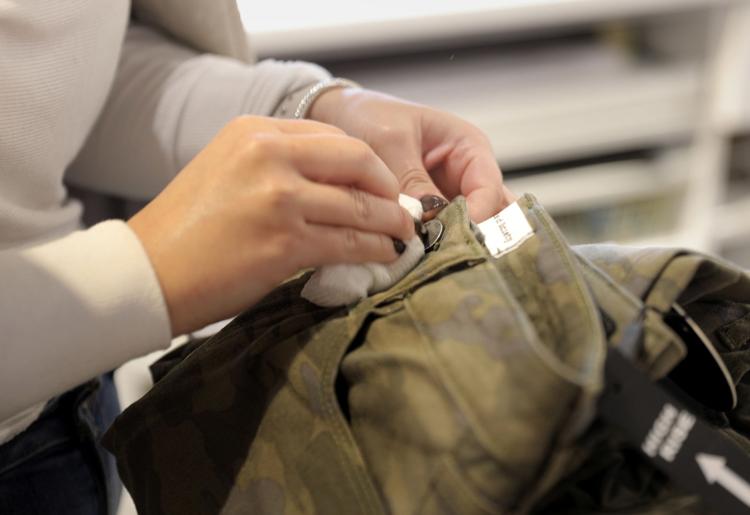 Retail boutiques tout clean habits, set customers at ease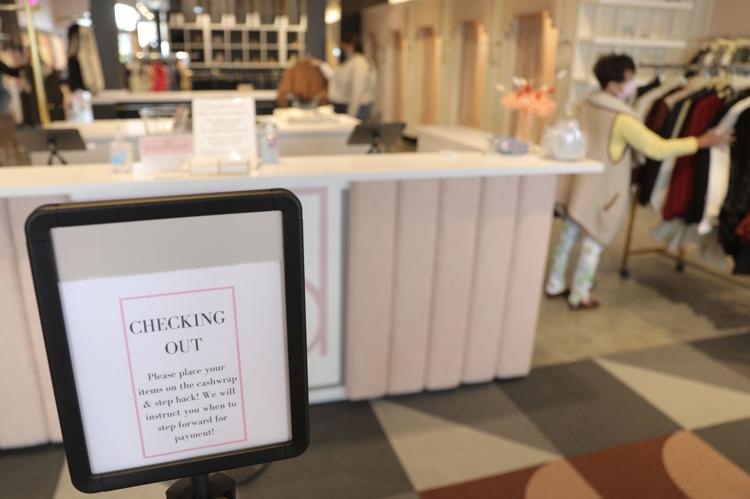 Retail boutiques tout clean habits, set customers at ease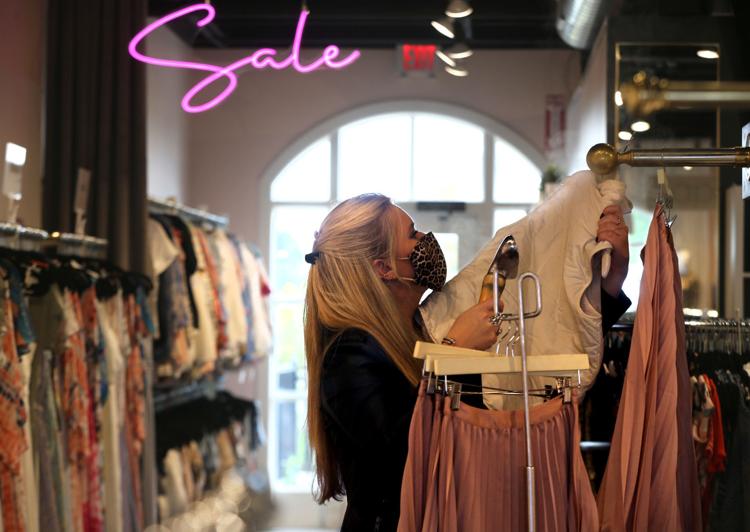 Retail boutiques tout clean habits, set customers at ease