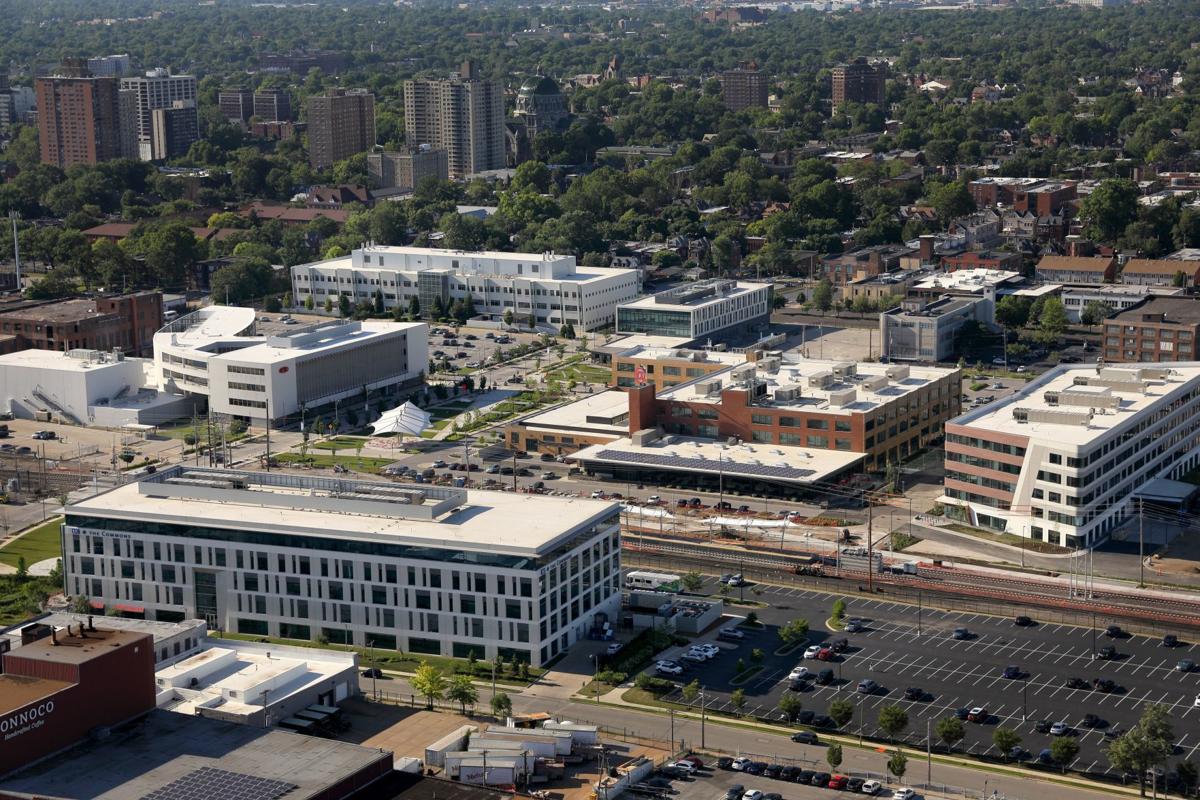 ST. LOUIS — The Cortex Innovation Community has signed a partnership agreement with the Department of Defense geared toward building a talent and technology pipeline for national security.
The program, the National Security Innovation Network, was established with the goals of encouraging startups and connecting the private sector with the Department of Defense.
NSIN already works with St. Louis University, Washington University, the University of Missouri, T-REX, and the accelerator fund Capital Innovators on fellowships, internships, and courses in the field of national security. It recently hosted a virtual "hackathon," where people competed to pitch different ways to collect and analyze geospatial data in the Arctic.
NSIN is based in Washington, D.C., but has 11 regional offices, including a five-state Midwestern region based in St. Louis.
The Pentagon selected St. Louis two years ago as an "innovation hub" for NSIN, where it could work to foster a pipeline of talent and technology for national security, said Midwest regional director Jake Laktas.
The region was chosen, Laktas said, because of it's academic institutions, entrepreneurship ecosystem, and because of the presence of two major Department of Defense partners: the National Geospatial-Intelligence Agency and Scott Air Force Base.