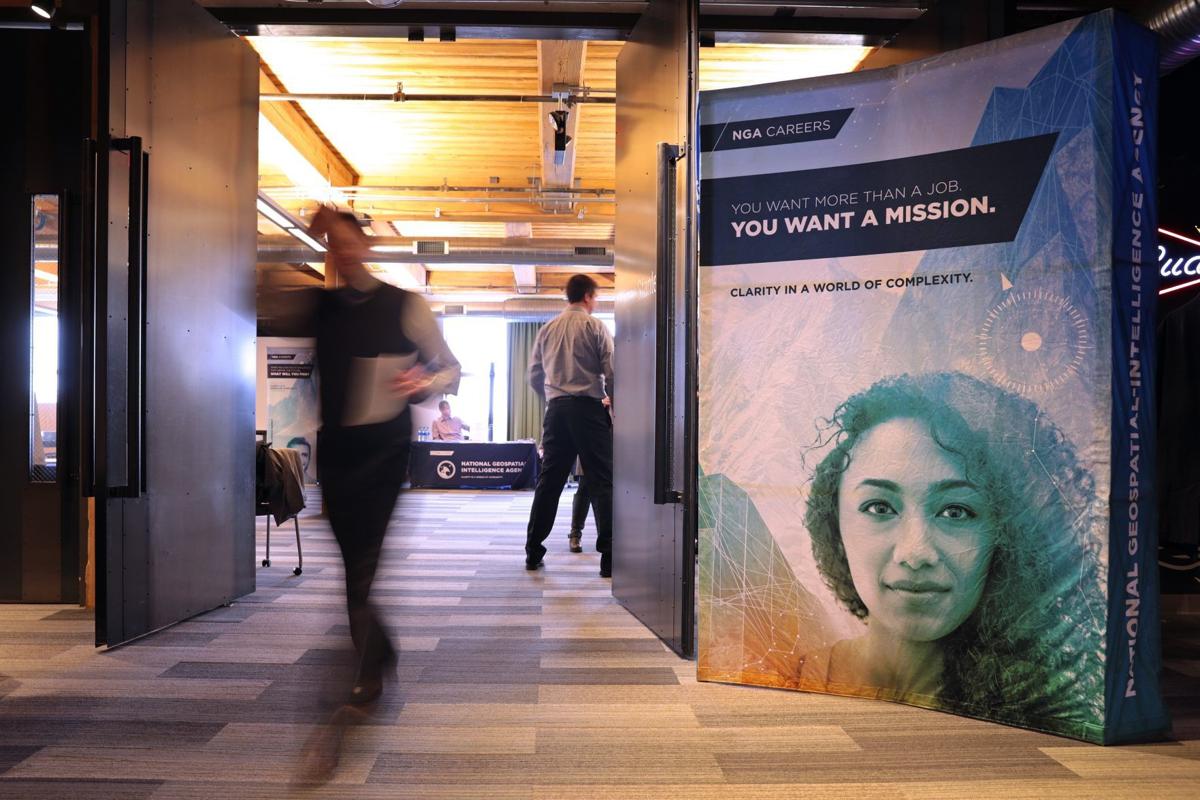 ST. LOUIS — Coworking companies here, which have either shut down or pared back operations during the coronavirus outbreak, are now wrestling with questions of how to safely reopen an industry based on shared space. At the same time, they anticipate the crisis could actually grow demand for their services.
Though St. Louis and St. Louis County are beginning to ease some restrictions on Monday, many in the region's coworking industry say they won't ramp up to normal capacity for weeks or months.
"It's going to be a slow return," said Patricia Hagen, president and executive director of the T-Rex technology incubator in downtown St. Louis. "Which is just fine. I think it's the way that it should be."
T-Rex has shut down its coworking during COVID-19 and likely won't reopen it until June. In the meantime, it has offered empty offices to some of its members.
Coworking businesses rent out work space and amenities. They offer access to shared work areas, dedicated desks or private offices. The St. Louis region has at least 20 coworking locations from Fenton to Belleville, catering to members ranging from startup founders and attorneys to engineers or artists. Some coworking members work for small or independent businesses, and others work remotely for larger companies.
During the pandemic, some coworking spaces are allowing members to come in on their own but have cut down staffing, to limit exposure to COVID-19.
WeWork, the biggest company in the St. Louis market, has stayed open, saying some clients are essential businesses. The company has increased cleaning, added hand sanitizer, canceled events, and encouraged social distancing.
Christopher Holt, founder and CEO of coworking veteran TechArtista, said only a small group of members have been using his company's locations since COVID-19 hit the region, and staff have been mostly sent home.
"You want to open up, but it doesn't mean there's demand there. People are scared still, understandably," Holt said.
TechArtista, which has branches in the Central West End, The Grove and downtown St. Louis, won't fully reopen this month and likely won't in June, either. Some members are still paying dues, even though they aren't using the space.
"A good chunk of our community has kids. Even if we opened, they couldn't come in," Holt said.
Holt has plans to add two more locations, but he's put expansion on hold for now.
'All kinds of uncertainty'
Rob Bowman, a franchisee heading up new coworking locations for New York-based Serendipity Labs, is hoping to open a Clayton site in September, and just opened an office in the Kansas City suburb of Overland Park, Kansas, on May 1.
"The timing couldn't have been any weirder," he admitted.
He said he was pleasantly surprised by the number of tenants already moving into the new space, but business has undoubtedly been impacted.
"The lease-up won't move as fast as we would like, or as fast as we had planned, but it'll move," Bowman said.
Many, like Bowman, are hoping that in the future, companies will allow more employees to seek out alternative work locations like coworking spaces.
Hagen, of T-Rex, said that during past economic downturns, laid-off workers have struck out on their own and started new businesses, which in turn can lead to more demand for coworking spaces.
Bowman said coworking also offers a more short-term option for those hesitant to commit to expansive offices.
"Nobody wants to get stuck in a 10-year lease for 30,000 square feet," Bowman said.
But, he added, when it comes to predicting the long-term effects on coworking, the jury is still out.
"There's all kinds of uncertainty. Unfortunately we still don't know what tomorrow's going to bring. We don't know how long it's going to last," Bowman said. "So many businesses are still in that tentative mode about making any long-term decisions."
Nebula, a coworking space off Cherokee Street in south St. Louis, has seen its weekly activity drop by 80%. It has cut down staffing to just a couple of hours each day.
Jason Deem, the founder, said it's too soon to say when Nebula will start ramping back up to normal capacity. There have been a few cancellations, but most people are keeping up their memberships.
"This is going to be really tough on coworking spaces in the short term," Deem said. "But as more companies encourage people and employees to work from home … we're expecting that employees will eventually seek out collaborative work spaces."