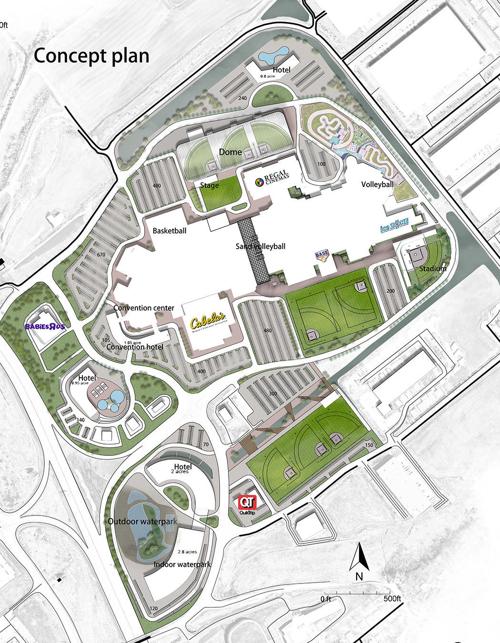 The St. Louis Convention and Visitors Commission has agreed to contribute $6 million to help pay for the PowerPlex project, a regional youth sports complex that would be located at the failing St. Louis Outlet Mall in Hazelwood.
The commission voted Thursday to approve the financial support, which would come from the county's 3.5 percent hotel tax.
"We are excited about the possibilities that these projects, combined with the overall project site, will produce for new tourism activity to the North County area of our region," said CVC President Kitty Ratcliffe in an emailed statement. "We look forward to the next steps as the overall project financing and development proceeds, and to the eventual completion of the project that will help attract more out of town attendance at amateur sporting events in our community."
Buck's group still needs to overcome roughly $36 million debt held by a transportation development district established on the mall site. The special sales tax district has seen revenue plummet as stores in the mall closed, putting the property at risk of foreclosure.
Hazelwood is offering to buy the outstanding TDD bonds to clear the way for Buck's group to buy the mall property.
Some $6 million of a county contribution would go to the Hazelwood site to free up money for debt service. The city of Bridgeton is also partnering on the project, and $2 million would go toward turning the fields at the Bridgeton Municipal Athletic Complex just across Highway 370 from dirt to turf for tournament play.
Daily updates on the latest news in the St. Louis business community.