DETROIT • Delta Air Lines is passing along profits to its employees, but consumers shouldn't expect the company to pass along savings gleaned from low oil prices any time soon.
The company last week distributed $1.1 billion in profit-sharing to 80,000 employees worldwide, representing about two months of extra salary for the average worker.
"It's been one of the keys to our success," Delta Air Lines CEO Richard Anderson said in an interview. "By any measure we've been the most successful airline in the world over the better part of the last decade, if you measure us by operating metrics, financial metrics, free cash flow."
But the company, which had net income of $2.8 billion in 2014, is not expected to lower the cost of plane tickets, despite oil prices that briefly fell below $50 per barrel before a slight uptick in recent weeks.
The company expects to reap a benefit of $500 million in the first quarter of 2015 because of low fuel prices, compared with the same period a year ago. But because Delta locked in prices at $2.62 per gallon in the fourth quarter, it was still paying a higher price than the market rate. Without those hedges, savings could be even higher.
Here are excerpts from Anderson's interview with the Detroit Free Press, edited for brevity: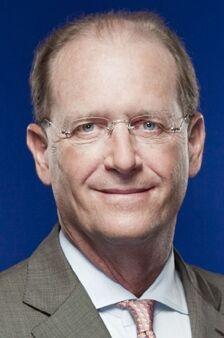 Can you explain why consumers have not experienced a decrease in airfares because of falling oil prices?
Obviously, the volatility in oil prices is unbelievable. We sell our tickets well in advance of when we know what the fuel price is going to be.
We price our airline tickets without any knowledge of what the true cost of fuel is going to be at the point and time the passenger gets on the airplane and we fill the airplane up with fuel.
If you look at the total value that consumers have received, airline ticket prices continue to be one of the great consumer values.
So the savings that Delta is gleaning from low oil prices right now are being diverted into paying down debt? Or where is it going?
We still have a fair amount of hedge losses. What we try to do is take some of the volatility out of the fuel. We're not paying fuel prices today at what the market would be had we been unhedged.
To give you an idea of how volatile it is, a 1-cent change in the cost of a gallon of jet fuel on an annual basis is $40 million for Delta. So when there's a swing of $8 or $10, translated into cents per gallon it's hundreds of millions of dollars. We try to dampen that by placing hedges forward and trying to lock in a portion of that.
So Delta is continuing to pay for fuel at a bit higher price than what you see at the gas pump.
Expedia just announced a plan to acquire Orbitz. What are your thoughts on that and how will it change the online pricing business?
I don't think it's going to have much of a change because the Internet is ubiquitous and there are a multitude of different sites. You already saw Travelocity merge with Expedia not very long ago. So we're not really surprised by this move. We think it's going to give us an opportunity to further lower our distribution costs for our customers.
What percentage of your bookings are done through Delta's website versus external booking agencies like that?
We don't generally disclose that. But let me answer it this way: vastly more bookings through Delta directly, through both our website and our reservation system, than through these websites.
You also recently announced that you're going to be offering Starbucks on your planes.
All of our airplanes worldwide will have Starbucks coffee in a paper cup. We're just trying to take good care of our customers.