The Desco Group will begin demolishing the old Shriners Hospital in Frontenac within the next week, officials said Wednesday, paving the way for the firm's planned $80 million mixed-use development to be anchored by a Life Time Fitness.
The project, which will also include additional retail and office space, is expected to be complete in the fall of 2019. Two sit-down restaurants are also part of the plan. Tenants for those portions of the project have not yet been disclosed.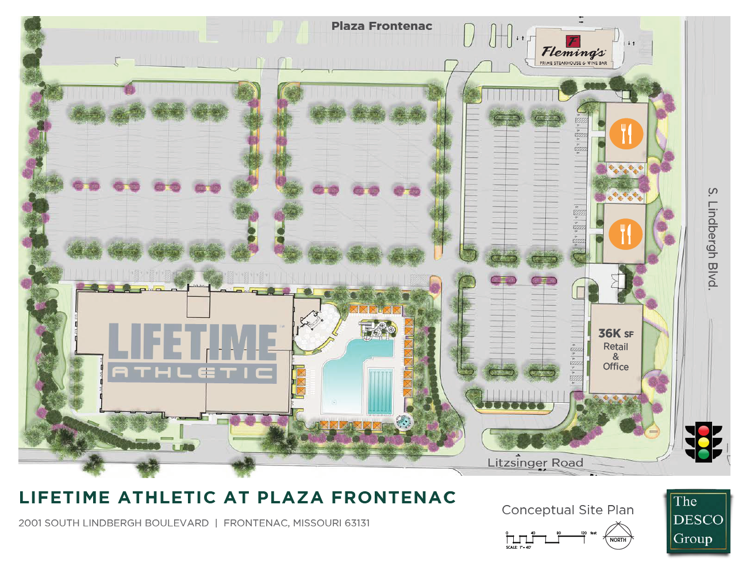 Desco closed on Feb. 6 on its deal to acquire the 15-acre site from the hospital. Financial terms of the deal were not disclosed. The property, according to St. Louis County records, has an appraised value of nearly $12 million.
After the real estate deal, Desco sold 10 acres of the site to Life Time Fitness. Grant Mechlin and Mark Kornfeld of Sansone Group represented Life Time in the deal.
Desco previously agreed to pay about $170,000 in payments in lieu of taxes to the city annually, with a cost-of-living adjustment over 20 years. The project also qualifies for 50 percent property tax abatement, the first of its kind in the city's development history. Additionally, the city will collect a 1 percent sales tax within the project, to be used for related public improvements.