An overflow crowd listened Monday night to a developer and an architect describe their $130 million project to build a 36-story apartment building in the Central West End.
Alderman Joe Roddy, whose 17th Ward includes the project's site, arranged the meeting for the public to hear from Eli Ungar, founder of the developer, Mac Properties, and Juliane Wolf, design principal at Studio Gang, the architect.
Ungar and Wolf provided the crowd of more than 100 people at the Schlafly branch library their views on how the 305-unit apartment tower would affect the St. Louis neighborhood.
Wolf said the building's scallop-shaped facade would provide each apartment with lots of daylight and ventilation. Ungar said he believed One Hundred's strikingly modern design would impress people in the future the way the neighborhood's old buildings were revered now.
Then came time for audience questions.
A woman asked Ungar why the developer "disregarded" the neighborhood before springing the design on the public. He replied that Monday night's meeting was part of the process of informing the public about One Hundred.
Another resident, a man who said he is in his 20s and lives on West Pine, said he liked the project and its design.
"I'm so excited to see something amazing built here," he said.
Much of the crowd applauded in response.
Ungar said at a news conference earlier Monday that One Hundred would draw residents from nearby apartment "demand generators," including the Washingtion University medical complex. He said Mac Properties hoped to complete financing of the $130 million project by the middle of next year. With a projected construction timeline of about 20 months, One Hundred could open in spring 2019.
Proposed is a 385-foot apartment building overlooking Forest Park at 100 North Kingshighway. The mostly glass, leaflike building is set to be 75 feet taller than the Chase Park Plaza just to the north and 55 feet taller than the Park East Tower two blocks away.
Studio Gang, led by founding principal Jeanne Gang, is known for its modern designs, including the Aqua Tower and Solstice buildings, both in Chicago.
Mac Properties is seeking for One Hundred a public incentive of tax abatement. After months of negotiations with the company, city development officials and Roddy agreed to support the project with 95 percent tax abatement for 10 years and 50 percent tax abatement for five years. The board of the city's Land Clearance for Redevelopment Authority is scheduled to consider the request Tuesday.
St. Louis' Tallest Buildings - The Arch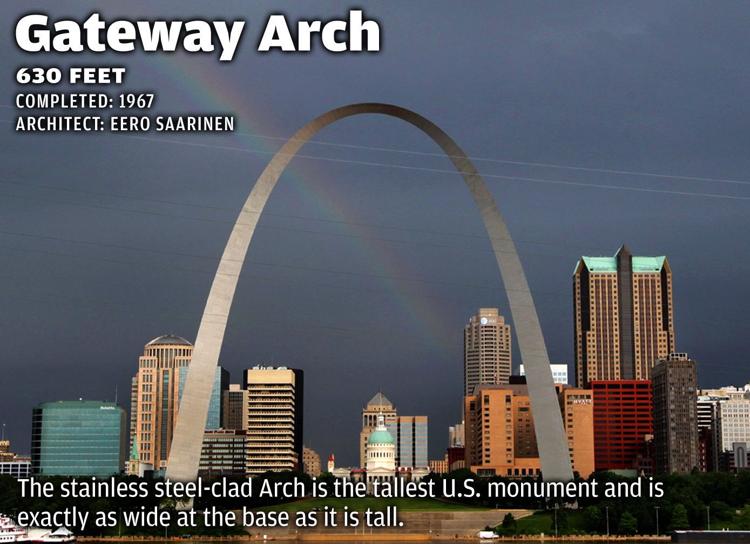 St. Louis' Tallest Buildings - Metropolitan Square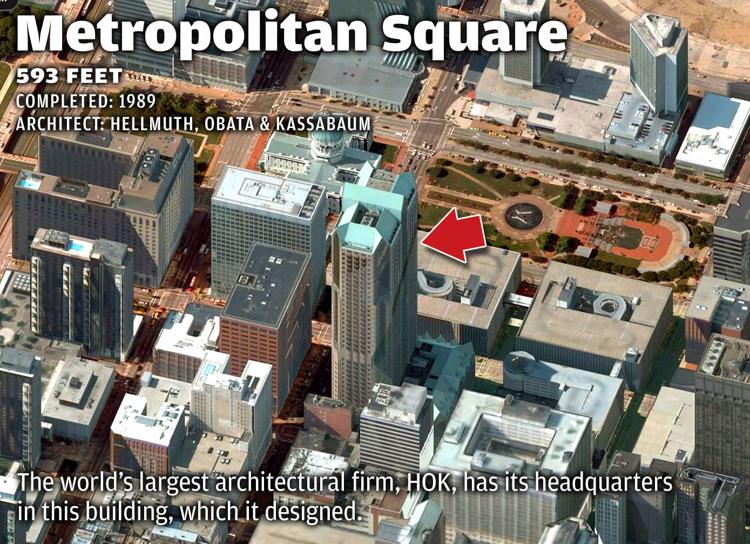 St. Louis' Tallest Buildings - AT&T Center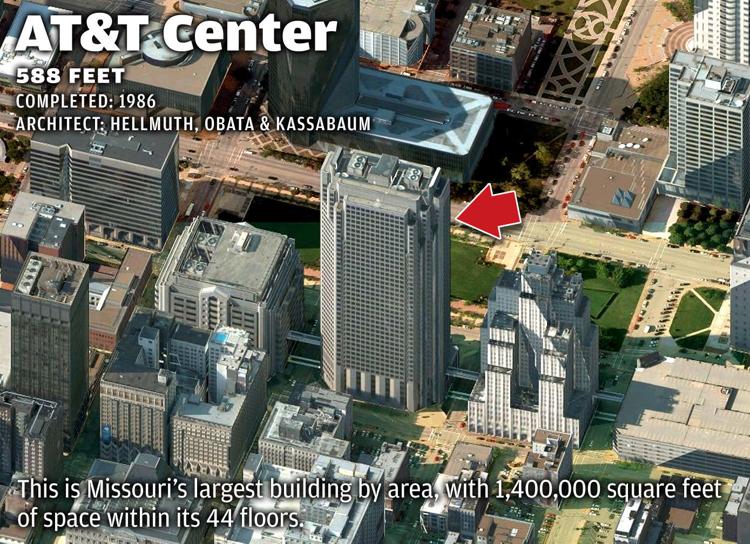 St. Louis' Tallest Buildings - Thomas Eagleton Courthouse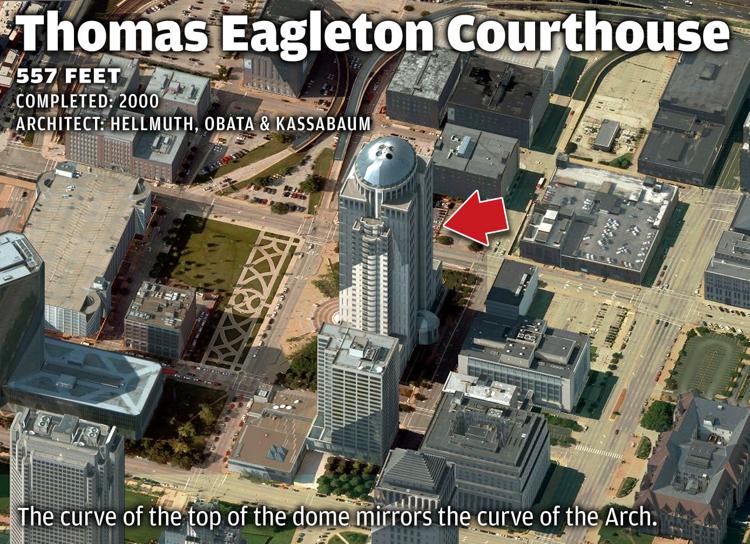 St. Louis' Tallest Buildings - US Bank Plaza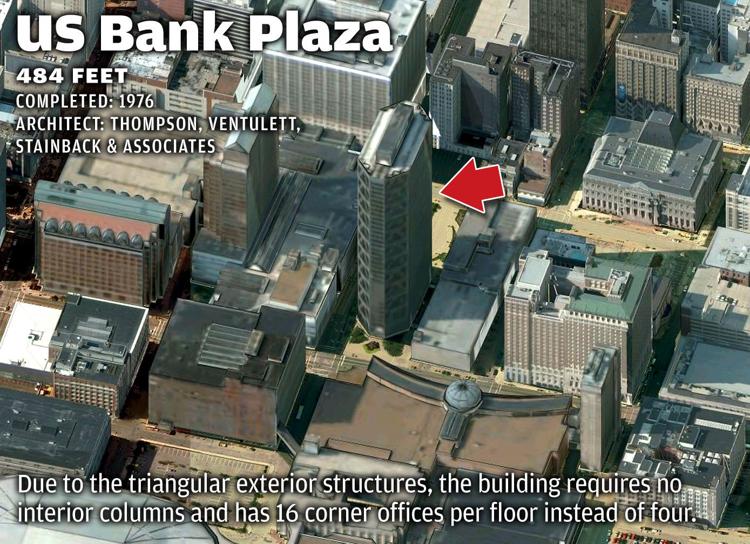 St. Louis' Tallest Buildings - Laclede Gas Building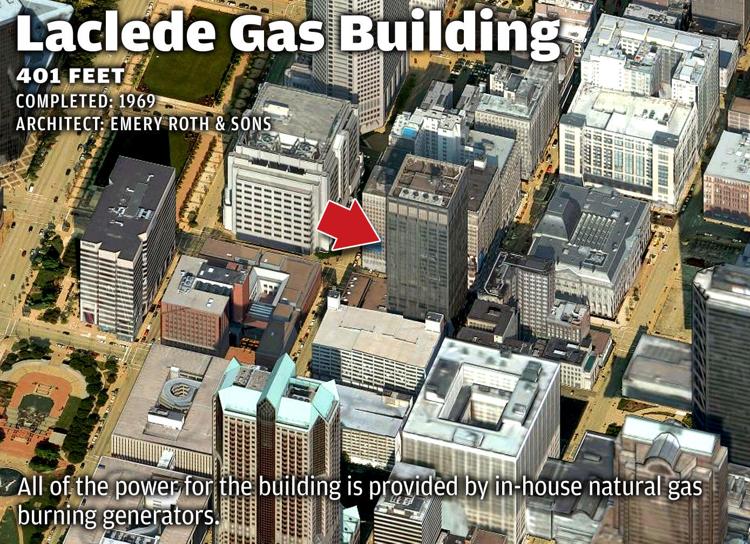 St. Louis' Tallest Buildings - Southwestern Bell Building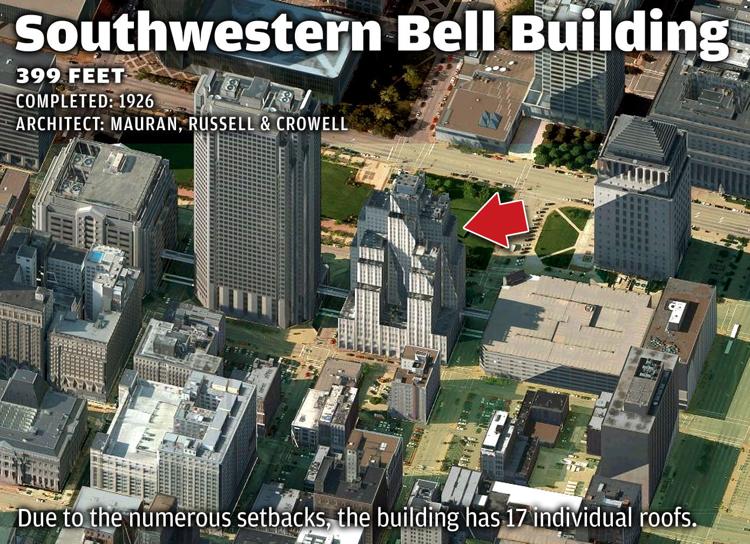 St. Louis' Tallest Buildings - Civil Courts Building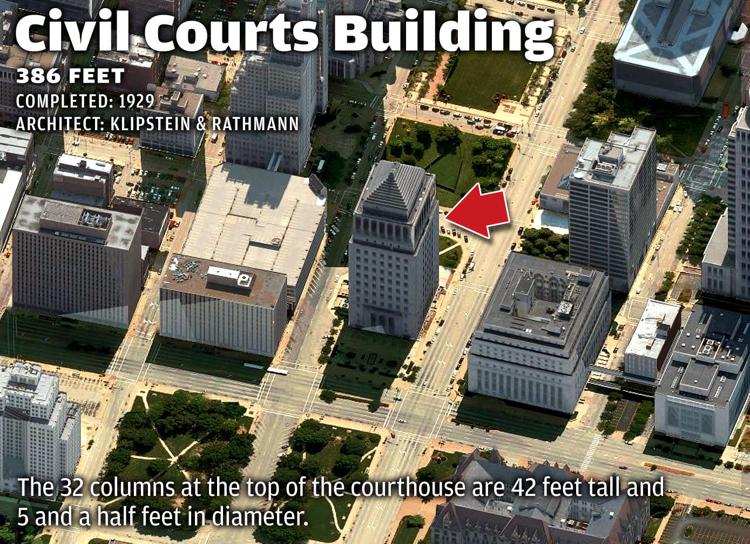 St. Louis' Tallest Buildings - Bank of America Plaza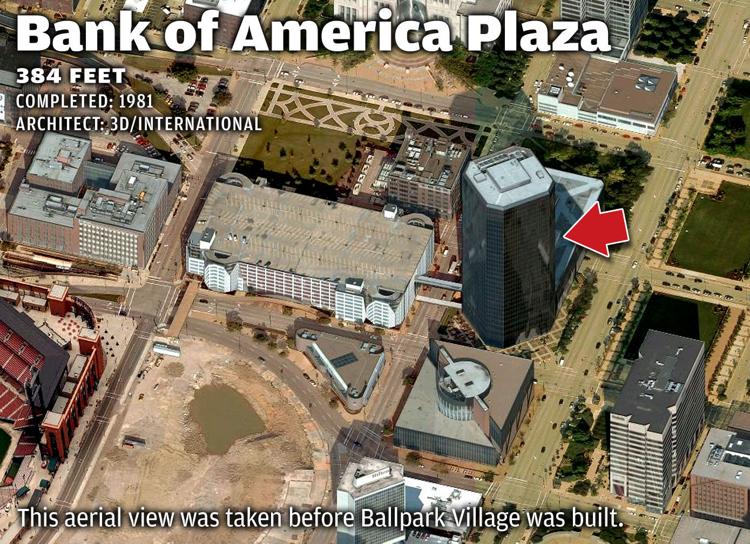 St. Louis' Tallest Buildings - One City Center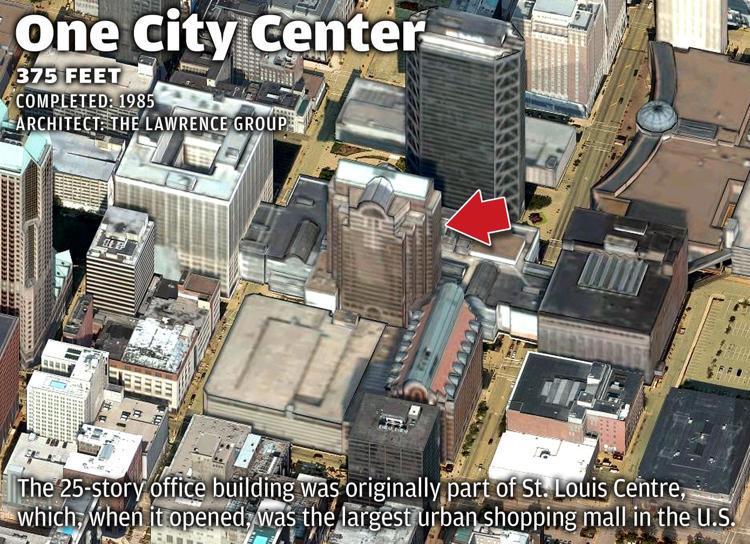 St. Louis' Tallest Buildings - Park East Tower
St. Louis' Tallest Buildings - Queeny Tower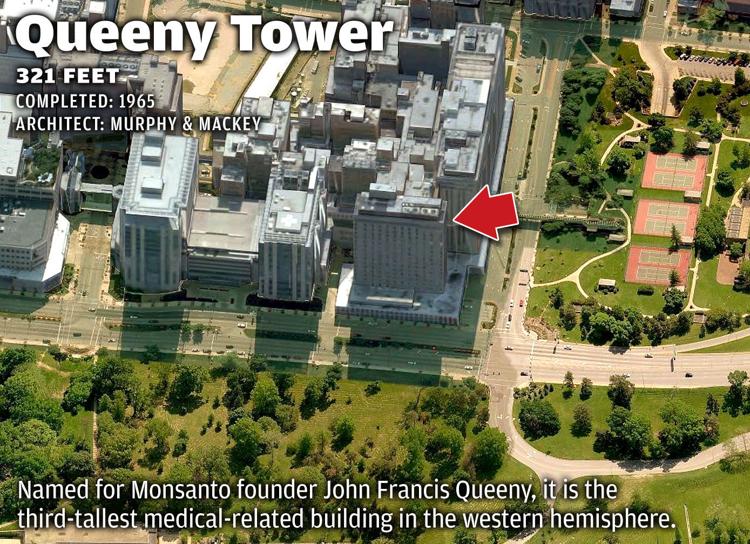 St. Louis' Tallest Buildings - Tower at OPOP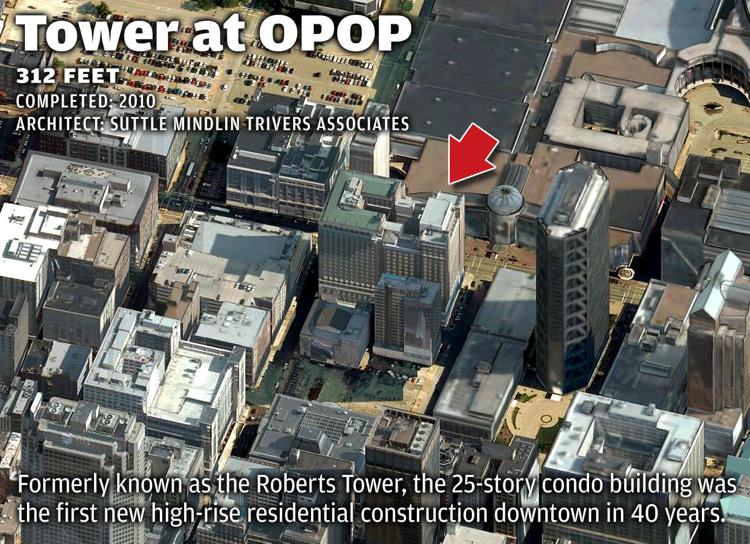 St. Louis' Tallest Buildings - Park Plaza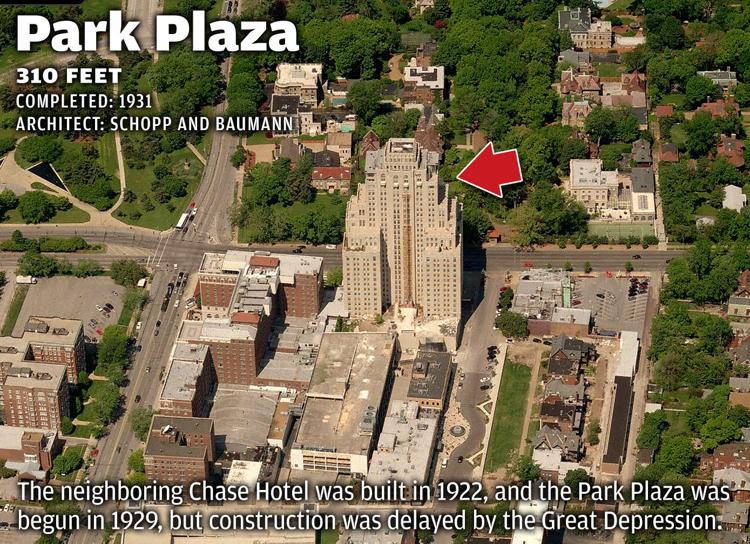 St. Louis' Tallest Buildings - St. Francis de Sales Church